I'm happy to report that the Rocky Mountains are still rocky.
Also that the air is decidedly thin for sea-level-adapted creatures like myself. I spent a lot of time pausing to rest while doing things I wouldn't think twice about at home. Like hiking. Walking up stairs. Carrying luggage.
We stayed in Denver, but did a bunch of day trips- in addition to Rocky Mountain National Park, we rode the Georgetown Loop Railroad: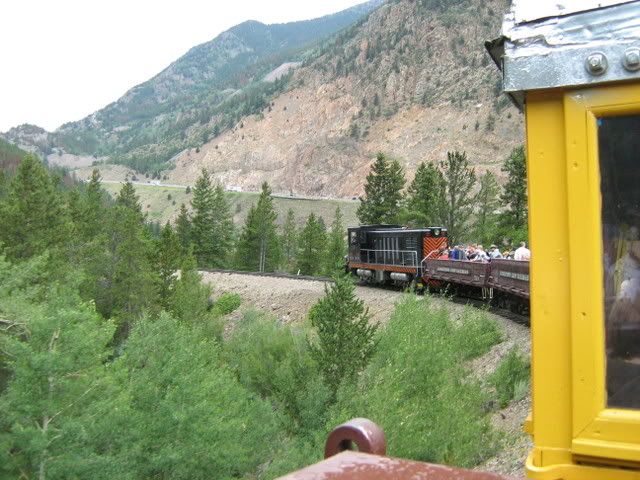 (I should mention here that it's taken me a week or so to get photos downloaded and such, so we were in and out before the place was invaded by Democrats.)
Toured a silver mine (if you go to Georgetown, the silver mine tour is excellent- the interpreters were knowledgeable and interesting):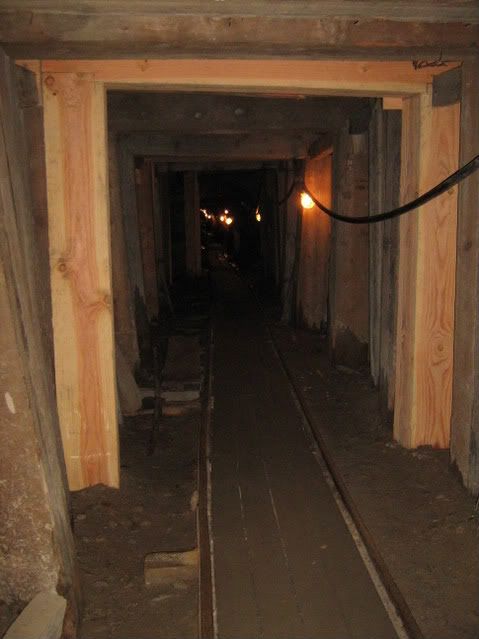 Visited the Garden of the Gods:
Visited the Cave of the Winds (the Lantern tour):
Went to Seven Falls and climbed the 200+ steps to the top: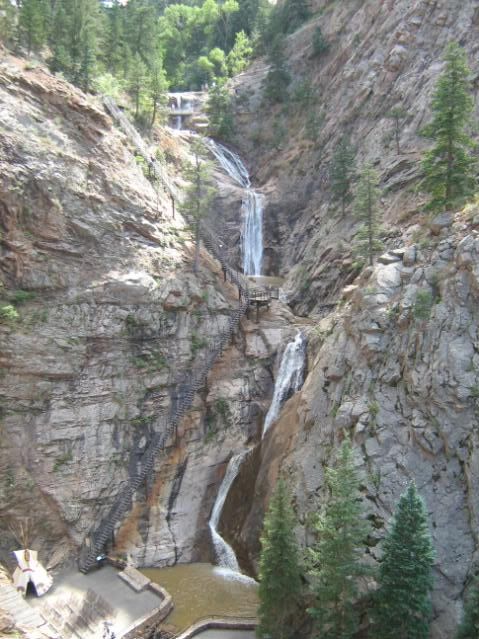 Hiked around the canyon rim:
And generally had a good time. With frequent breaks to catch our breath.
And there was a certain amount of knitting around the edges. I finished the feather and fan socks: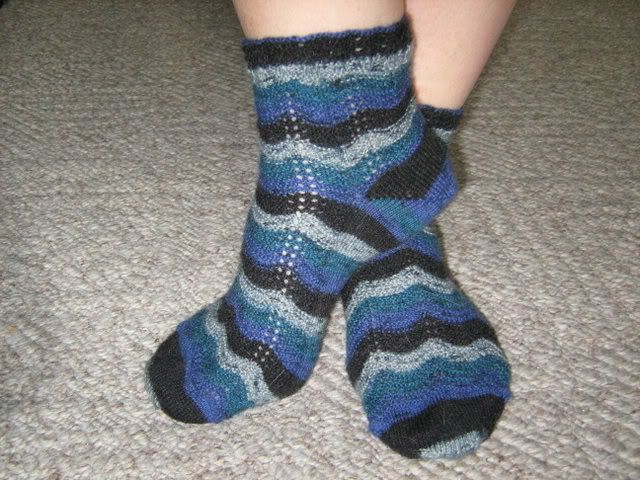 Note the lace ribbing, which I swiped from the
Fools Rush In sock pattern
by
Cassiana of Too Much Wool
, which I am planning to knit sometime soon. (In typical knitter fashion I totally packed way too much yarn. Enough for another two pairs of socks which I didn't even get to start. Fortunately I confined myself to socks- two extra balls of sock yarn wasn't a huge burden. Note the learning behavior! I was strongly tempted to take yarn to start another sweater, but I have Learned My Lesson since
the Hawaii trip last year
.)
And, I finished off the New Day socks in the post-trip brain-fog over the weekend! Yay, me!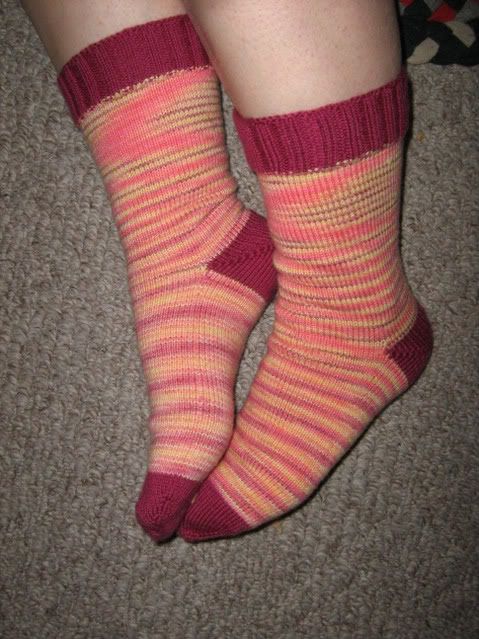 And I have been reunited with the Optic Waves scarf- when I got back from my trip, I decided that two pattern repeats wasn't enough. So I ripped it all back and started over with the number of repeats that I'd originally cast on! Now I'm back to wondering if I'm going to have enough yarn. Stay tuned for the next exciting episode.