Yes, it's that time again, when I blather on about my vacation. I promise there will be at least some token fiber content. And lots of sheep.
We arrived in Dublin early on a beautiful sunny day and took the reasonably priced and convenient bus from the airport. Our introduction to the city was to walk along the river Liffey which has pleasant promenades on both banks. As you can see, it was gorgeous!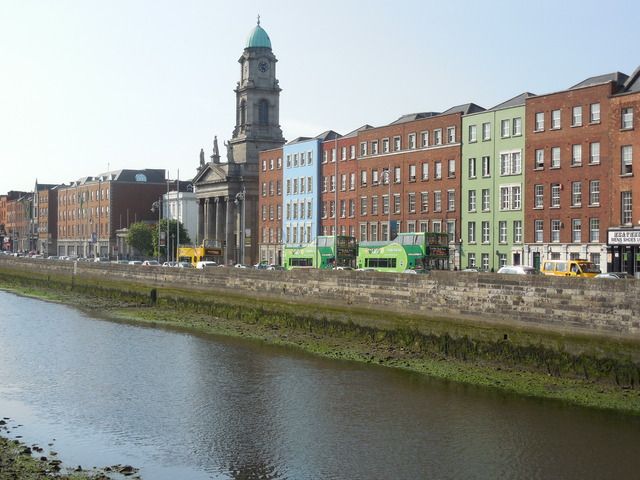 From there we quickly found our way to the Roxford Lodge Hotel, near enough to the city center, but far enough from the busy areas to be blissfully quiet at night. We crossed the Grand Canal, for what was to be the first of many walks.
The streets were lined with handsome and dignified Georgian brick buildings, with tasteful trim and decorative fanlights above the doors.
We took the rest of the day to wander around and get oriented.
We located various landmarks, like Christ Church Cathedral: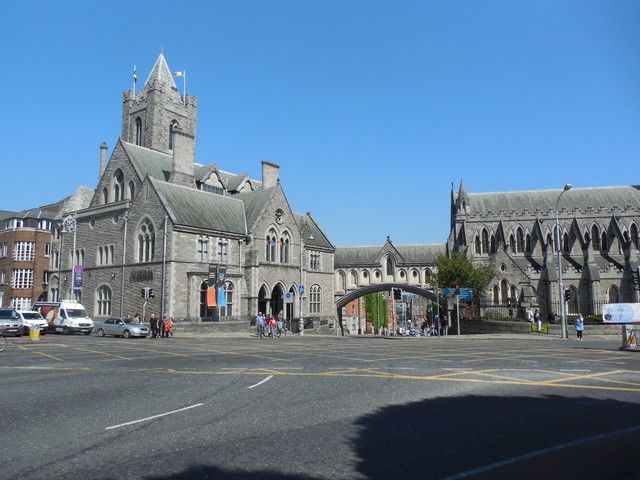 and Trinity College, planning our schedule for the next day and turning in early (feeling the time change). Here's our day as a slideshow: