It's rare that a knit grabs me so hard that I drop everything else to work on it. But the colorwork pullover was just such a knit. Five weeks from cast on to blocking has got to be a new record for me.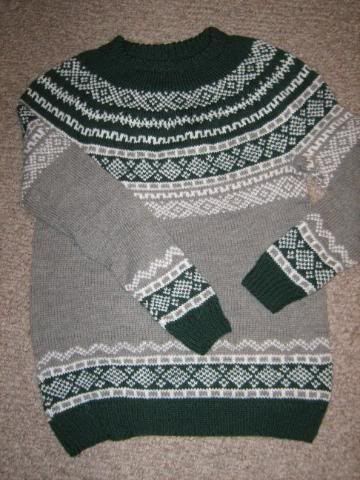 Woats got bored with helping knit after a while, but the yarn itself hasn't lost it's appeal:
Of course with the advent of cooler weather, I suspect that I could practice the tuba and she still wouldn't get off my lap.
I wasn't entirely confident about how the yoke was coming out, but blocking helped a lot. Blocking also let me stretch the sweater a critical couple of inches that I think will improve the fit. Enormously fun, I'm clearly going to have to do more colorwork. I will say, the two-handed technique was way, way easier than my one previous attempt (when I swapped yarn back and forth in my dominant hand and just about went cuckoo). And it's a huge advantage to learning two-handed technique if you start out being a right-handed Continental knitter. I'm not especially fast knitting English style, but I didn't have to be- being able to use both hands at all made it all go much more smoothly.
So then to celebrate finishing, I shopped. (That thud you hear is my mother fainting dead away in shock.) No, really.
For more yarn.
The colorwork sweater used up most of eight balls of merino I had on hand, and that was the last yarn I had in any quantity. I've got a bunch of odd balls of acrylic, a few balls of sock yarn, some scraps from other projects and that's about it. And, my LYS was having a sale. Hence:
Some nice plain superwash wool for a baby blanket. And I am officially saying that anyone of my acquaintance who tells me they're expecting? Should consider delaying the birth of the child. I've got a schedule to think about.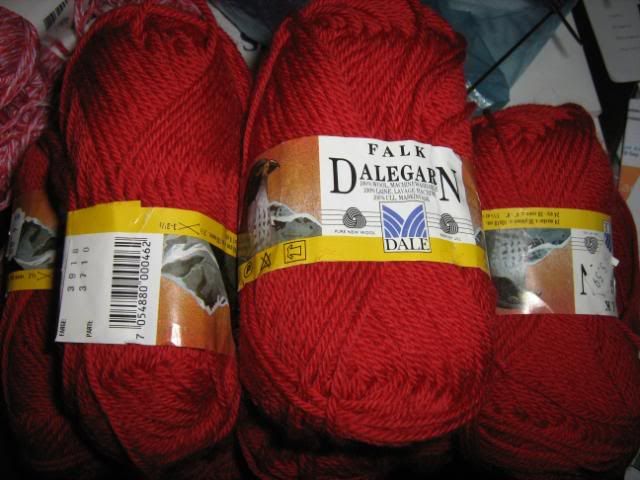 Then we have some lovely bamboo-soy blend sock yarn, part of my quest to try different yarns and fibers. I've been extremely curious about how the bamboo will wear since I found out it was a cool-weather wicking fiber. These should make a good pair of go-anywhere types of socks.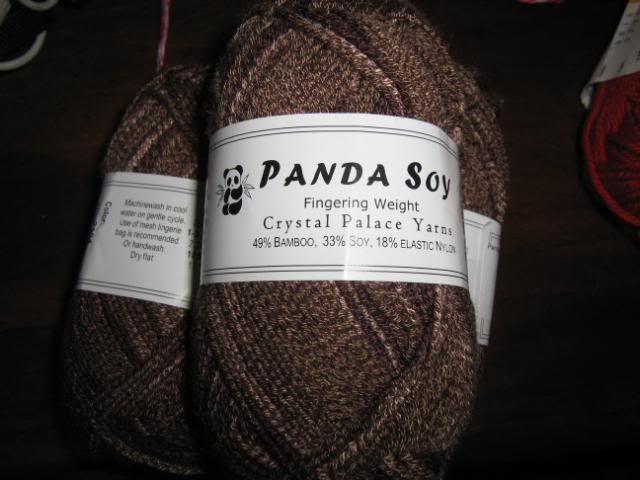 And last but not least, more bamboo- this I want to use for a summer top. I'm starting to notice some attrition from my last big summer clothes shopping trip-(well, it was in 1992). I've only had to take the radical step of demoting a few things to the ragbag, but there are bunch of other clothes I've had to reluctantly banish from the work wardrobe. (There's business casual, and then just casual...)
And I'm resisting the urge to cast on all of these. Priorities. Plans. I've got socks to knit, and one or two things for the holidays. And in the meantime, I need to go pull out a few hundred pattern books and magazines that I can reject contemptuously before knitting the baby blanket to an improvised design. Hey, why mess with success? I finished the sweater!