Really. I mean, I look back, and I can account for most of the individual days, but an entire month? No way. The whole thing is a blur. Fortunately I have a suspect. See, the early part of May was spent frantically preparing to go on vacation. Add extra hours of work- and extra hours commuting because when I'm off schedule I hit the peak hours of commuter traffic. Yeah, that can account for a lot of lost time. And then I got back from vacation. And there was the catching up period. So, I don't have it pinned down to a specific person yet, but I'm quite sure that whoever stole May? Works for my employers.
The vacation, however, was completely worth it. We went to London and walked.
St Saviour's Dock on the South Bank
We went to Oxford, and my husband's cousin took us punting on the river.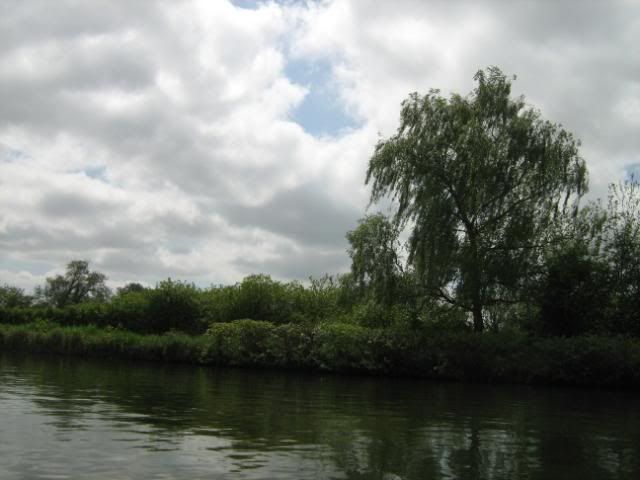 We went to Cambridge, and viewed colleges.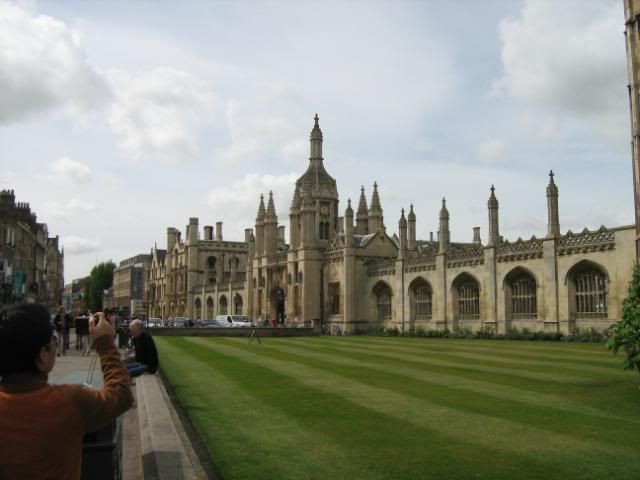 King's College Cambridge
We went out to Richmond Park.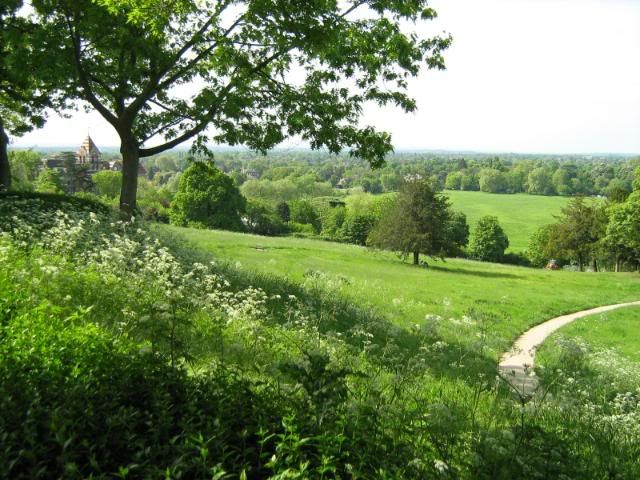 Did you know that the Thames Valley from Richmond is a protected view?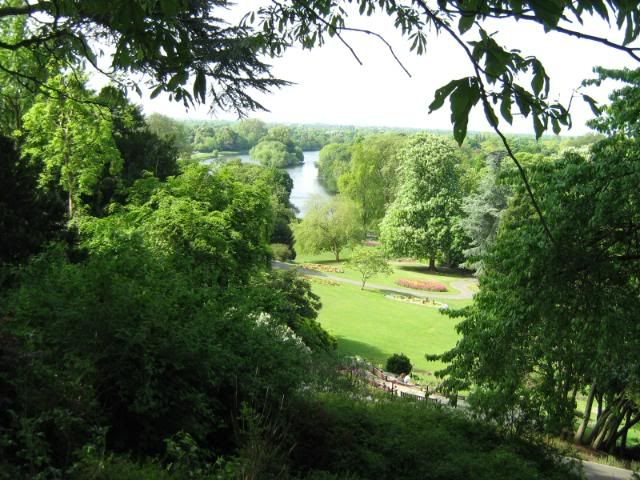 I can totally see why. Gorgeous.
If you'd like to see more of the trip, there's a
slideshow of photographs
. I'm still working on the trip diary (also known as the meal-by-meal account). Writing it after the fact is kind of contrary to the concept of 'diary' but it turns out that if the computer crashes in the middle of your PDA synch, you can lose the file being transmitted from
both
devices. It's a rule of nature that when this
incredibly rare
error occurs, it will happen to the file you most wanted not to lose. It is possible that there was some extremely bad language uttered on this occasion. (Sorry, Mom.) It'll probably take me another couple of days to finish recreating it.
There was time spent on planes, trains and waiting in restaurants, so of course there was knitting:
Primavera socks
, in Online Summersock Cotton. A lovely pattern, and the socks are very comfy. I did wind up adding an additional pattern repeat around the foot, and two around the ankle to accomodate my largish feet.
And of course time marches inexorably on, so there have been other projects started...but more on that later. I woke up this morning to find it's June, and I'm determined to keep both eyes firmly on it. They're not getting this one too!