Saturday, my husband and I packed up the 70SPF sunscreen and headed down to the
Lowell Folk Festival
. Lowell is an old mill city, and historically has had a local reputation for being kind of run down and grubby. These days that's more than a little unfair. Sure, there are parts of Lowell, like any city, that could still use some rehab. But the downtown features lovely restored buildings: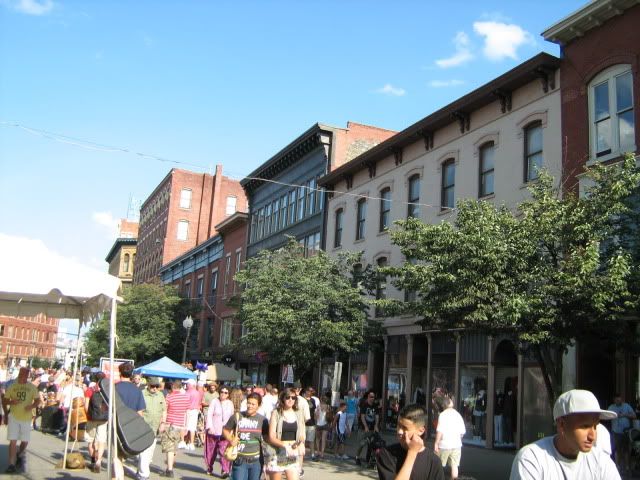 Charming cobblestoned streets: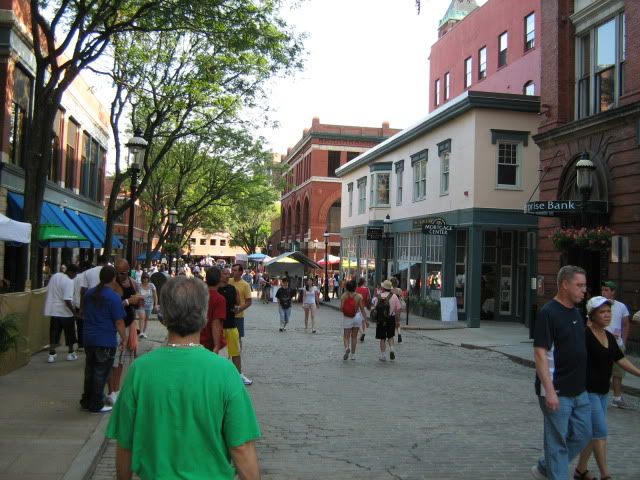 (Normally the cobblestoned streets are open to traffic- something I think the city should reconsider, as they make such a pleasant area when turned over to pedestrians.)
And they have an outstanding folk festival, featuring excellent food, music and dance of many traditions. Last year they said there were around 200,000 people-- we actually thought it was even busier this year, thanks to the terrific weather not to mention pent up desire to get out after weeks of rain. (And--the festival is
free
. Really, it's a great deal.) We were of course delighted with the Irish music- Niamh Ni Charra and her band: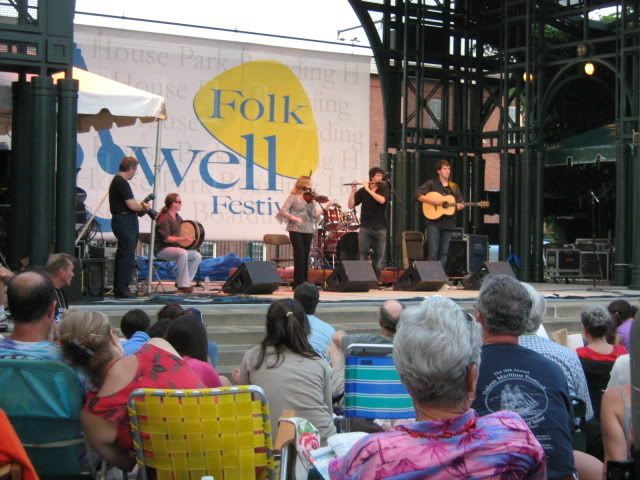 We also heard a group of
Tuvan throat singers
called Alash- it's an amazing sound. There was New England barn dance music from Two Fiddles and The Sugar River String Band. Representing our neighbors to the north was Quebecois group Genticorum. No picture, I was too busy clapping and tapping my feet. We also heard some fabulous harmony singing from gospel group The Brotherhood Singers.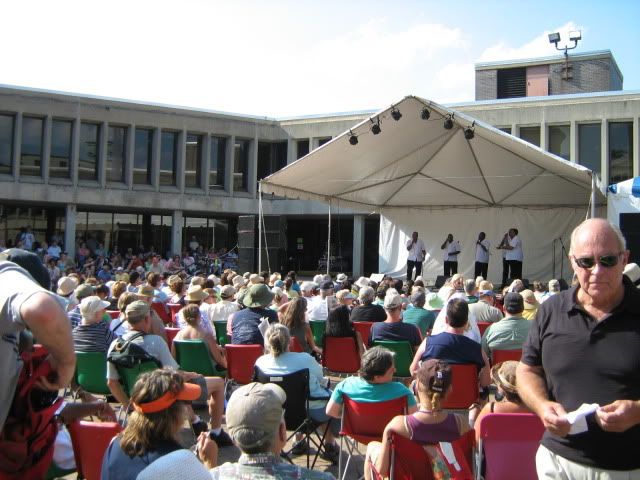 We finished off the day with
excellent barbecue
(they're around all the time, not just for the festival) and a second set of Irish music. There are more festival photos
here
.
And there was knitting. With the chitinous yarn, in fact- Tofutsies wool/cotton/soysilk/chiton blend. It's very soft and the soysilk (I think) gives it a lovely sheen. I adore the variation in color. Doesn't it look a lot like a local rock? At first I thought granite, but then I decided: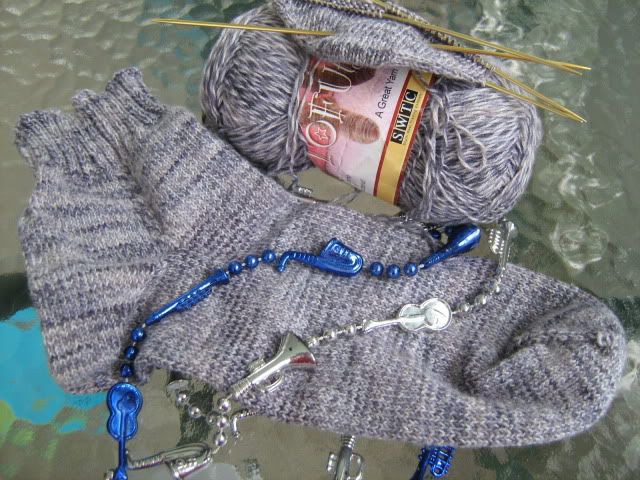 I'm calling these my Gneiss Summer Socks.