This week I finally caved. Gave in. Indulged in retail therapy. I had really wanted to hold out longer, but I finally had to splurge and go yarn shopping. See, my stash of worsted weight acrylic mitten yarn, last hope for the Hundred Projects challenge? Was down to this:
Now, it's certainly not that I don't have yarn. And I have a record-setting number of projects on the needles at the moment, at least for me. (Six. Since I'm sure you were desperately curious.) And it isn't even that I haven't bought yarn recently, since I splurged on some lovely sock yarn and a sweater's worth of other yarn for myself a couple of months ago, plus picked up some yarn for gift projects last week. Nope. This was pure self indulgence. The desire to not have to face another set of beige and yellow mittens for a while. A symptom of my utter boredness with all the mitten yarn I had. So, how rash, foolish and spendthrift was I?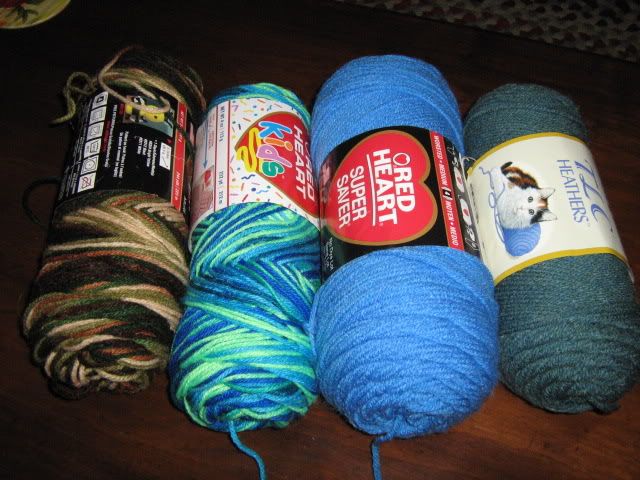 Yes. I actually went out and bought four whole colorful skeins of acrylic. They weren't even on sale. I'm so embarrassed. But I'm casting on non-beige mittens this evening....