I finally got around to blocking the scarf and wearing it to work Friday.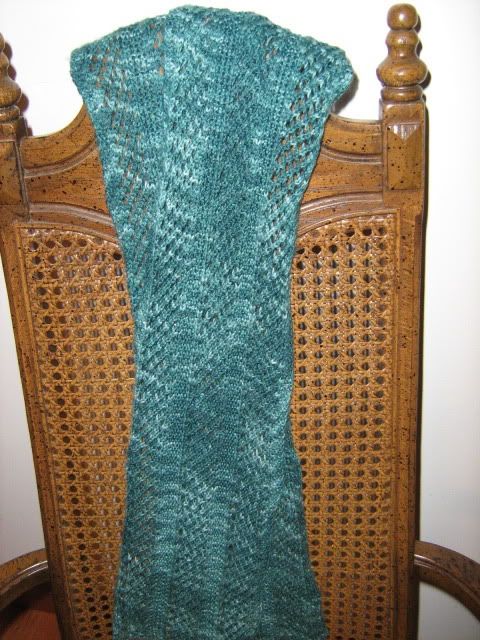 The
Foreign Correspondent Scarf
in
Valley Yarns Charlemont
, colorway Evergreen.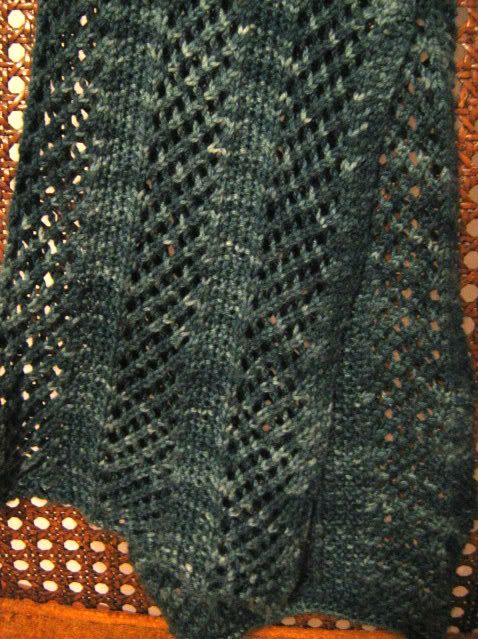 I was
introduced to this pattern
by Toni, and after knitting I have to say I really envy her lace-knitting speed. This took me forever, and that was before I let it sit for three weeks before blocking it! But it's very pretty and soft and it keeps my neck warm in my often-chilly office, so I'm pleased that I finally got the blocking done.