Craft projects happen for a lot of reasons around here. We want the results (bookcases). I need something in my hands to keep me from twitching- a lot of mittens and hats get made that way. The project suits the yarn, or suits the person I intend to give it to. Some projects get done because they're on a deadline or I get goal-oriented- Finishing things is a big motivator for me. But every now and I again, I start something and find myself simply loving the process.
This
, I think.
This is what I wanted to knit.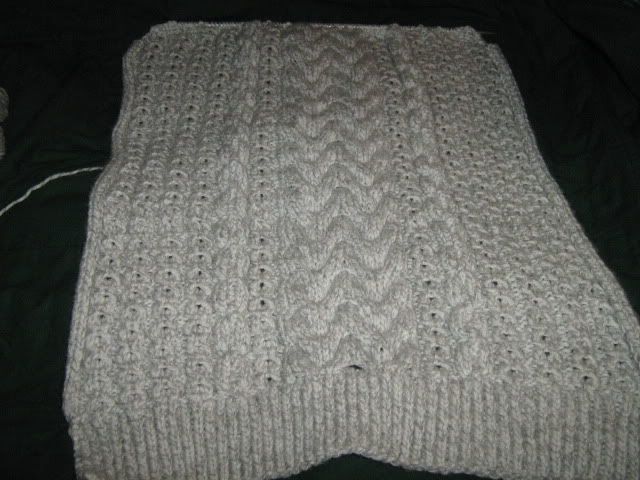 And so it is with this sweater. Something about the deep texture, the heft of it in my hands, the neatness of the design (the patterns are all either 4 or 8-row repeats, so it's visually obvious which row you're on at any given time- no peering at the knitting or counting rows needed). Or maybe it's the satisfaction of doing a sweater after all the hats, mittens and scarves of the last year. Whatever. I'll be here, with my sweater, knitting.