It has been a crazy week, but I did finish and block
Wildwood
. I did not succeed in taking a picture of myself wearing it (my few attempts were so bad that I immediately deleted them to ensure that no one else would ever see them), so you get to see it lying flat: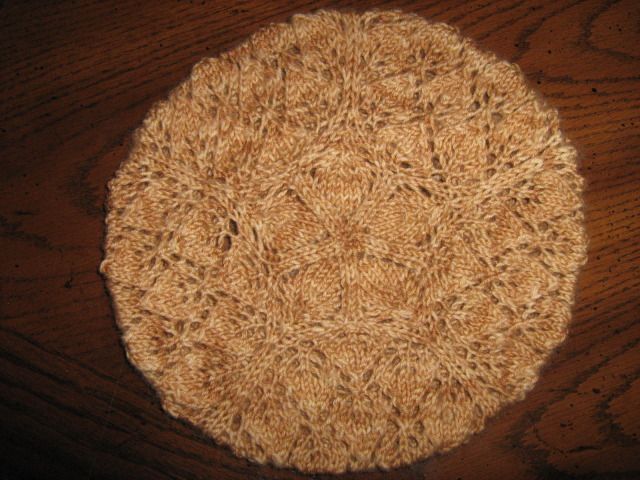 I blocked it to 10" in diameter, which wind up just the right size.
The pattern was great fun, and a charming design. I really like the way the leaves flow organically out from the center. The yarn is
Wandering Cat Yarns
Top Cat
DK
(Merino/Cashmere/Nylon) in Wheat Field, and was lovely and soft and a delight to knit. Thank you,
Valerie
!