Alison
was kind enough to send me some photos of green and flowery things to keep me going until actual spring gets going in this part of the country. They came just in time to slow down the mitten binge (not that it stopped me from finishing the last two pair):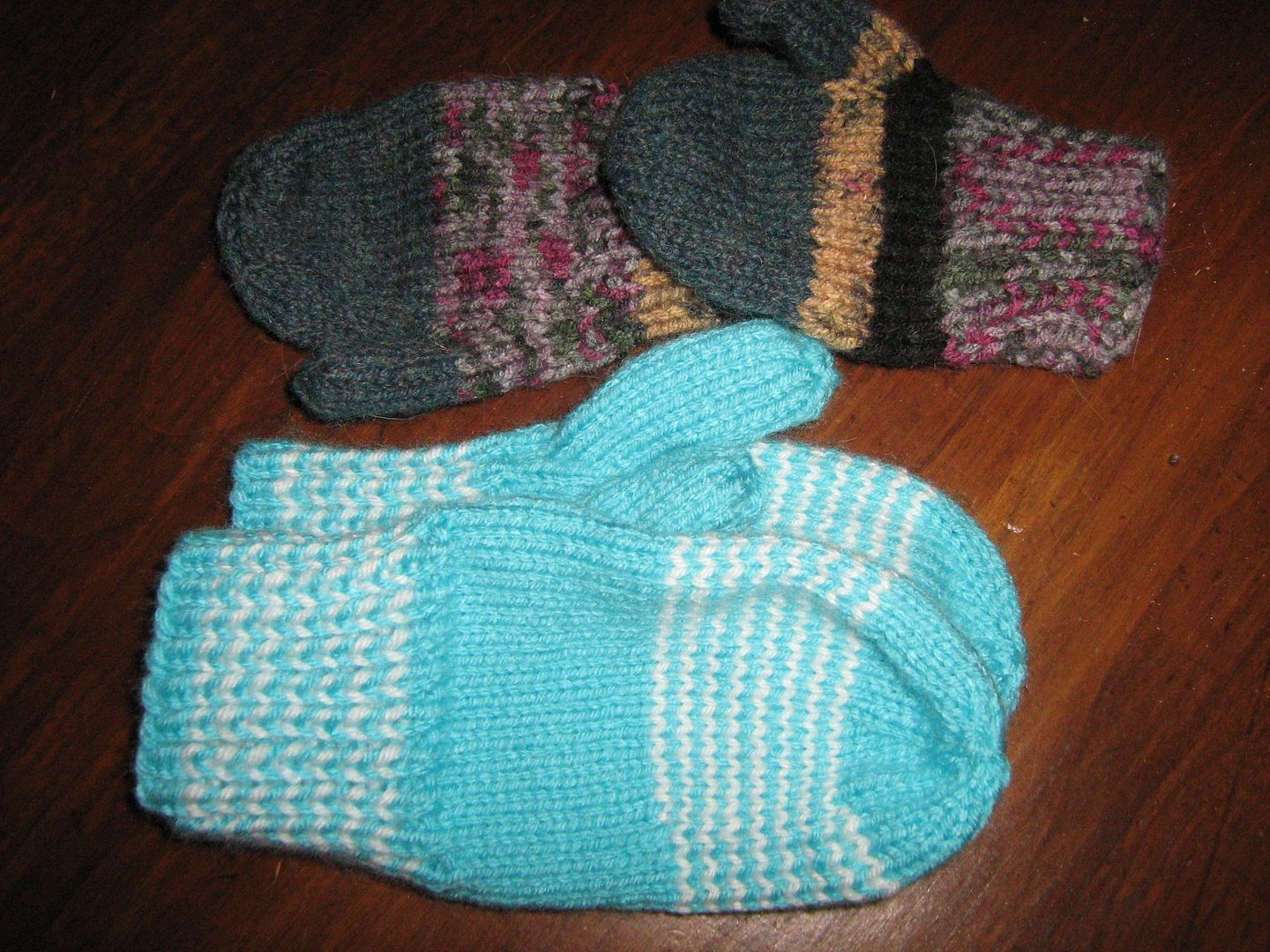 --and turned my thoughts to soft pretty colors. This is when my recent stash dive reminded me that I had a big whack of baby yarn that I'd planned for a blanket, only one baby blanket in the gift bin, and three coworkers currently expecting. Clearly this was a sign. So I pulled out the yarn and went cruising around for a new blanket pattern--preferably one that required minimal finishing. The million ends involved in doing squares were not an experience I wanted to repeat any time soon. I soon hit upon the
crinkle textured blanket
. Which was perfect- cute, easy, in one piece, and yet would require me to learn only one new stitch. I quickly mastered the foundationless single chain (courtesy of a handy internet video) and launched into the project.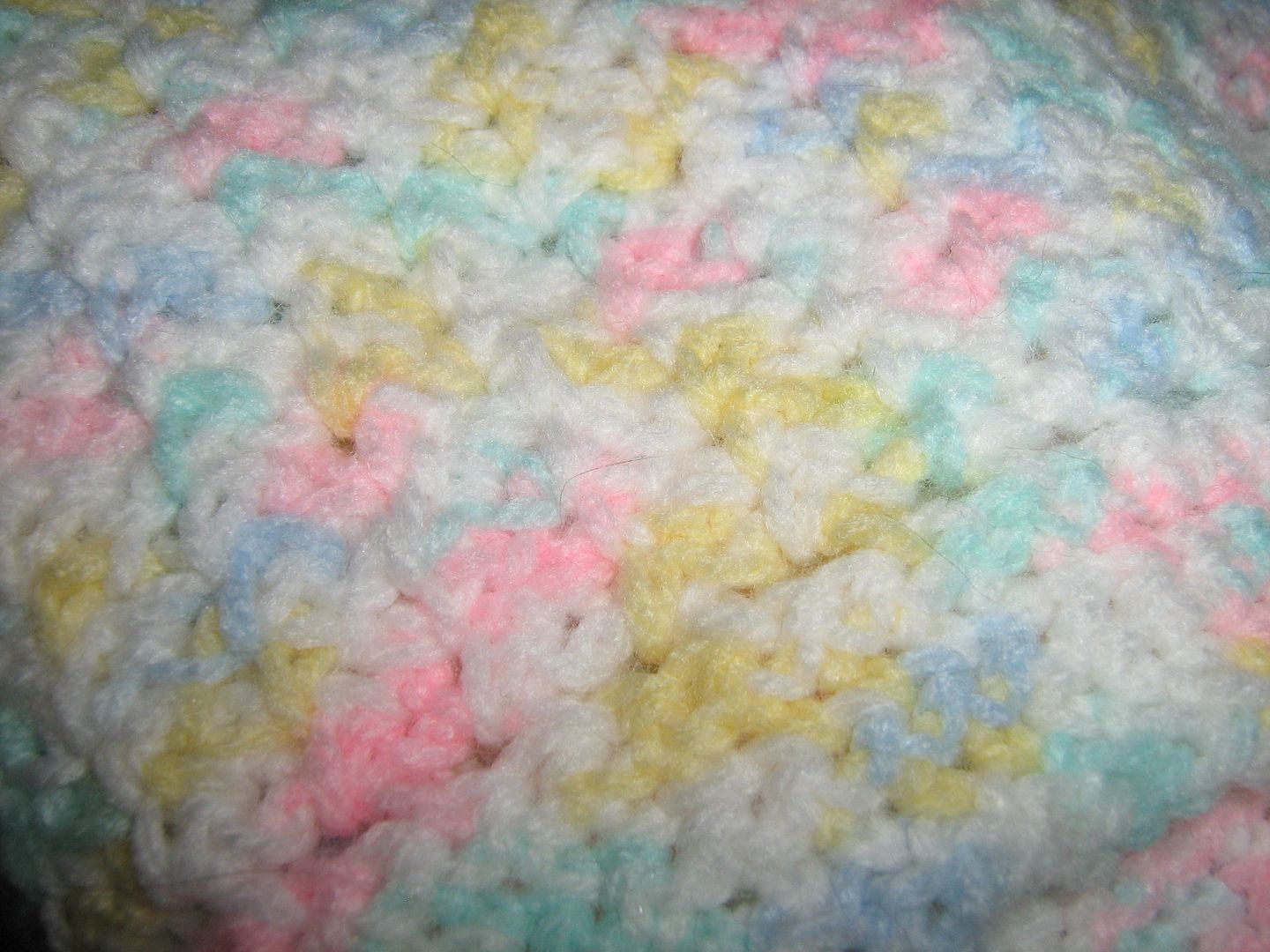 Of course the *downside* of making blankets in one piece, is that when you make a mistake, there's a lot to pull out to fix it. Had it been only one mistake, I probably would have stuck my head in the sand and kept crocheting, but I managed to eliminate three whole pattern repeats, and that's enough to make the sides of the blanket crooked. And if there's a way to fix crochet mistakes in place, I haven't found it yet. Rip, rip, rip.
Biscuit lends moral support during the ripping.
But now that it's done, I'm sure I'll be happier with it, and having done a few inches, I've caught the knack of reading the pattern so I'll be more likely to catch mistakes earlier as I move on. I'm sure Biscuit is pleased too.
And speaking of Biscuit-- the other night we were having take out Chinese. As my husband and I ate, Biscuit, as he is wont to do was pawing at the door of the toy closet. We grumped at him, and he settled in to wait impatiently for toy time while we opened out fortune cookies. The restaurant had included three, so I joked that we should toss the third to Biscuit, who would undoubtedly bat it around the floor. However, I thought that getting cookie crumbs out of the rug and plastic cookie wrapper out of the cat would be less than amusing, so I opened the last cookie myself, and burst out laughing. "It really is Biscuit's cookie," I told Jonathan, and showed him the fortune.
It said, "Many doors will be opened for you."
"Can we have some toys, now, hey, can we?"
"Or, I could just explore the closet. That's fun."