I had a knitting plan. I know I did. It's completely left my mind. All I can think about is silk. Soft pretty silk, falling off my needles in glowing waves.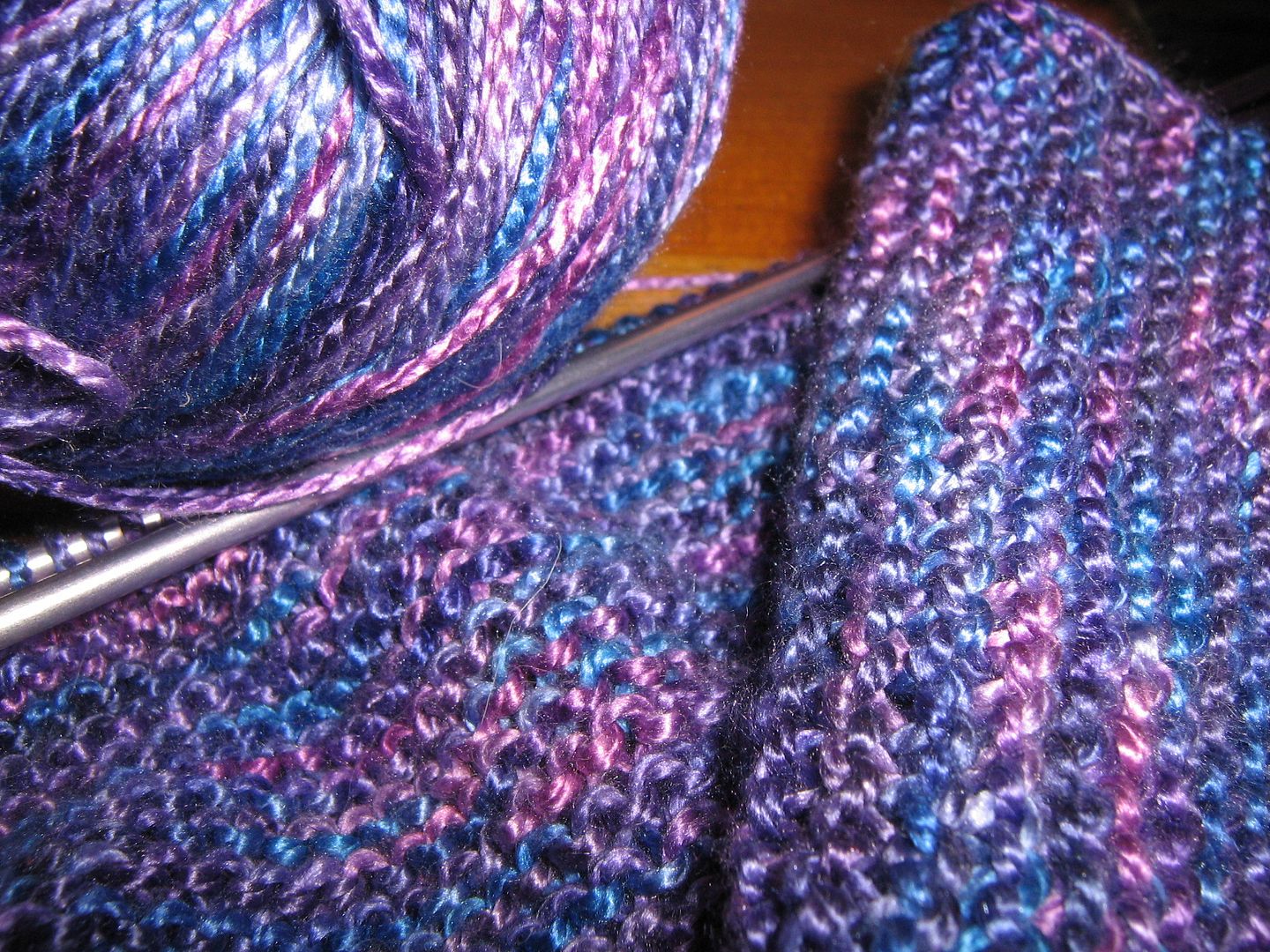 Don't worry, I won't be distracted for long. I only have one skein.
Well. One skein in this colorway.