June 29, 2014
The next day was our last morning in Glasgow.
We set off for the People's Palace and Winter Garden
. It's a museum attached to a giant glass greenhouse, and I can only imagine how lovely it must be in winter to go into such a big warm open space and enjoy the green.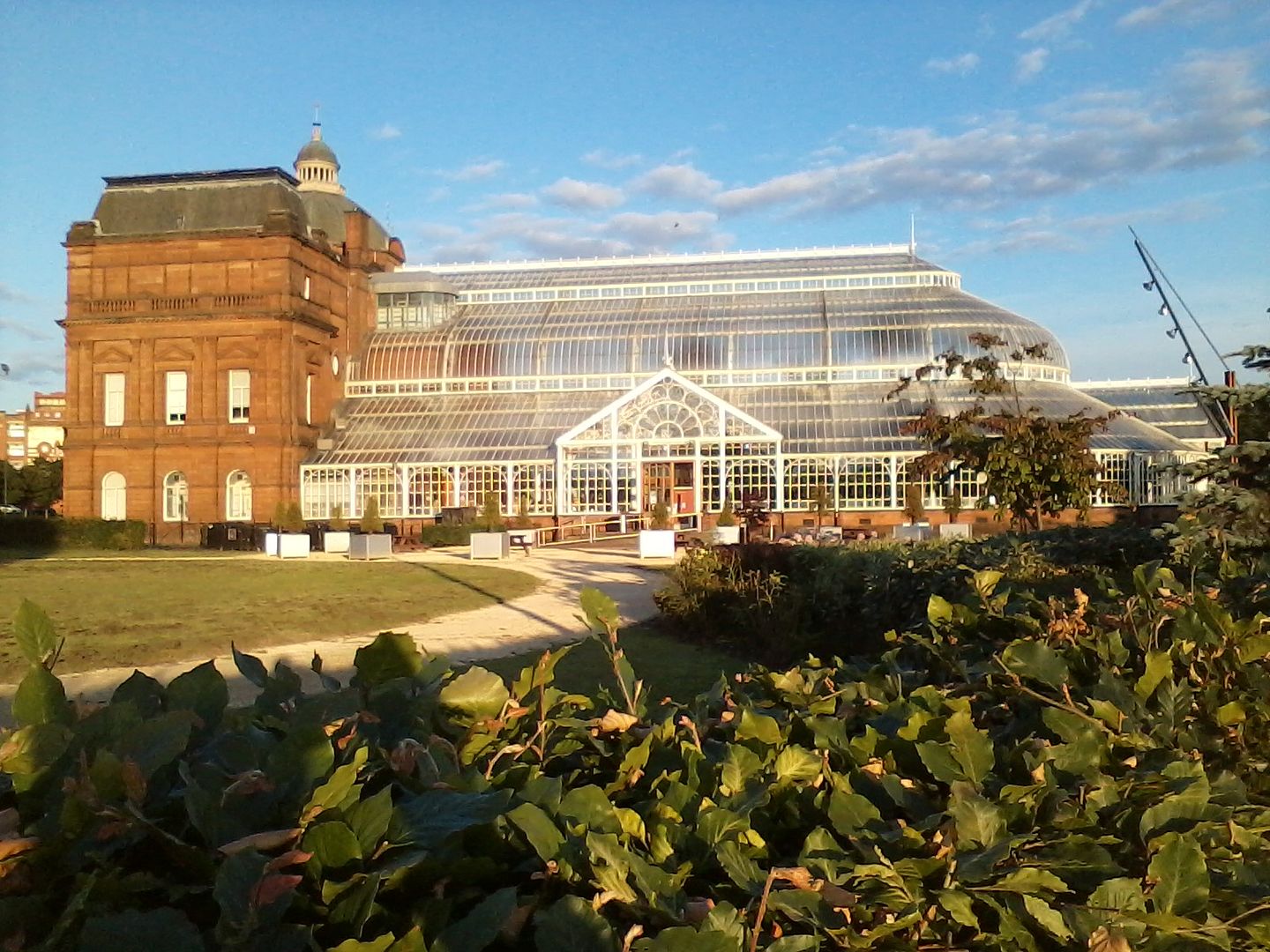 The museum was particularly interesting because it was focused on the social history of Glasgow, and the lives of the working people. The vivid picture of poverty and hardship depicted gave me a new understanding of the appeal of socialism in the nineteenth and early twentieth centuries there.
From the museum we made a brief stop at a yarn store, the delightful
Queen of Purls
- I'd finished the socks I was knitting and therefore was in need of more yarn. I was seriously tempted by some beautiful Scottish yarn, but I'd have wanted enough to do a colorwork sweater (and I was carrying everything for the trip in my backpack), so I managed to talk myself out of it and just picked up a little more sock yarn.
Lacking a handy pattern, I cast on and made up something vaguely mountain-ish - I'm thinking of these as the Trossachs socks (the Trossachs being the hills adjacent to Loch Lomond).
Having obtained the security of enough additional fiber to last the rest of the trip, we went on to see some more Mackintosh architecture and decor at
The Lighthouse
, which not only included a much more in-depth history of Mackintosh, but also a fascinating exhibit on sustainable building, and how it was implemented in building housing and other public projects in preparation for the Commonwealth games in Glasgow.
we went on to the train station and took a train to Carlisle.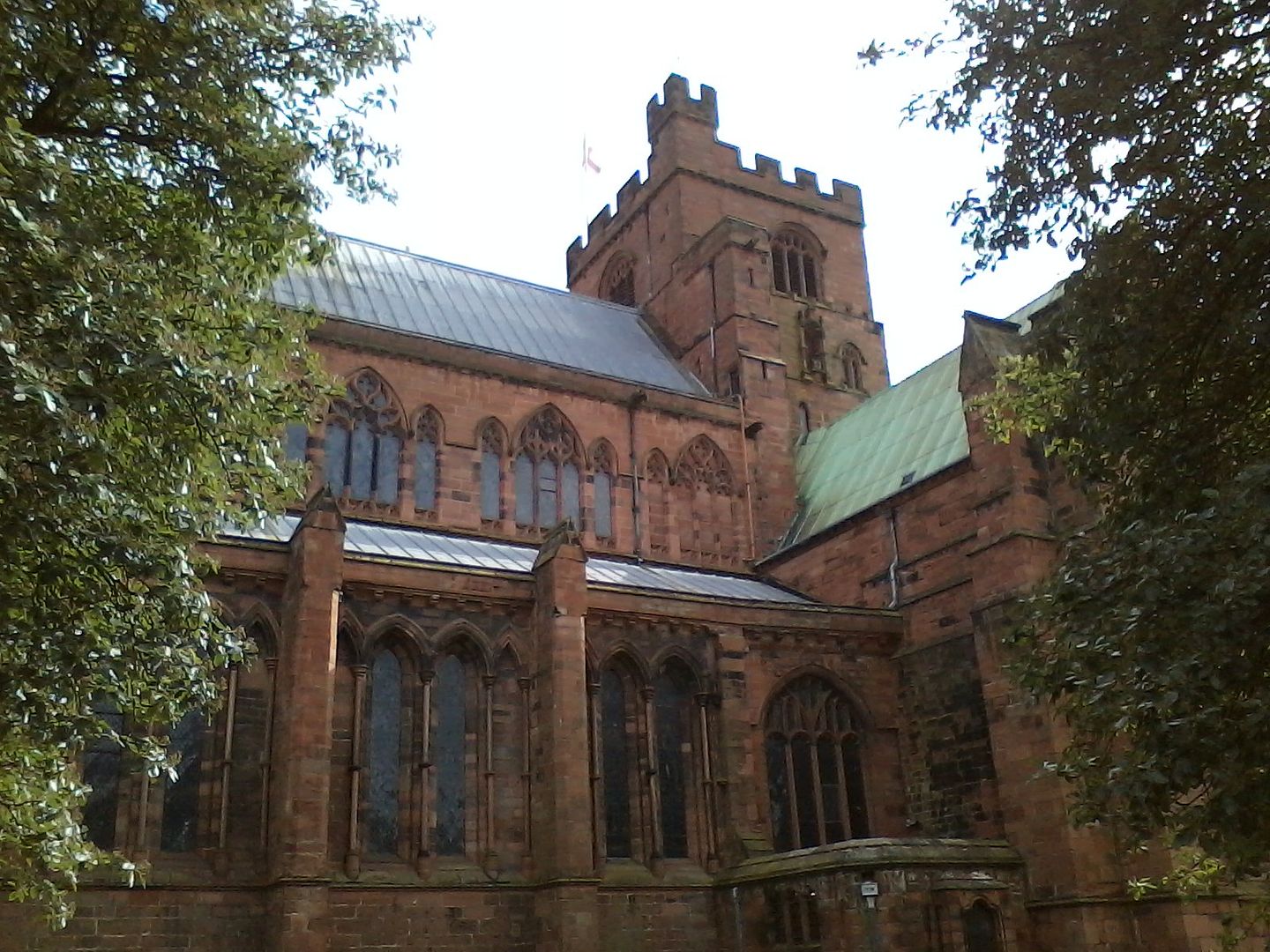 Carlisle Cathedral
What's in Carlisle, you ask? Well- it was the western end of Hadrian's wall, has a lovely museum, and made a convenient base for exploration along the wall and into the Lakes Region. For the evening, however, we just strolled around the town center, getting our bearings and scoping out dinner options. We eventually had an absolutely delicious dinner at
Andalusia
, a Spanish restaurant just down the street from our hotel.