At about two minutes after midnight on Jan 1, I looked up from my book and said to my husband, "By the way, Happy New Year." He looked back over his computer. "What? Oh. Happy New Year." And then we went to bed. And the next day we hung out with friends, played with their new kittens and played a board game. Yeah, we're party animals.
Actually the real party was over the weekend, and we celebrated with more board games: galactic domination (Eclipse), covering Europe with trains (Ticket to Ride), competitive colonization (Settlers of Cataan), competitive farming (Agricola) and the electrification of Scandinavia (Power Grid, the new Finland board). It was enormous fun.
The cats were a little dubious about the festivities- even Cookie, normally our social butterfly, was completely weirded out by a toddler. The toddler was a 20-month old and she was desperate to play with Cookie. Cookie was every other kind of desperate. He would come out to check out the company, and the little girl would spot him and express her enthusiasm by letting out an earsplitting squeal of delight, and run straight for Cookie as fast as her little legs would take her, yelling, "Get kitty!" Since this was her only kitty-getting strategy, Cookie was in no danger of being gotten, but the extreme dismay with which he regarded the girl was quite comical. Fortunately the girl was untroubled by her failure to catch him, and would just stare after him and tell us, "Kitty run away," in mournful tones. It will be interesting to see what Cookie makes of her once she masters the 'sit quietly and let the cat come to you' strategy her mother was trying to teach her.
I finally took a photo of the last mittens of 2014.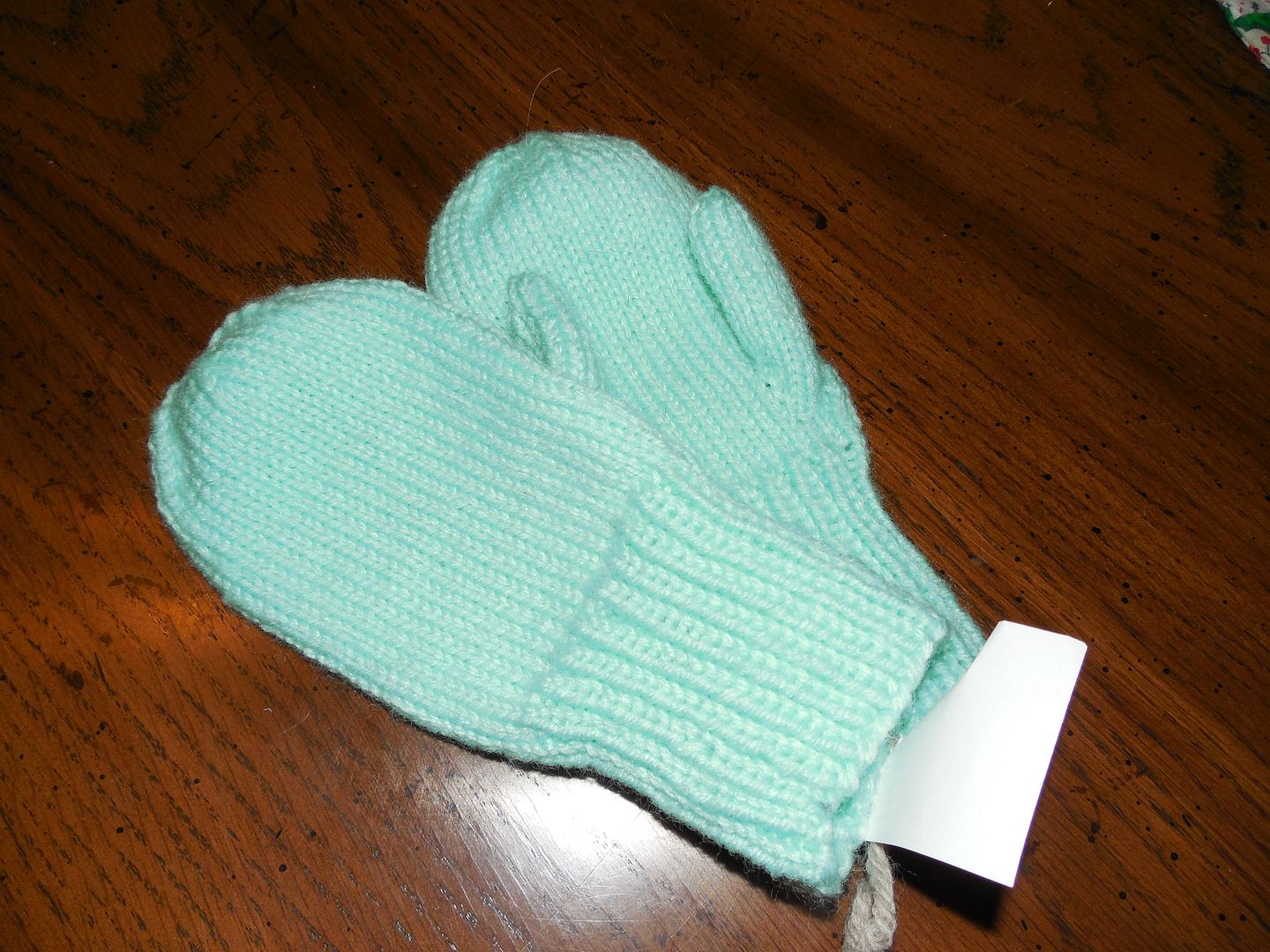 And simple knitting being a must for the holidays, I also have the first mittens of 2015.
Having finally cast off the Glasgow socks, naturally I cast on for the next pair. These went a lot faster. I guesstimated where to divide the yarn for the second sock, and had to adjust a few rounds- I was finishing off a partial skein and a half and used other leftovers for the toes and heels. I'm thinking that this may be the year of finishing off partial skeins of sock yarn. I love the look of sock yarn blankets, but I suspect my thrifty nature is going to push me to find a way to turn them into more socks. We'll see.

In other news, I have finally succumbed to the lure of an actual smartphone. And since it's all new and shiny, and I don't want the screen to get scratched up, I have cast on a cell phone cozy from some of those aforementioned sock yarn ends: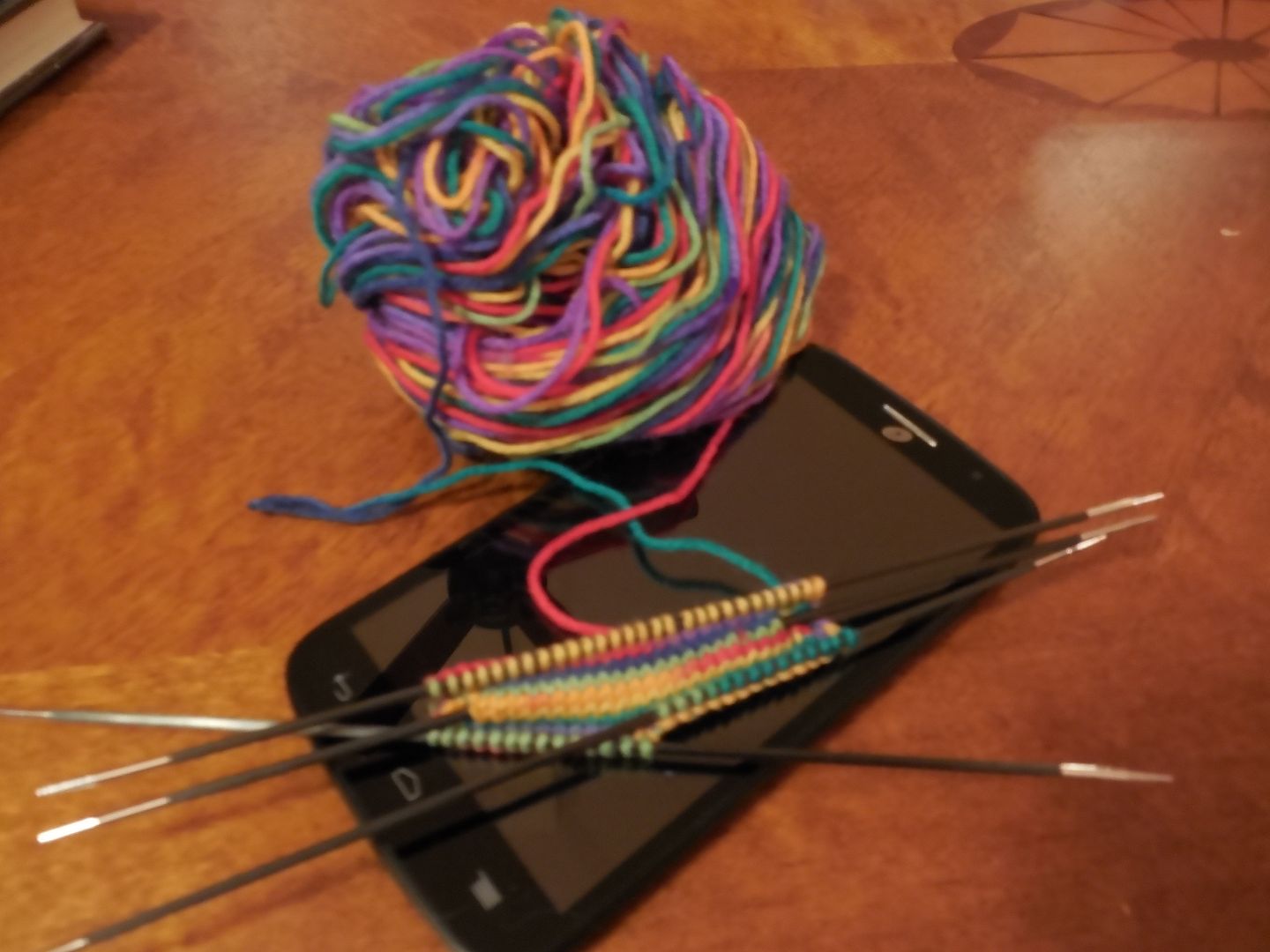 Isn't it pretty? You'd think it was the 21st century! Wait...
And since socks are a must for the busy 21st century knitter-on-the-go, I've cast on more socks. These are the Slip Stitch Rib pattern from Sensational Knitted Socks. The yarn is Twisted House Cat in Pointsettia from
Wandering Cat Yarns
. Though they are such a large size, I suspect I'll be using up other odds and ends of red sock yarn before I'm done.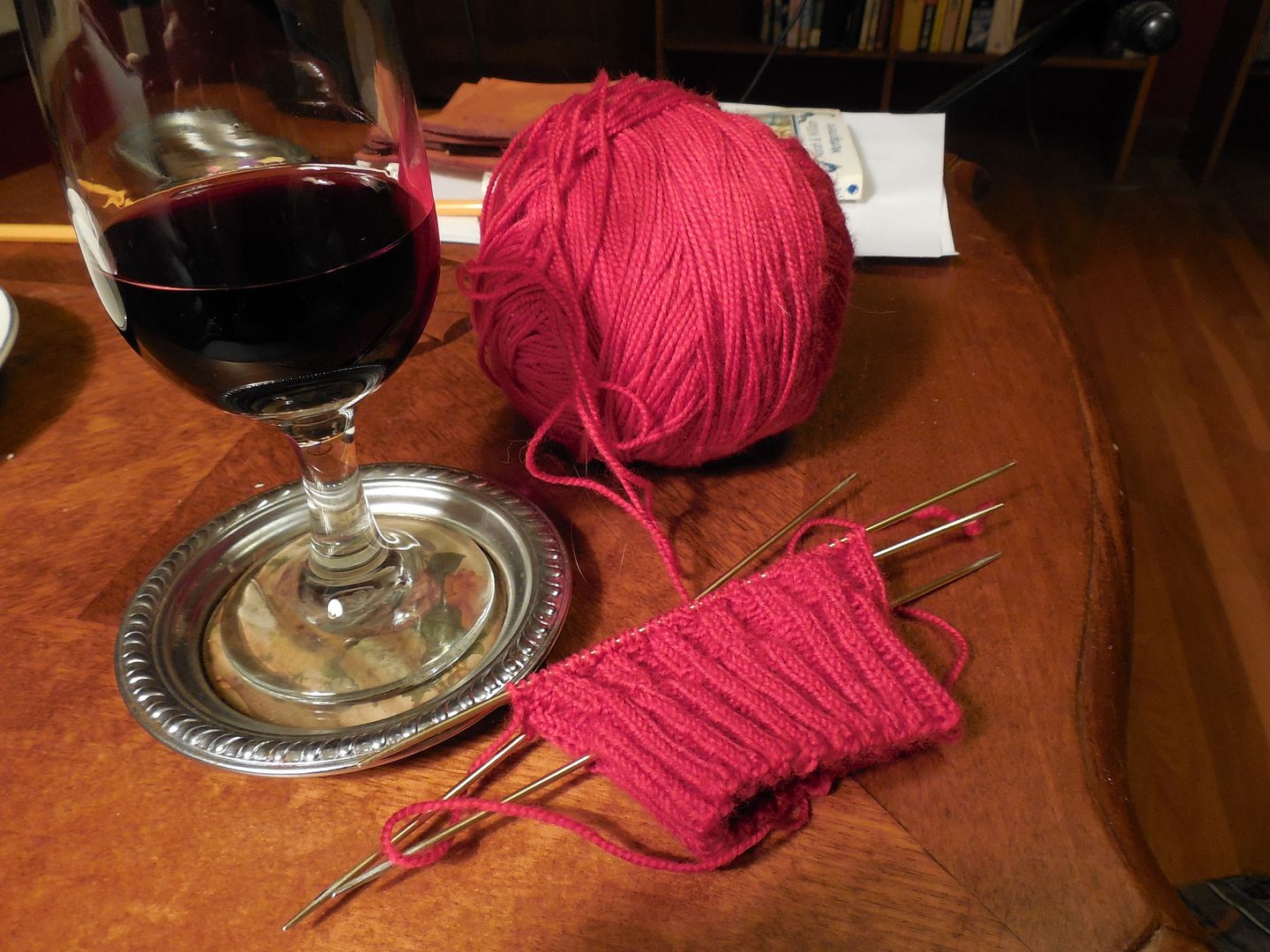 I'm starting to wonder whether by the time I get to a project 'to use up sock yarn ends' the sock yarn end problem may have already taken care of itself. But probably not. What I really need to focus on is finishing up the sweaters that have stalled out since they got too big to travel with easily.