As I slog on through miles of i-cord, I've had to find other outlets for creativity- I'm very close to finishing, and yet if I give in to the temptation to cast on something new, it will take even longer to finish this vest.
So, one evening last week, I took over the kitchen and perpetrated chicken pot pie. I'm a big fan of pot pies in general, and I like them all- puff pastry, topped with potato, but there is a special place in my heart for pie crust. I use the oil pastry recipe that has reigned in my family since I was young, and it lends itself very well to savory pies, because you can use olive oil for the oil and add some savory herbs to give it its own flavor.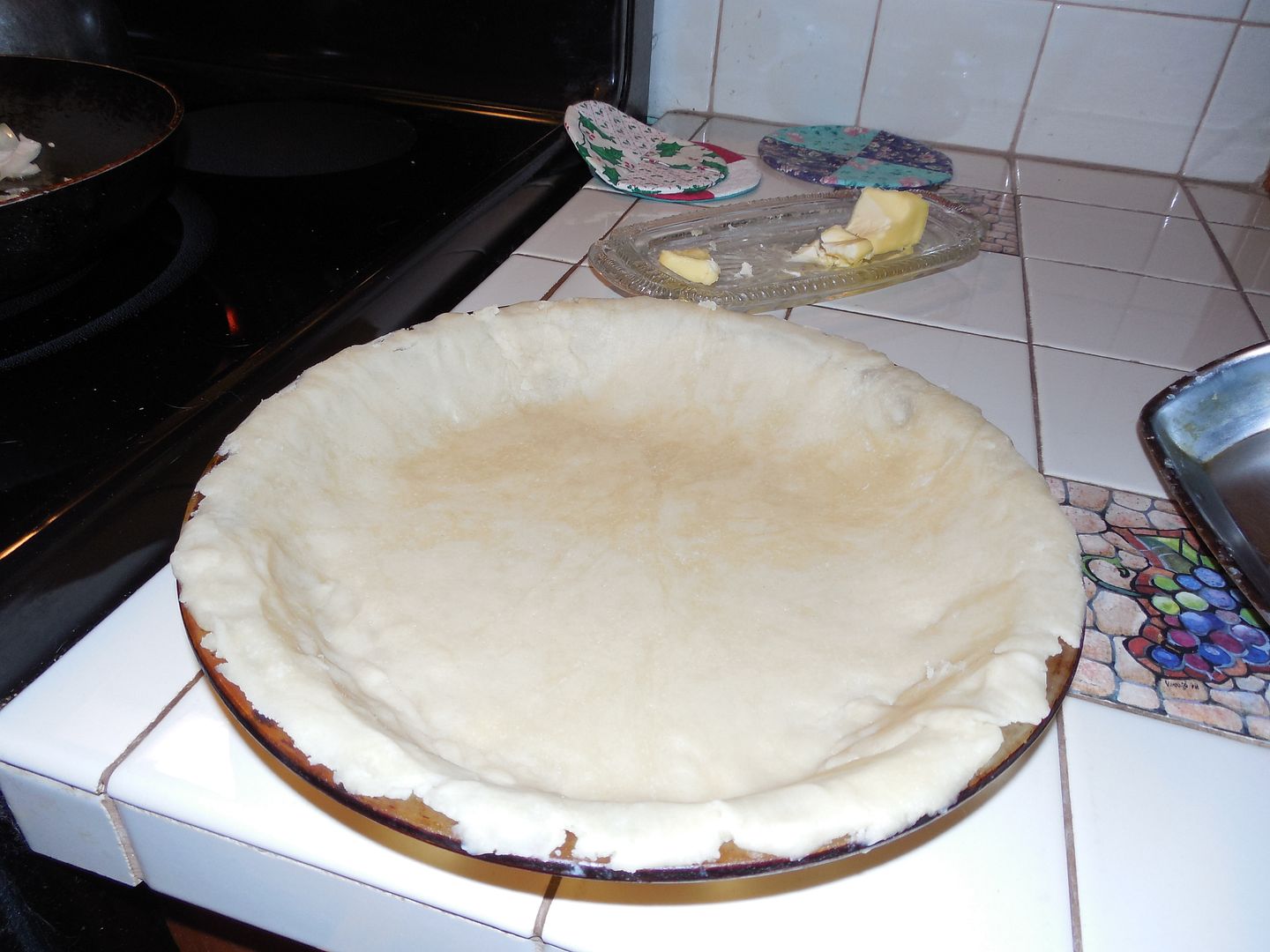 But I was out of olive oil, so I made a plain crust and turned my attention to the filling. First I sauteed some onions and garlic. Because how can one possibly go wrong with sauteed onions and garlic?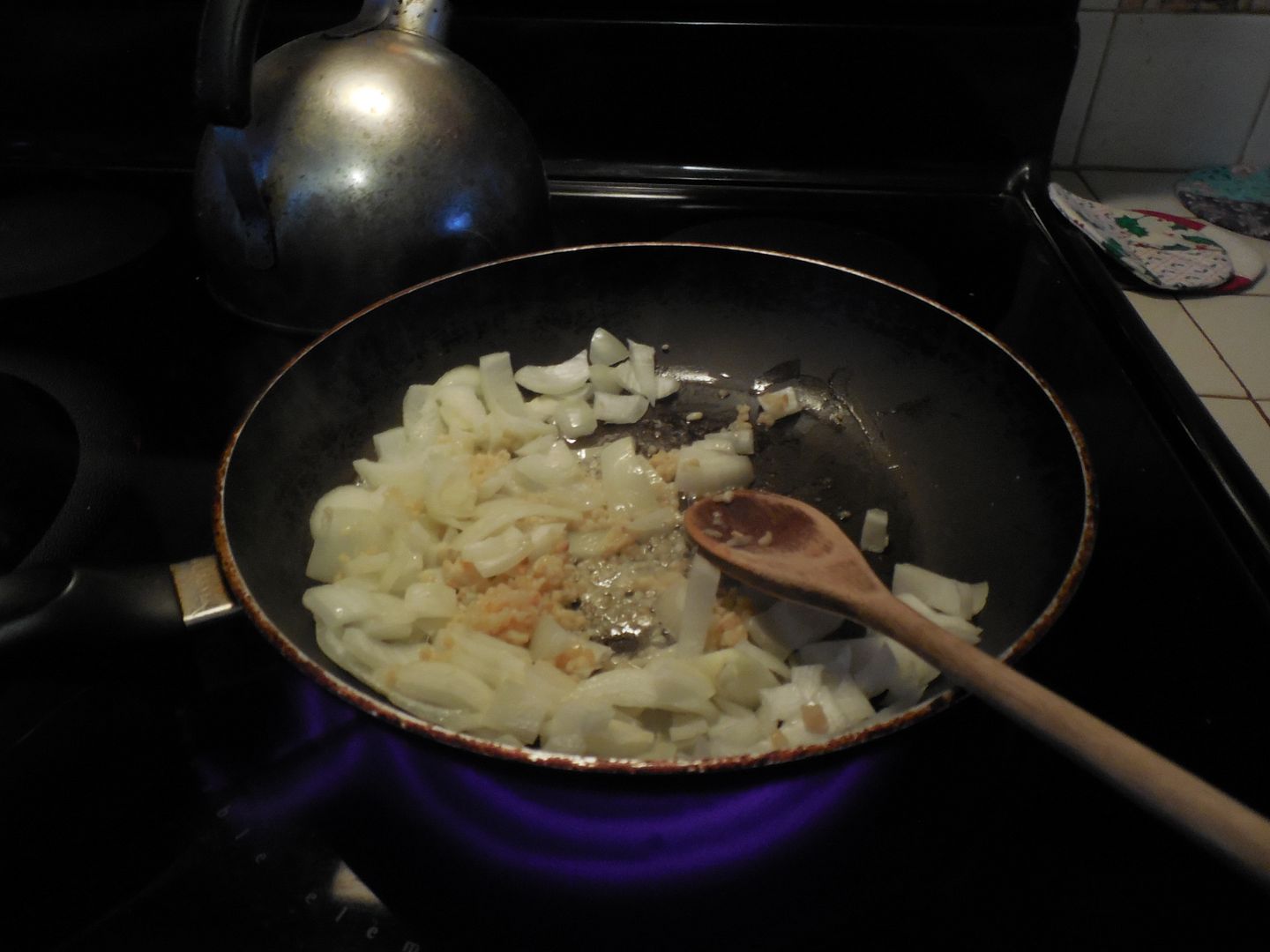 Make mashed potatoes- this was the first time I'd done them in the microwave, and I will likely never do them on the stove top again, at least not for small quantities. I cut up the potatoes, put them in a microwave container with a little water, covered the container with plastic wrap, poked a hole for the steam to escape and zapped them for 10 minutes. Once they were soft, I used the container's cover to drain the water, then added a lump of butter and a splash of milk and mashed away.
I diced up some leftover grilled chicken.
The sauteed onions and garlic went with the chicken into a pan with a can of gravy. I do make my own, but since I was using precooked chicken and didn't have any pan drippings, I went with canned. Also, since I wasn't starting with leftovers, except the chicken, there was a limit to how much cooking I wanted to do for the filling. However canned gravy is pretty bland, so I also added a bunch of spices- thyme and rosemary, mainly, but also some celery seed and 'herbed poultry seasoning' that was lying around.
Then, I assembled the pie- potatos, covered with chicken in onion-garlic gravy and sprinkled with frozen peas (my usual default would be frozen peas and carrots, but I didn't happen to have any on hand). Then, tuck it all under a top crust and stick it in the oven at 425°F for 50 plus minutes.
I don't need to tell you what happens after that, do I?
One of the nice things about this is that it's pretty flexible- put in any meat/sauce combo, with compatible vegetables and starch and it'll taste good. How about you? Are savory pies something you go for? Got a favorite pie recipe?