We had considered all sorts of options for the last couple of days in Ireland, but ultimately decided that a couple of day trips from Shannon were the best plan.
Some our fellow tourers had recommended Ennis as a nice destination for a day trip, so we took the bus there in the morning. As we walked into town from the bus station, I spotted this spectacular rose bush in a passing garden. Isn't the color amazing?
Apparently there are a number of purple and lavender rose varieties, but they're not terribly common. I can't recall ever seeing one in person before.
A very charming town, Ennis, large by Irish standards, it featured busy streets missing most of the usual chain stores that have invaded most places of any size.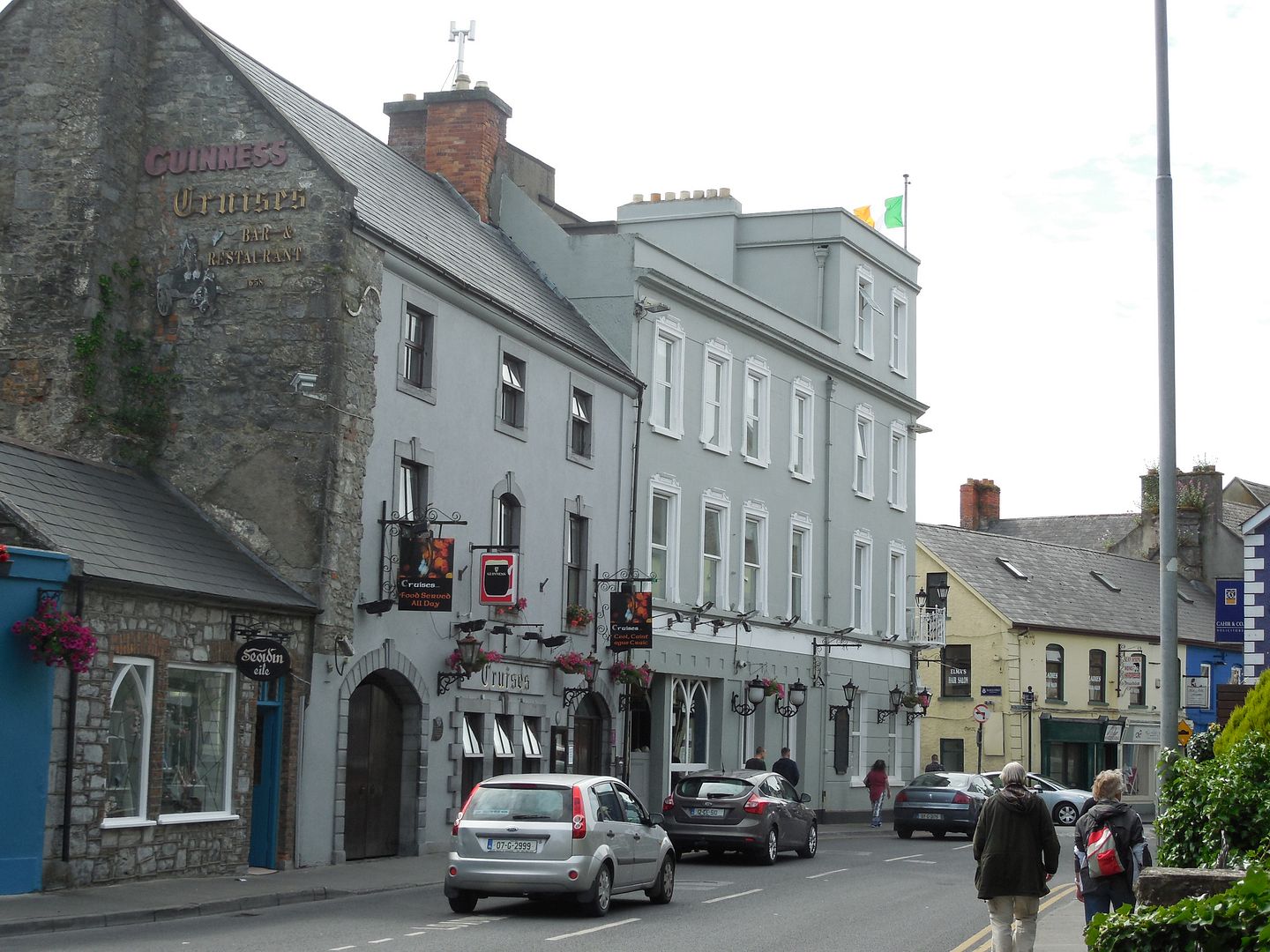 We started by seeing the Clare County Museum, s very nice small museum, coincidentally run by the son of one of our tour escorts. It was his day off, but we left a note with a greeting from his mother for him on Monday.
One of the parts we particularly liked were the recordings of local people, talking about events and local customs from their youth.
Just as we were leaving we happened upon the walking tour of medieval Ennis, and joined it for a pleasurable hour of strolling and seeing the many medieval features and buildings of the town.
In passing we were charmed by a number of murals painted on walls and buildings that very cleverly incorporated real details into the pictures.
A quick lunch and then we strolled around, seeing the rest of the town. Sadly, the sun had clouded over and a light rain started to fall. We visited Ennis Abbey, a thirteen-century Franciscan church.
And then we browsed a succession of book stores and acquired yet another CD in the excellent traditional music shop, as it was drizzling a bit outside. In between showers we strolled around and took in several parks and the Fergus river.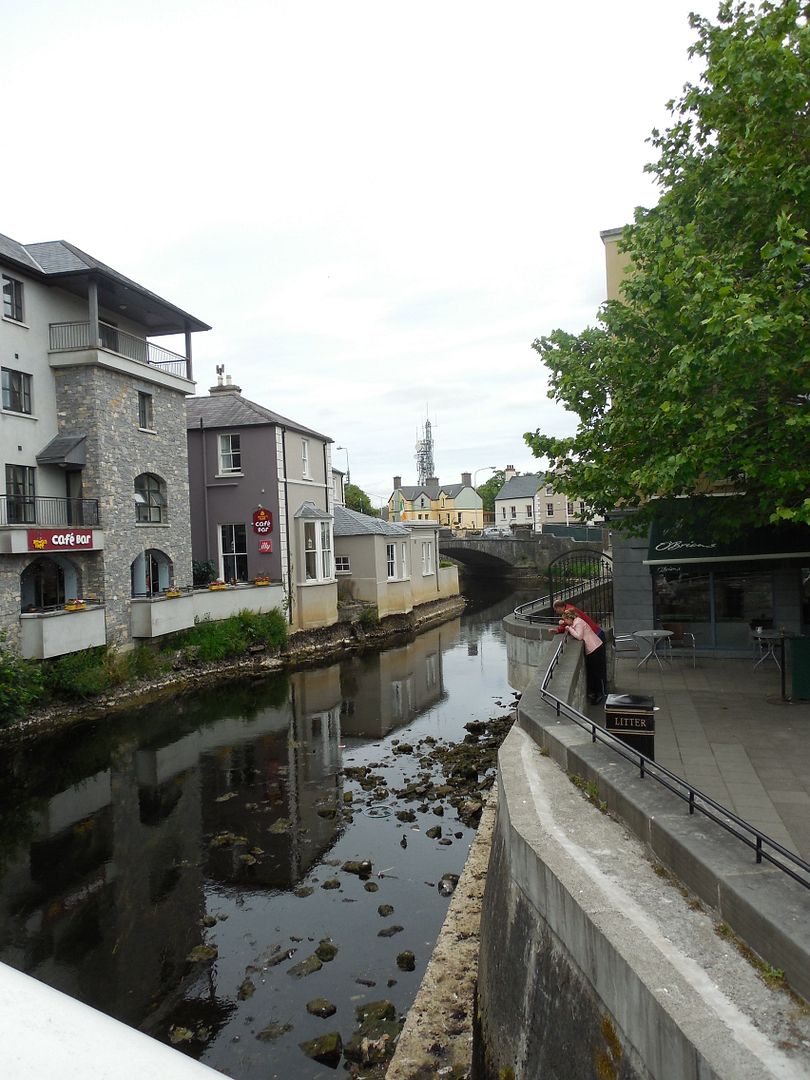 The pub with the early session did not offer food, so we found a nice Thai place and went by the pub afterward. The music was good, but it was sharing the pub with a lot of sports fans, so we stayed for a bit and then headed back to the hotel to plan our last day and get an early night.