Somewhere in my brain, the desire to finish something collided with a vague intention to make more sweaters this year, and then tripped over the reminder that a couple of my coworkers have new grandchildren. Before I quite knew what was going on, I had
downloaded a pattern from Ravelry
and cast on a baby sweater.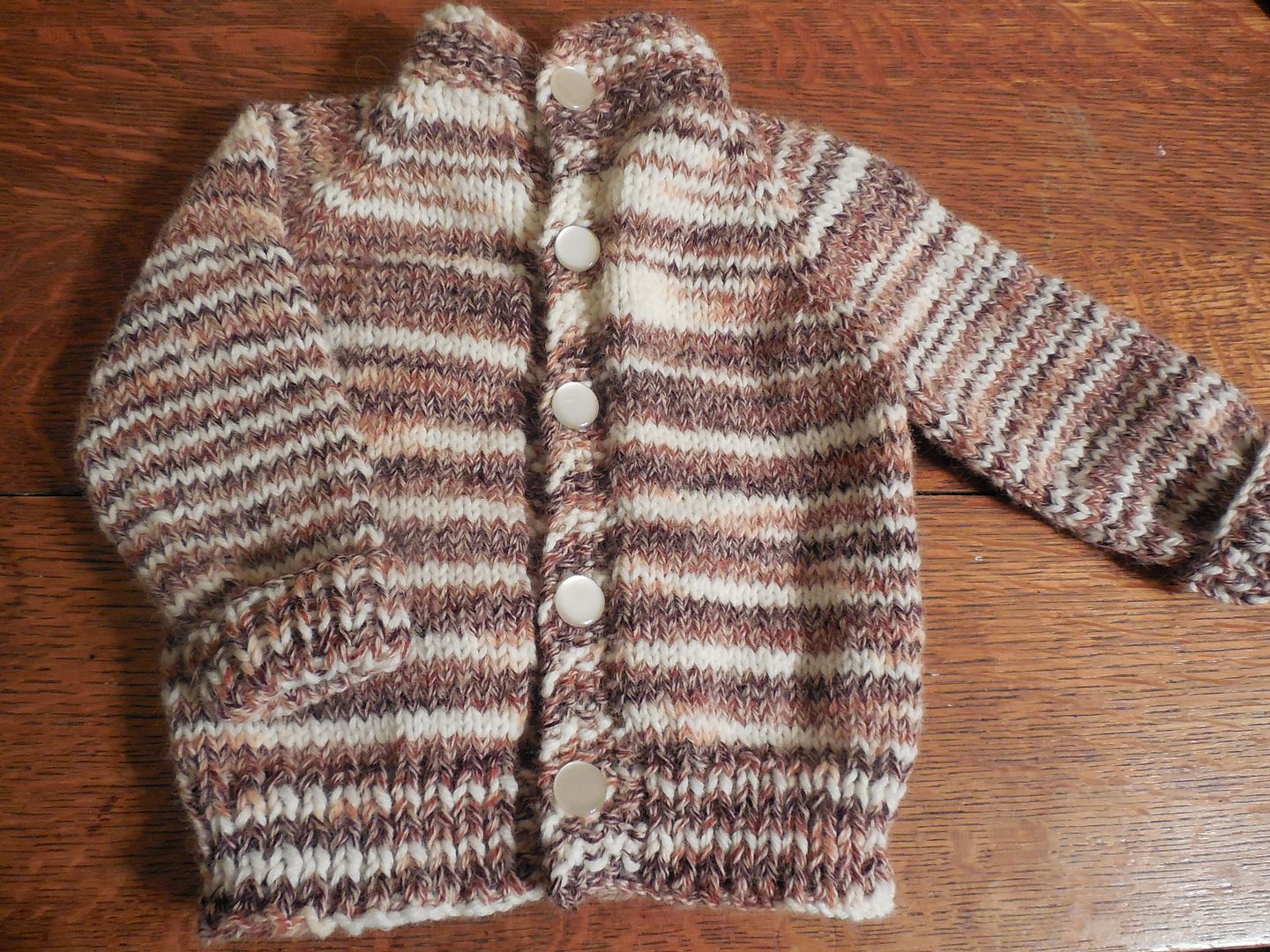 I wove in the ends and sewed the buttons on just after dinner this evening.
And for good measure, I fished around in my knitting bag and came out with this pair of mittens that only needed ends woven in and finished those as well.
So. That's the first two FOs of 2017, in the bag. Not that knitting was the only thing I did this weekend. I took down the tree and packed it away (Jake, Cookie and Biscuit all helped- Cookie and Biscuit thoroughly inspected all the boxes, and Jake closely supervised the removal of the decorations and tinsel garland.) And I took apart the light fixture in the kitchen, which hasn't been working, and was able to quickly identify the problem and fix it- not a given with electrical problems. Plus, shoveling snow, laundry, etc.
And now I'm going to go park myself under a cat, as I'm freezing. Fortunately, when Biscuit is sleepy, I can simply pick him up and deposit him on my lap, or move him off if I need to get up for some reason. He's very complacent. And warm.