Meet Aamire Anthony, showing off his new sweater. It's a bit large on him at the moment, but I expect the fit will improve over the next few months. Aamire's got a several months left to his first winter.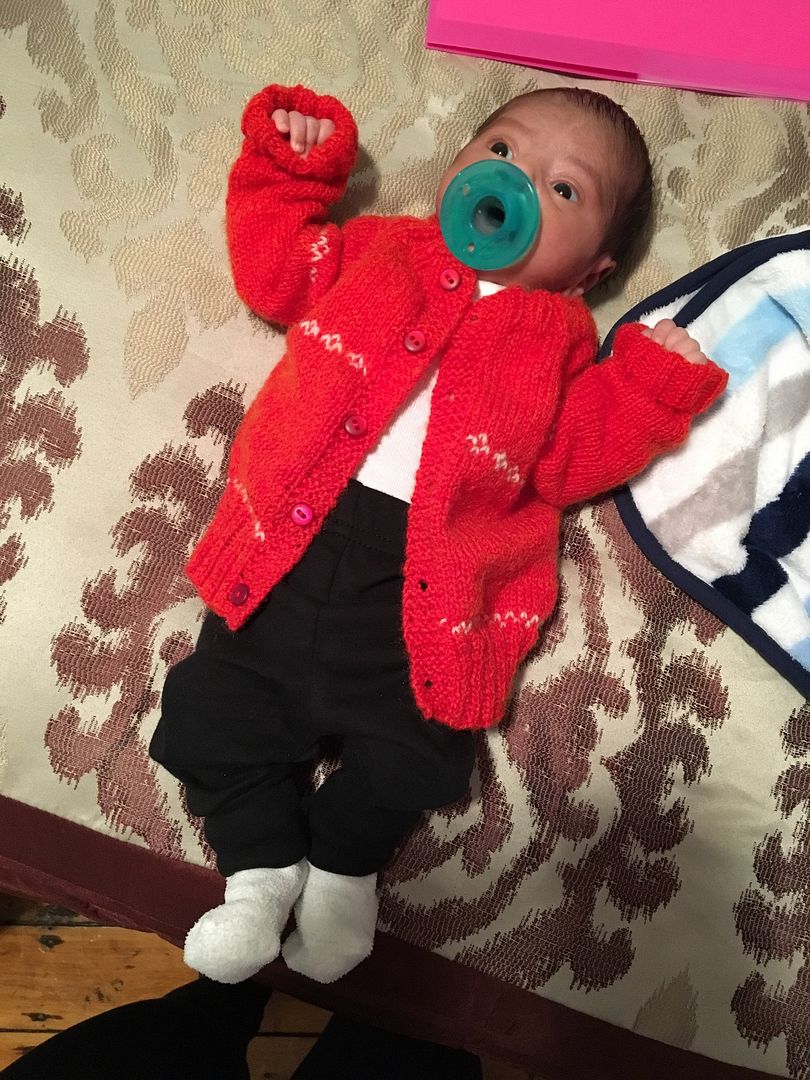 I think this kid has a future in modeling, don't you?
I'm ridiculously thrilled to get this picture. Thanks to his mom and grandfather for allowing me to share it with you!