So, I tend more toward goalsetting than resolutions for the new year, which may be why it took so long to realize what this year is. Yes. I have a round tuit.
And apparently this is the year I am finally putting it to use. Witness-
I have been meaning to get to western national parks for around 20 years. Check.
Have been meaning to do more weekend trips. So far this year, I have been to NYC and Toronto. Check.
I have been meaning to get to FilkOntario (a music event) for about 20 years. Check- that was this past weekend.
I have been meaning to make socks with that navy yarn. Check.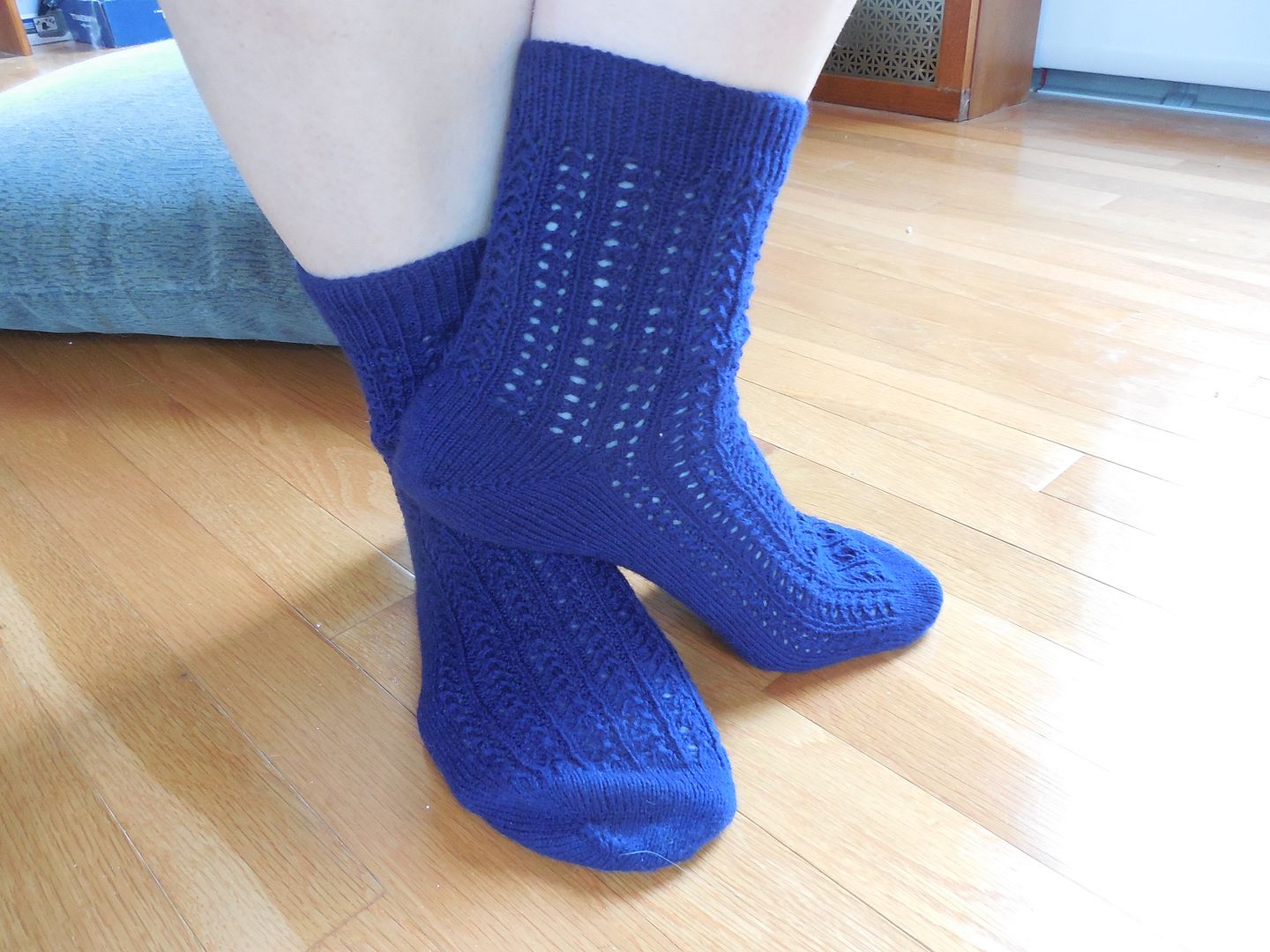 This is closer to the true color of the yarn, but it's still darker than it seems in photos.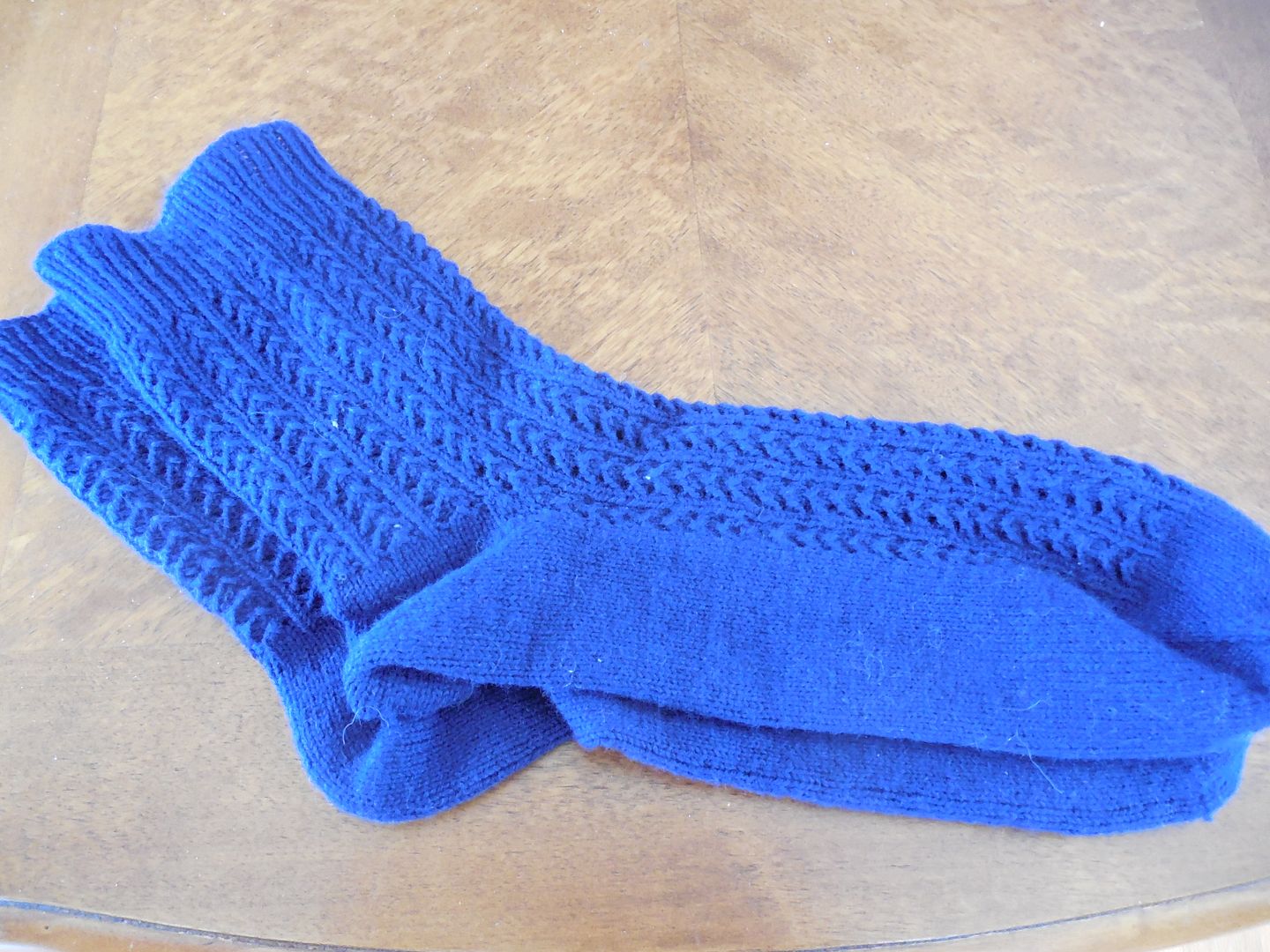 A second pair is on the needles as a traveling project.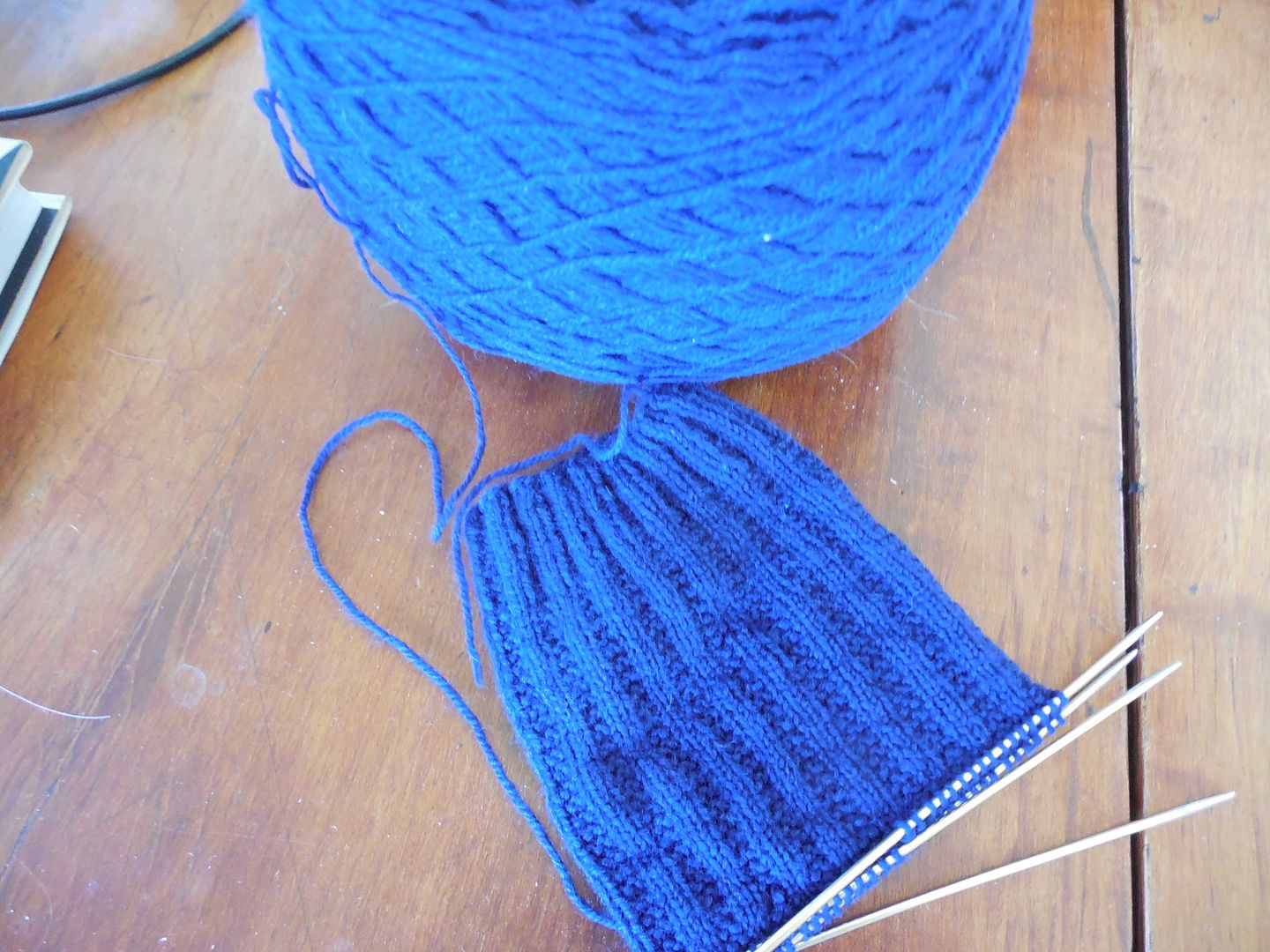 I've been meaning to turn those four inherited strips into an afghan. I knit five more and used up another random ball of yarn for the border. Check. (Still need to weave ends in, but it's almost there.)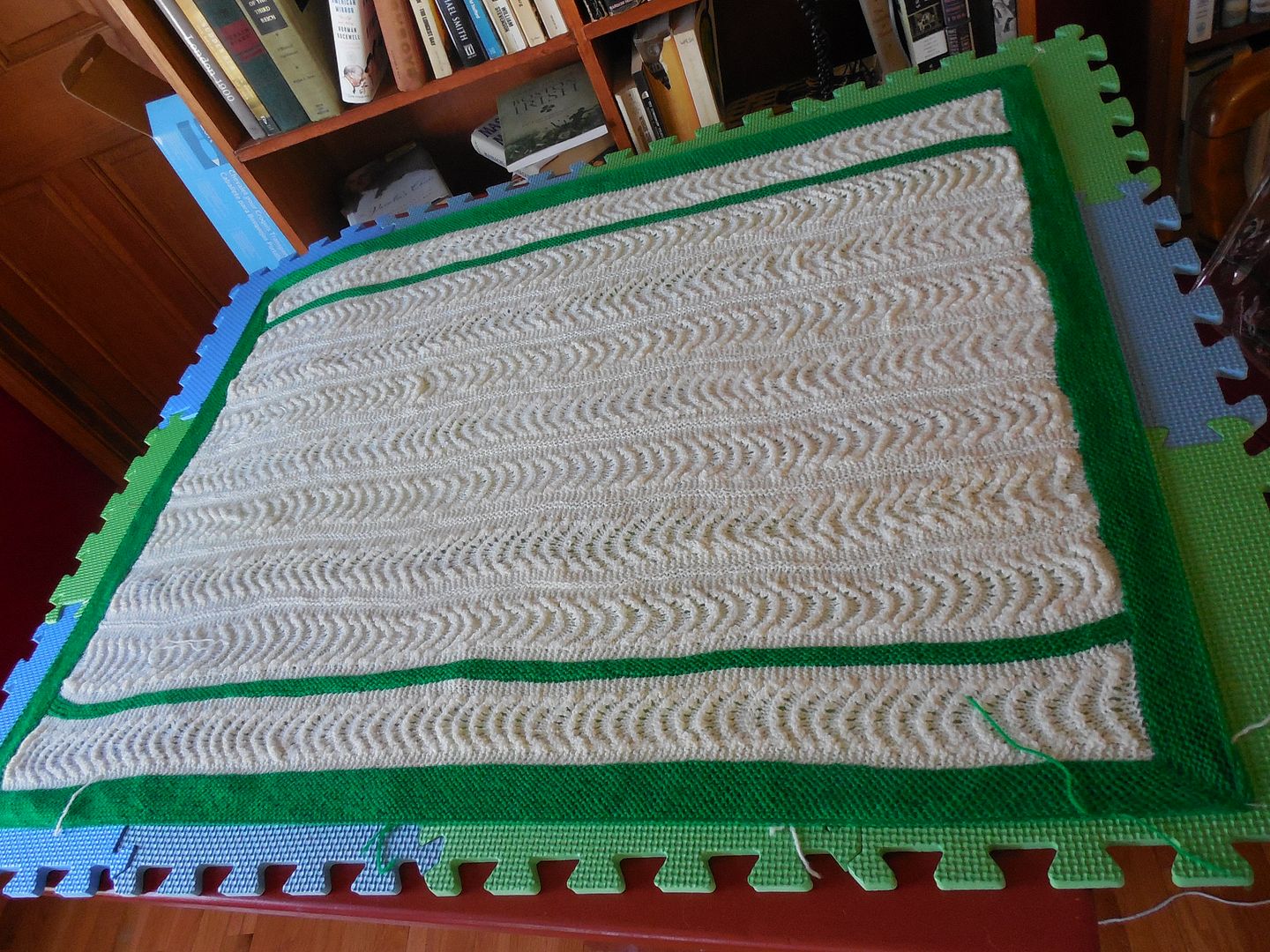 I will note here that I wound up grafting the strips. I tried a three needle bind off first.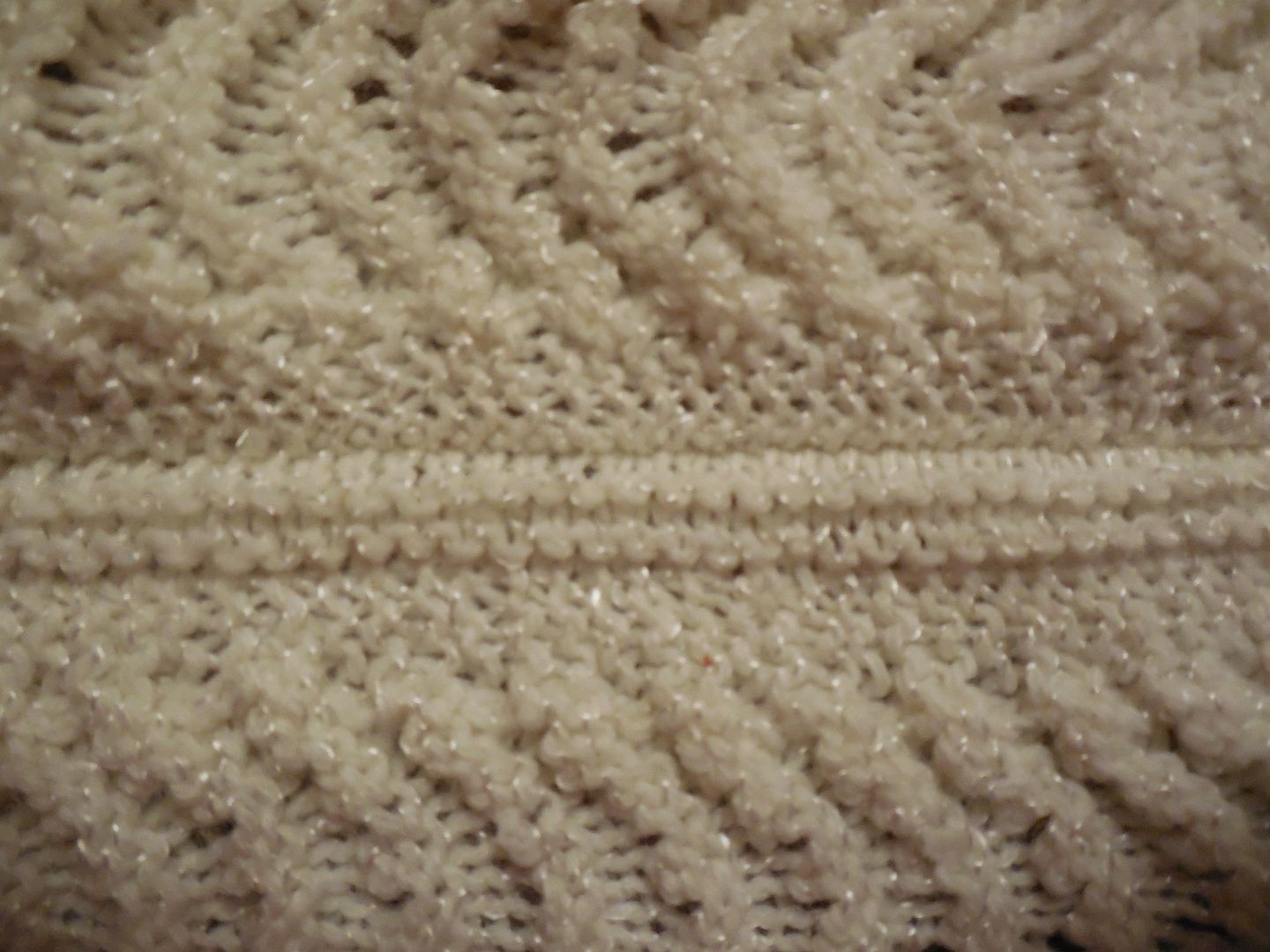 But it just didn't look right. See the seam abover the two rows of garter?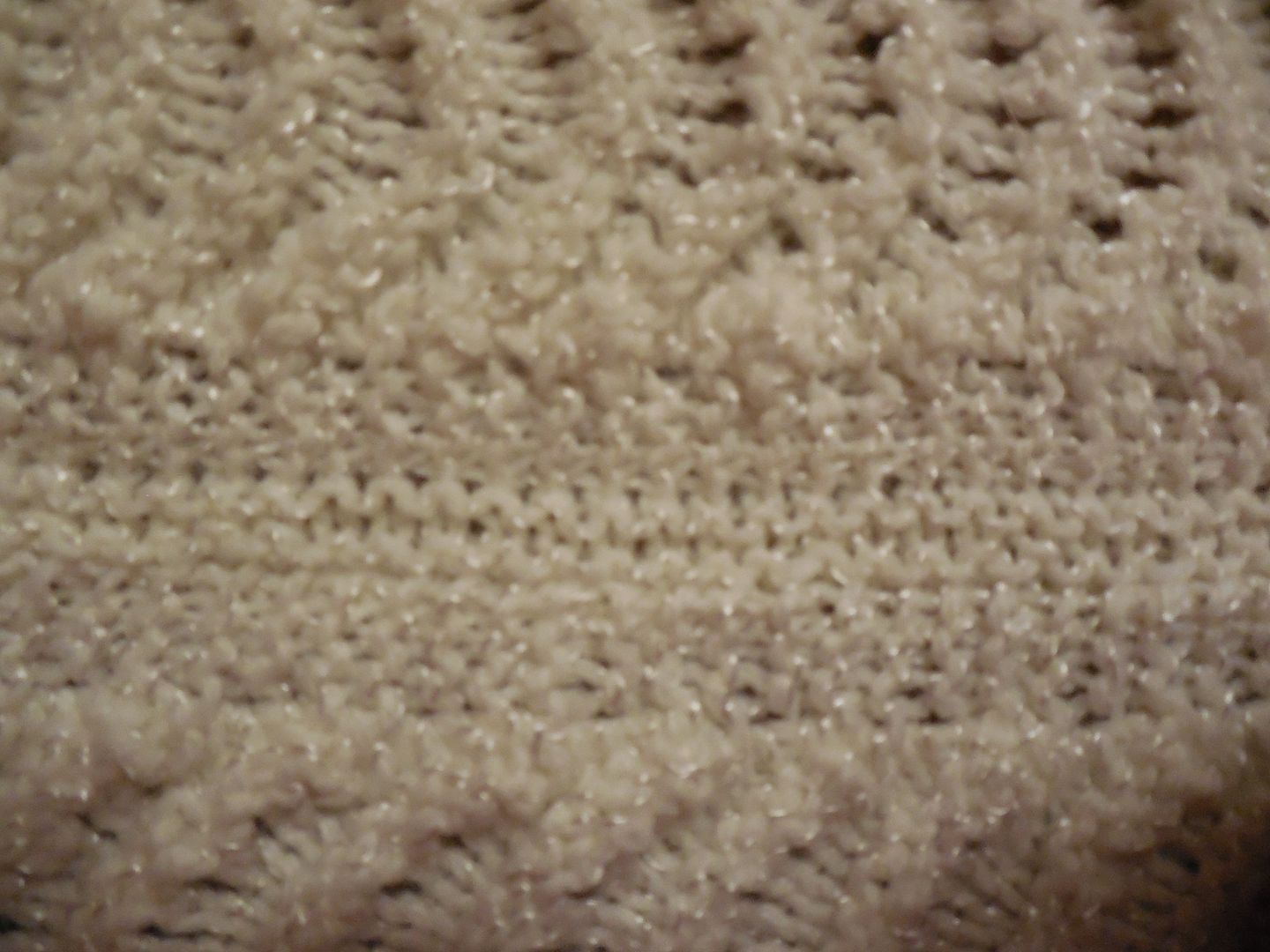 Grafting gave it a much smoother finish. Plus? After all that grafting, I've gotten faster.
I wanted to use up random odds and ends of yarn. Now one of the problems with this, is that one small ball of novelty yarn can be hard to find a use for. But my mom gave me several more skeins a couple of weeks ago. And with that, we have a project. In this case, a cowl.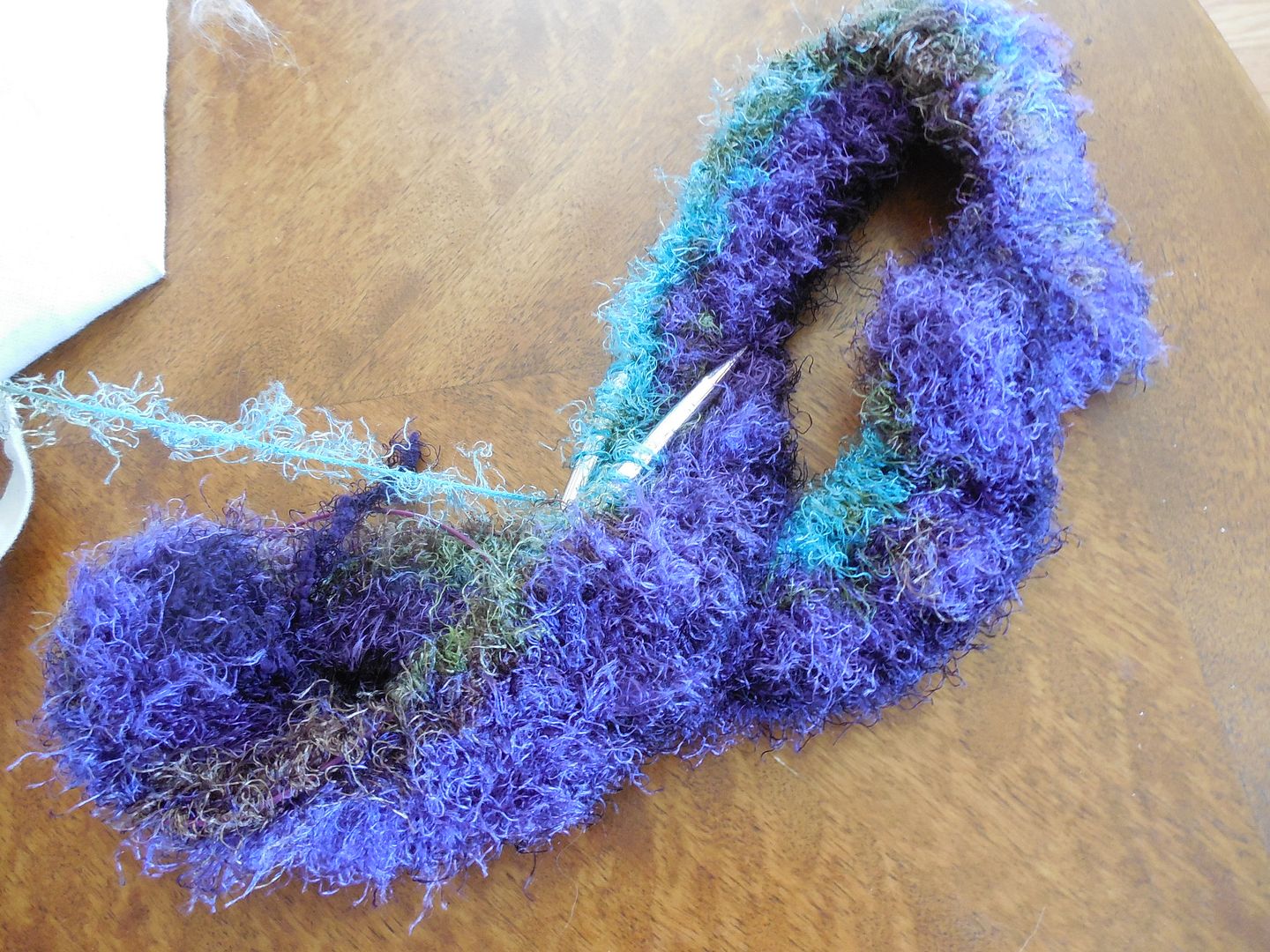 I have cast on a....well, I'm not sure. Could be a baby blanket, could be a bathmat. But it's using some of a vast cone of cotton I've had lying around.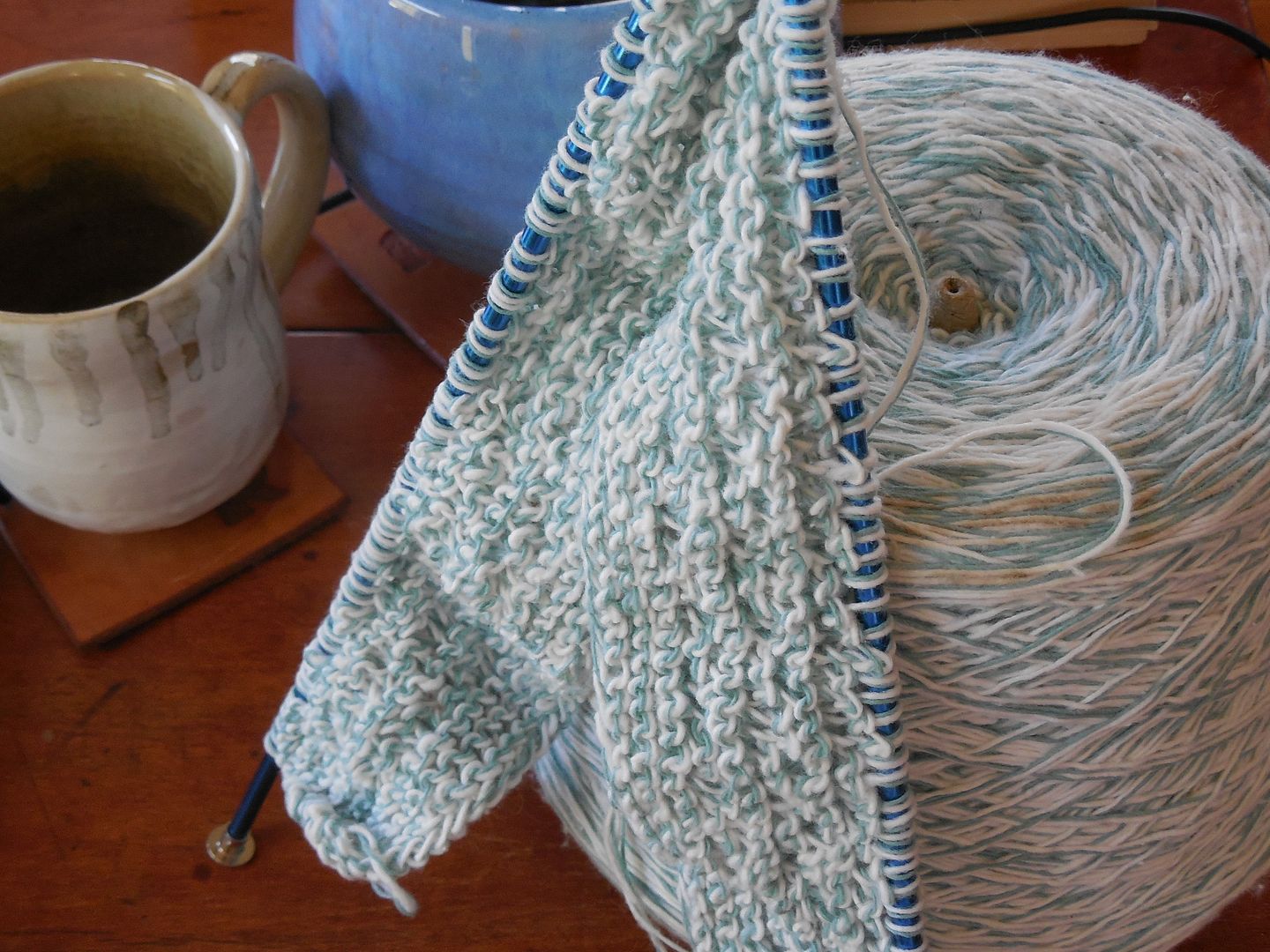 A few weeks ago, I darned an entire basket of socks that had been awaiting attention. And as if that wasn't enough, I had a pair of cotton socks that I had made short, thinking they would be summer socks. But the yarn was too heavy for summer wear and yet the socks were not tall enough to keep my ankles warm in cooler weather. But I had yarn left, so I unpicked the bind-off and lengthened them, rendering them wearable.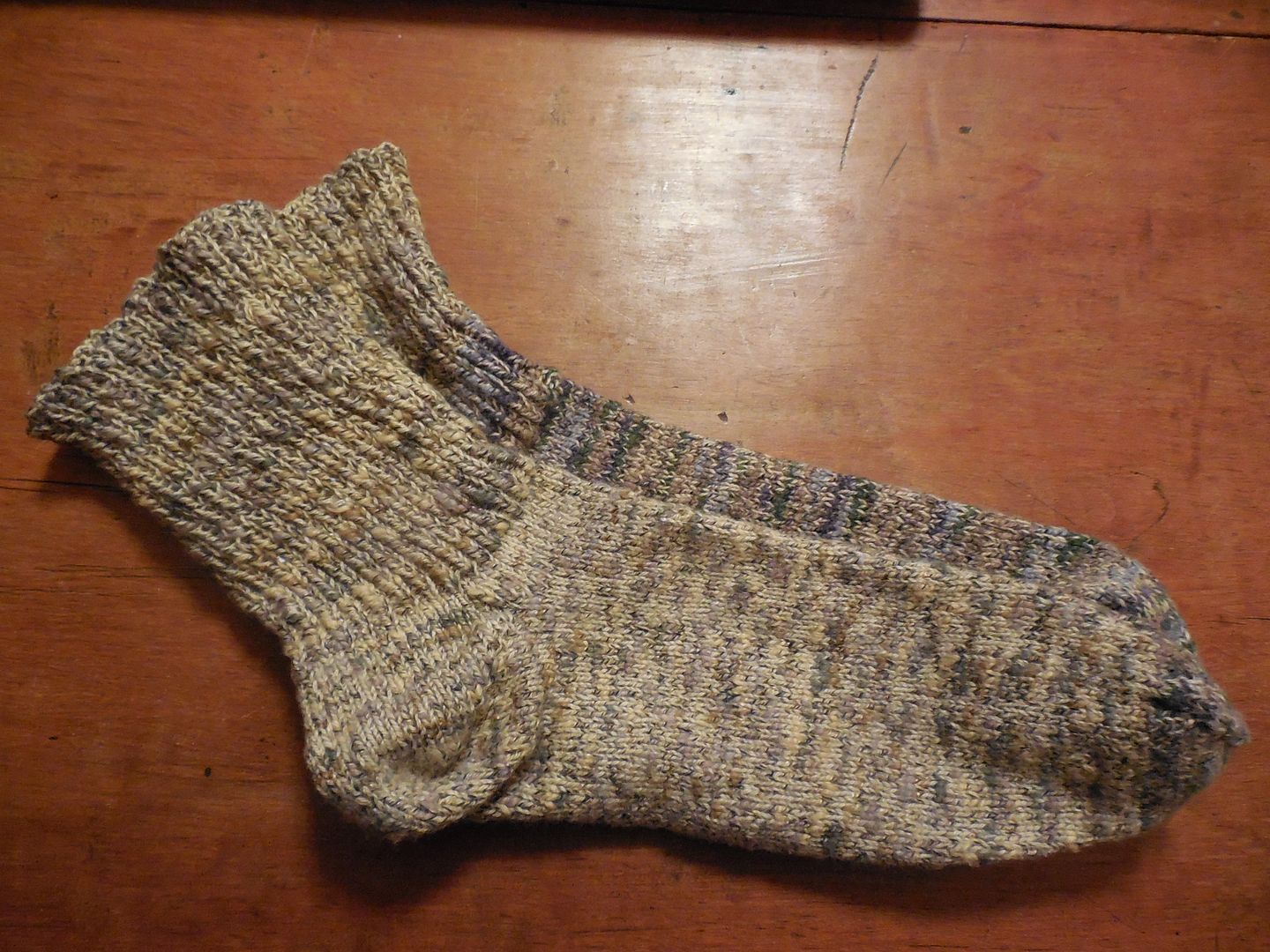 I have been meaning to finish ironing and sorting my quilting stash. Almost complete- the last of it has been ironed and is waiting to be sorted. After which, I am going to start laying out a new quilt- the first one in approximately forever. (Actually, I finished the last quilt for a charity auction in 2006, but have done nothing since.)
And then in the FO department, there have been a few random things I've done. A couple of pairs of adult mittens.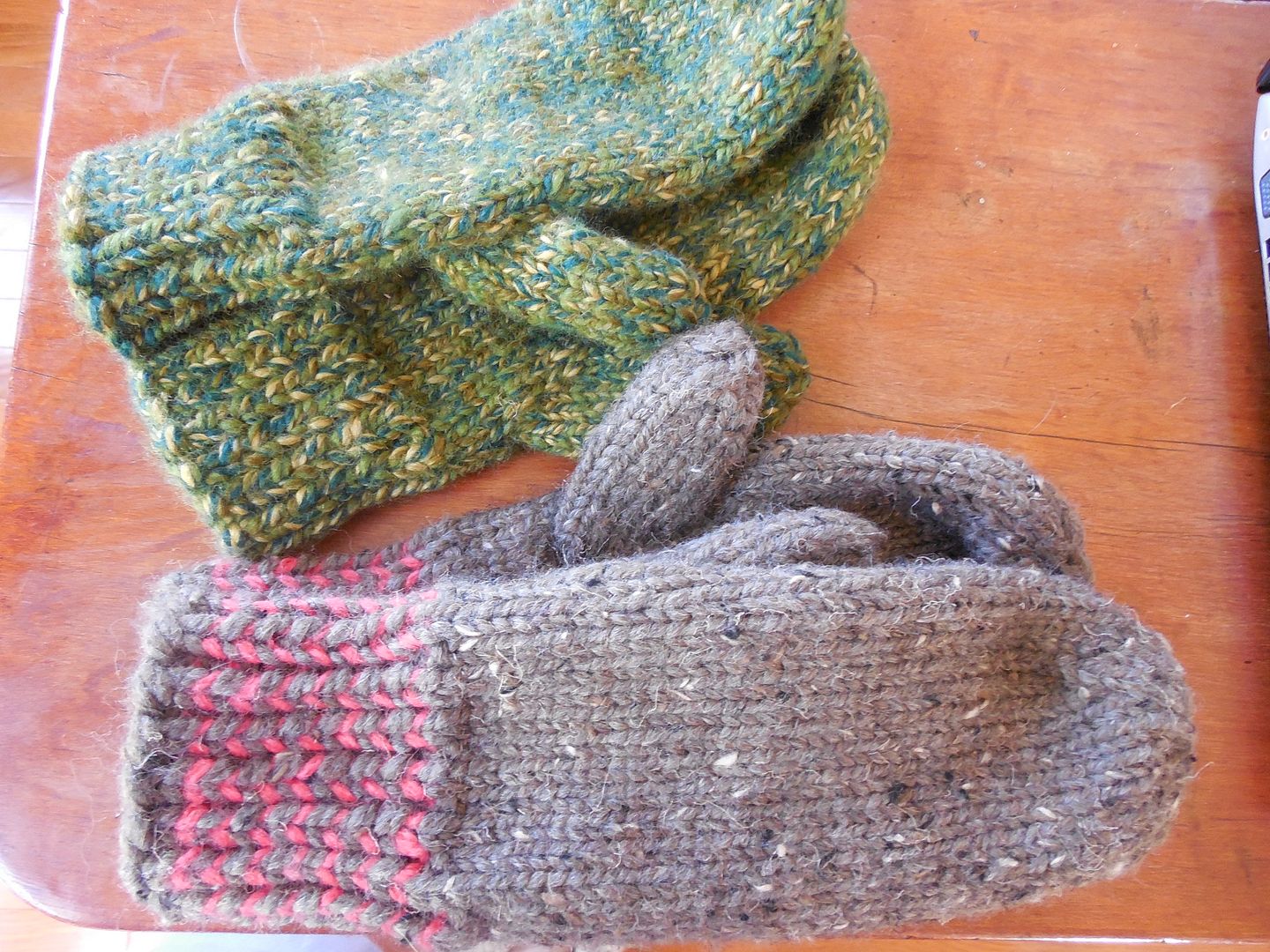 And another pair of kid mittens. Which has reduced the brown skein down to less than one mitten's worth of yarn.
I'm feeling pretty good about the year so far. I've made an actual dent in the deep stash, and progress is continuing. We have two more trips planned for this year- one of which will be another 'we've been meaning to do this forever' trip. And I've got ambitions. This might well be the year we finally get out to Tanglewood, for example. I'll keep you posted!