Okay, it must be said that I did not so much *miss* the deadline, as become distracted and wander blissfully off the path to project completion, smelling the flowers and feeling the warmth of the sun on my face. Somewhere off in the distance, there was a "whoosh", a sonic boom, and the fading wail of the whistle as the deadline went by.
In my defense, I can only say, it was 75 degrees. And sunny. And I did clean up much of the yard, and ride my bike, and still managed to get most of the sleeve done.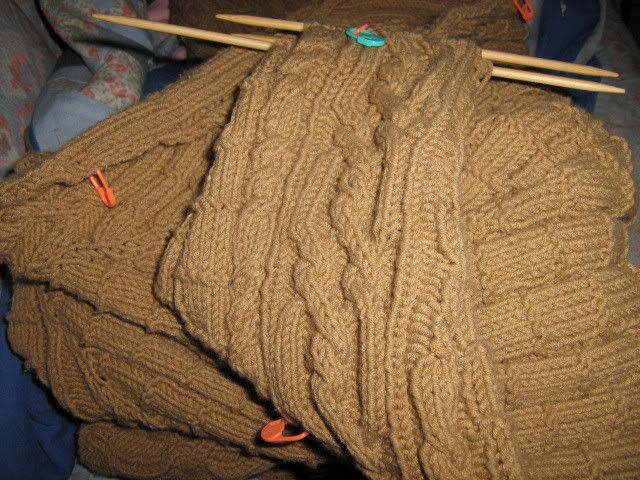 I realize that this is old news to the rest of the country, but Spring is Here! (It's different when you see it in your own yard.) Look! Forsythia.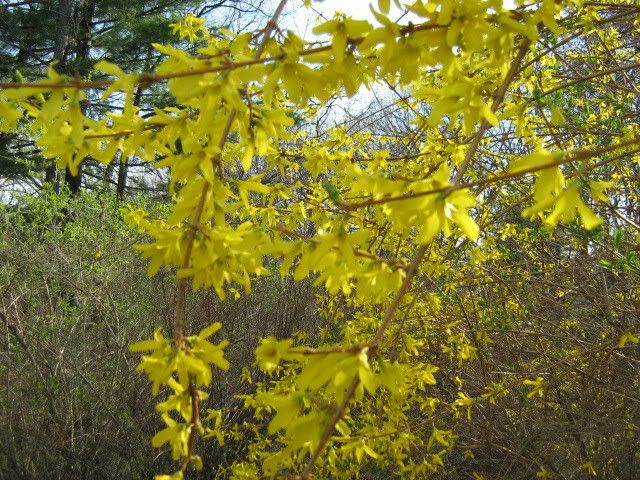 Wee rhubarb plants. (Aren't they cute?)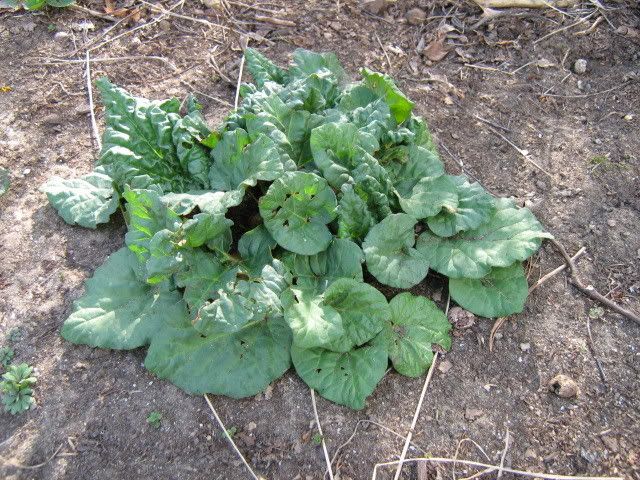 And a bud, yes, a bud on the daffodils.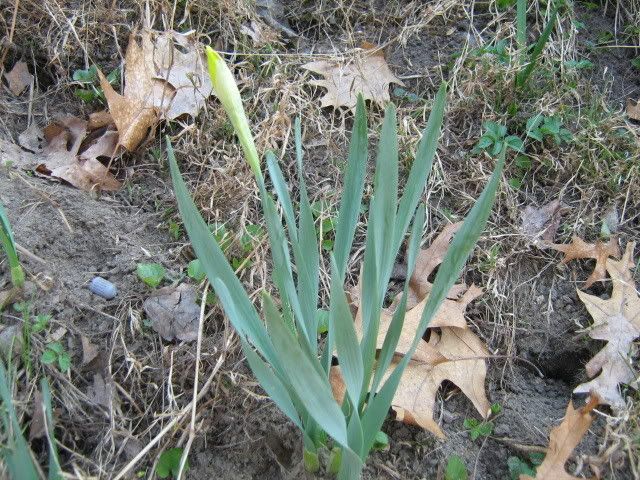 But the prize for first flower of the season, beating even the forsythia?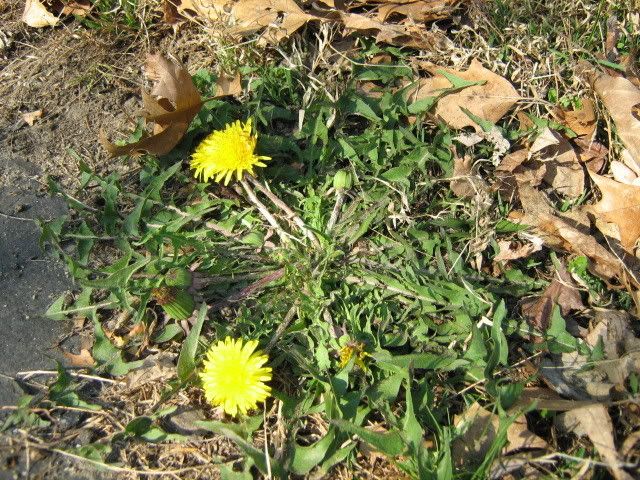 Even if I didn't actually kind of like dandelions? At least it's not a huge pile of snow.
And then today (to my utter disbelief), the temperatures soared into the 80s. The violets were quite confused but willing.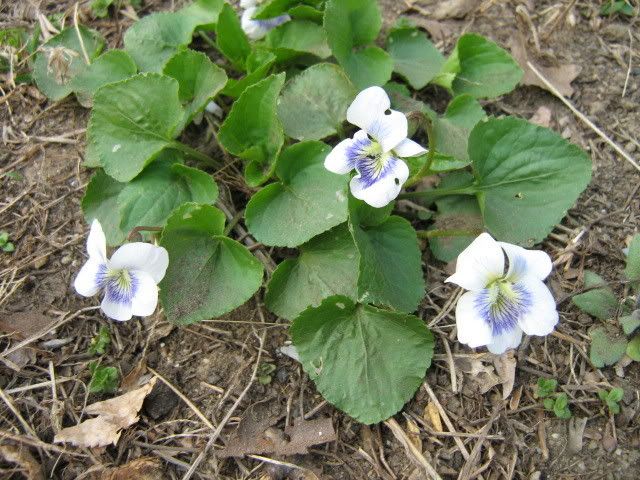 I don't normally see violets until late May or early June. Heck, most of the violets in the yard are too young to date, let alone engage in flowering behavior. (Did all that rampant flowering sexuality distract you from the cardigan? Yes? Excellent!)
Happy Spring!