I'd hold onto the daylight with teeth and fingernails if I could, but even with the shortening of the days, I've always loved fall. The cool air, the brilliant colors. On a sunny day the trees have their party clothes on, and on a cloudy one they practically glow.
Weekend before last, I went hiking on Mt. Monadnock in southern NH. The leaves were still turning: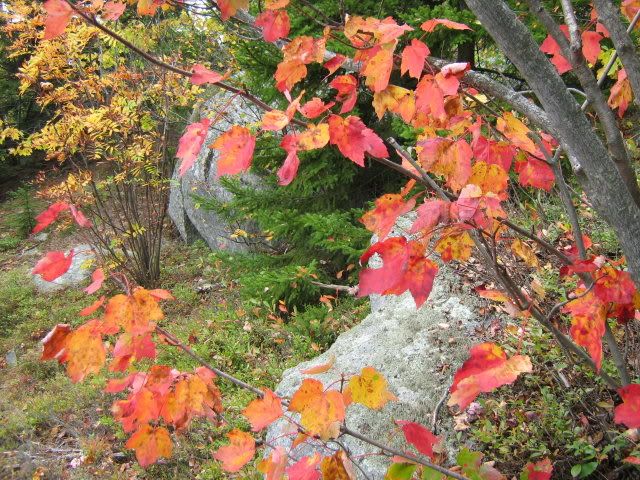 From the top of the mountain, you can see the splashes of color running down the side of the ridge: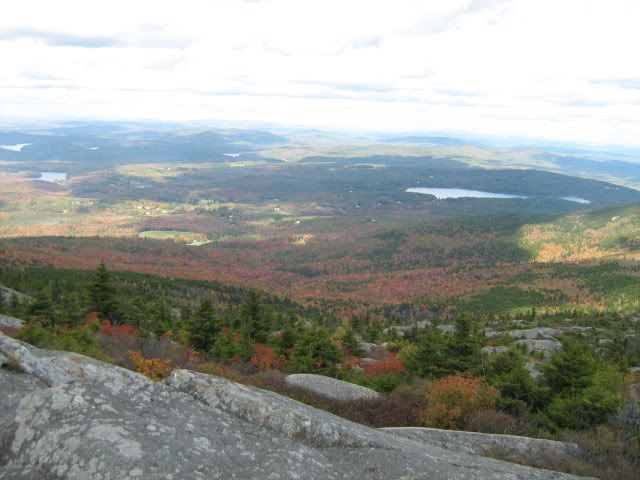 Then last weekend, I was out in western Massachusetts, and shot some nice foliage around the college town of Amherst: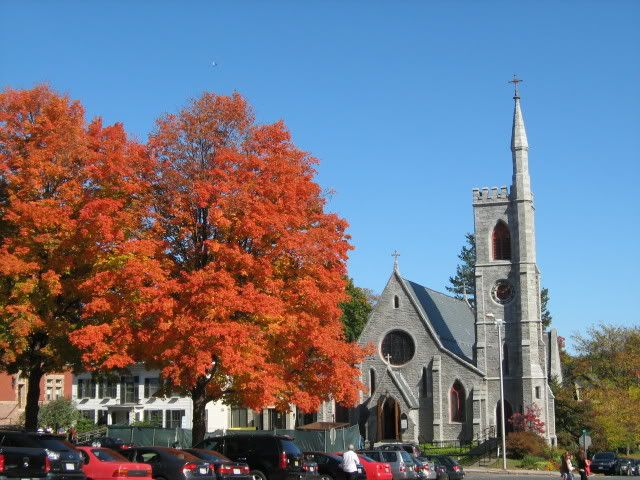 If you'd like more foliage, there are
more pictures of Monadnock
and
of Amherst
. Leaf season is all too short, so I'm delighted that I've been able to get out and enjoy it this year.
And for the last of my recent travels with knitting, I battled traffic on Wednesday to get down to Cambridge and hear
Stephanie Pearl-McPhee
speak. I picked up her new book at the reading, but then ducked around the corner to check out
Porter Square Books
, the lovely bookstore that was sponsoring the event. And found something else I'd been looking for: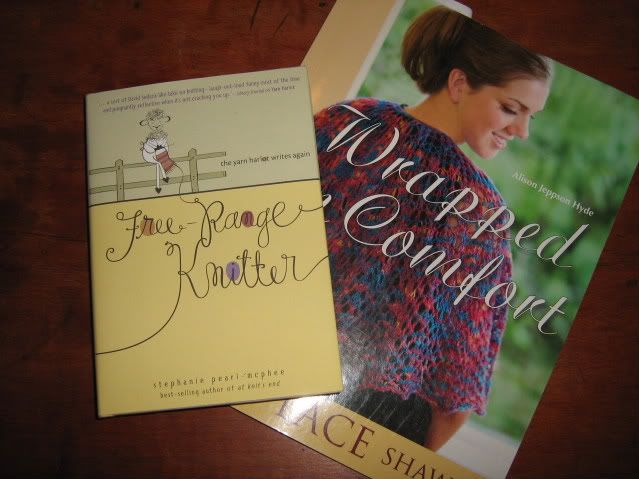 I'm really hoping for a long lovely autumn, but when the nasty weather arrives, I'll be ready for it. This weekend? I may need to buy yarn.