It's being one of those weeks, or possibly months. And when the going gets tough, what do the tough do?
Bake cupcakes! (Fooled you! You thought I was going to say
knit mittens
, right?
Toni in FL
, I was thinking of you when I made these!) Chocolate with homemade vanilla butter frosting.
Oh, all right. We also knit mittens.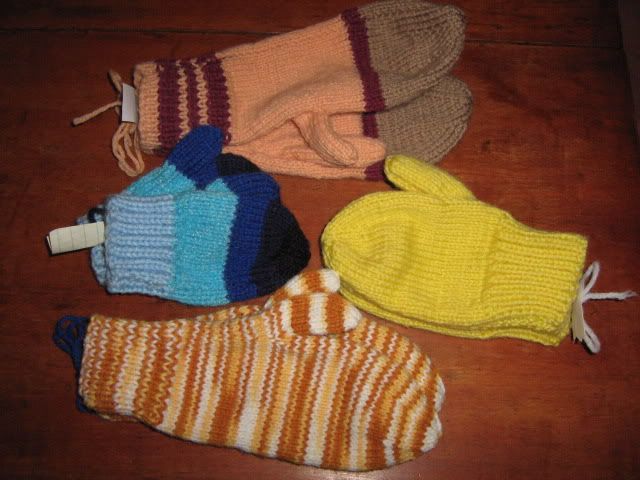 FOs 13-16
I did
not
eat the cupcakes all myself, I took them to share with friends over the weekend. (Thus cunningly using up the last of the confectionary sugar left from Christmas cookie frosting without doing something insane that would involve eating all of it myself. Fortunately I'm too lazy to make cinnamon rolls nearly as often as I'd like to eat them.)
But, lest you think that I have abandoned all my other WIPs, I assure you this is not the case. I'm making progress on my sister's sweater, and I've finished the first Rose sock and cast on the second.
I wasn't sure about the lace ribbing at first (which I swiped from the
Fool's Rush sock
), but I think I like it.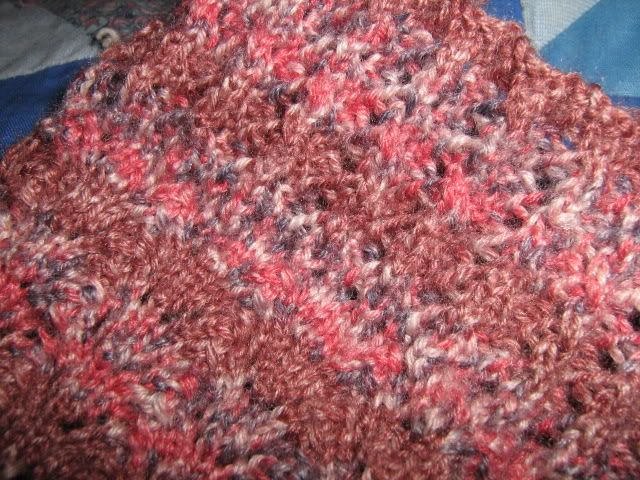 .
I continue to really love the Serenity sock yarn, which is pretty, soft, comfortable to wear, and reasonably priced. The only downside is that it's a fairly fine fingering weight, which keeps leading me to cast on socks in 00 needles. It makes beautiful socks, but not fast ones!