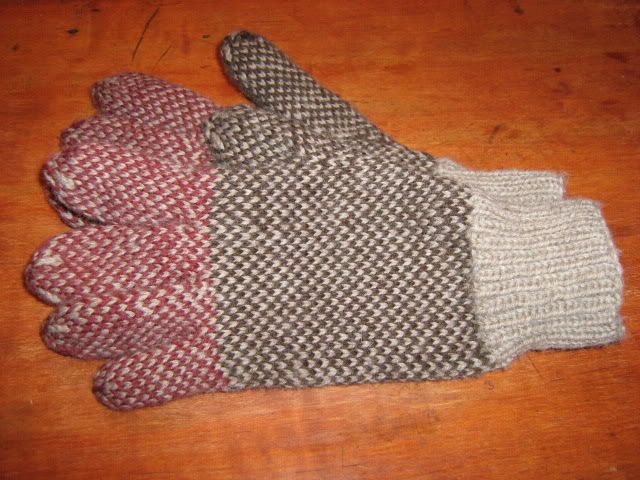 The Salt and Pepper Gloves, Valley Yarns Northamption
I'm very happy with these. The fabric is thick, yet flexible enough that the wearer can move their fingers. The gusset is two stitches from the axial line of the gloves, which seems to be just about right- when I added the gusset to the Icewine mittens, I put it a couple of stitches further over, which is wearable but not optimum.
And I even managed to arrange things such that when I picked up and knitted one finger to the next, it all came out in pattern without picking up extra stitches and fudging. Still- lots of fiddly knitting, lots of ends to weave. I doubt my lifelong love of mittens is going to change. But the recipient was pleased.
My husband's verdict? "Fits like a glove."