Another busy week, which has meant traveling projects. Small and numerous traveling projects.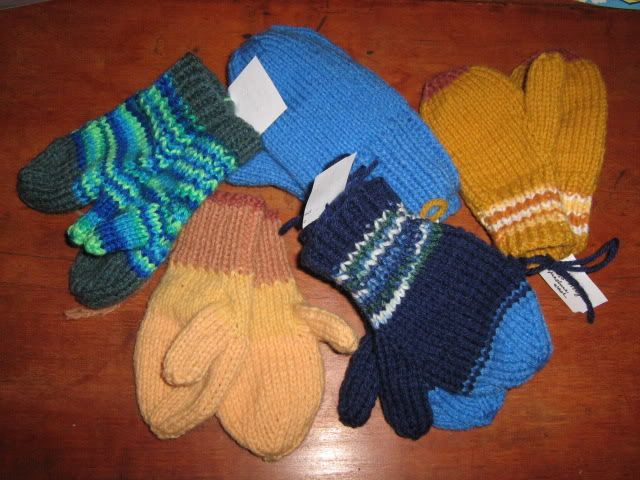 FO numbers 34, 35, 36, 37 and 38.
It almost seems like cheating to call them FOs, but they're so darn cute. And I didn't have any in the smallest size. Plus it lets me use up a lot of really small skein-ends. And the big project this week isn't going to be an FO, because demolishing things isn't actually a craft. No matter how much work it is.