Wednesday we'd made plans to go out to Alcatraz. The ferry goes out to the Island and the audio tour is included in the ticket price. Which we would likely have taken anyway. We did linger at the dock to hear the spiel of a National Park interpreter costumed in an Army uniform of the Civil War era, talking about the history of the island first as a fort, and then as a military prison. But of course the really famous history of the island is the years when it was a federal prison reserved for the most prominent and intractable prisoners.
The audio tour proved to be very good, in part because it was narrated by several men, including both guards who had worked at the prison, and men who had been imprisoned there. They gave a real feel for what the place must have been like. One of the more poignant accounts came from a man who talked about the proximity to San Francisco- at only a little over a mile away, the prisoners could see the city and sometimes even hear snatches of traffic and music on the wind--everything that was being denied them.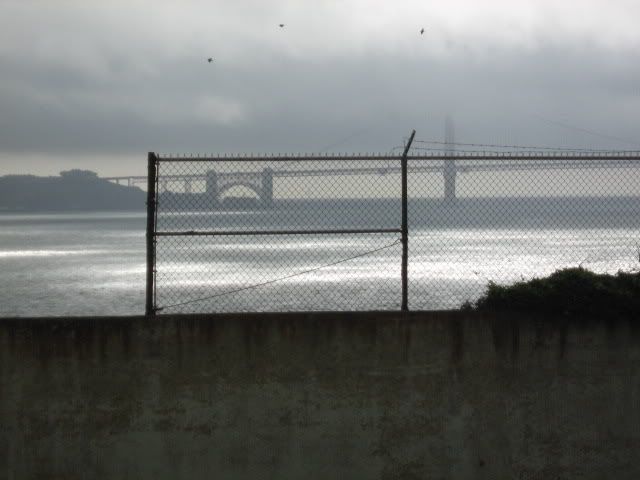 Riding away from the island, it was easy to see why it became such a legend.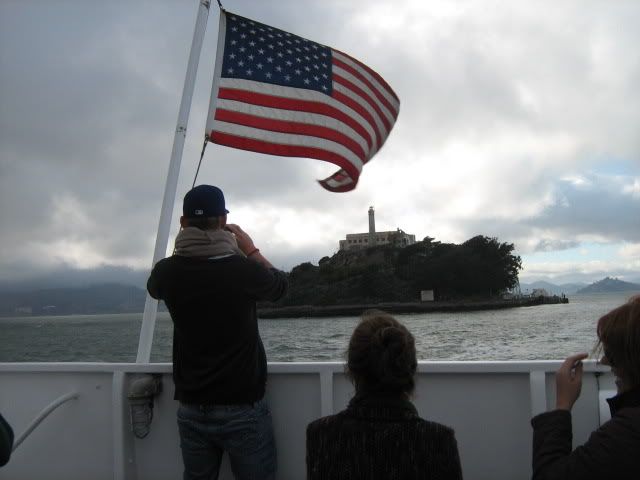 This was followed by more walking around the city, dinner and a stop in Ghiradelli Square, for ice cream. Or, more accurately, for ice cream toppings. The ice cream itself is really only a substrate. (My sister-in-law says this is her favorite picture of the lot.)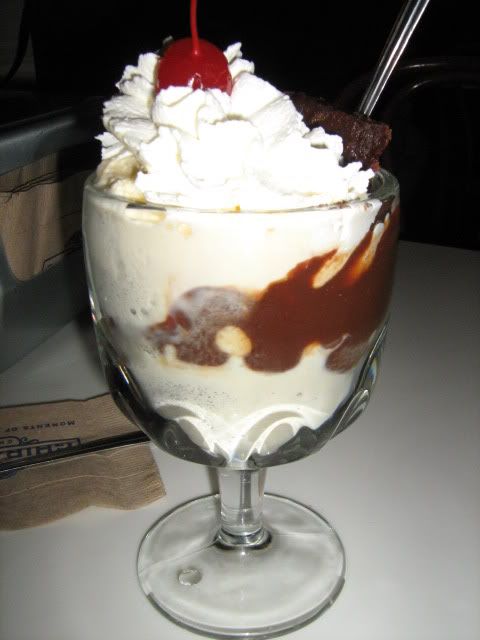 (And yes, it was delicious!)
The next day, we headed out to Muir Woods. Because, to me, California will always mean redwoods. They were quite magnificent.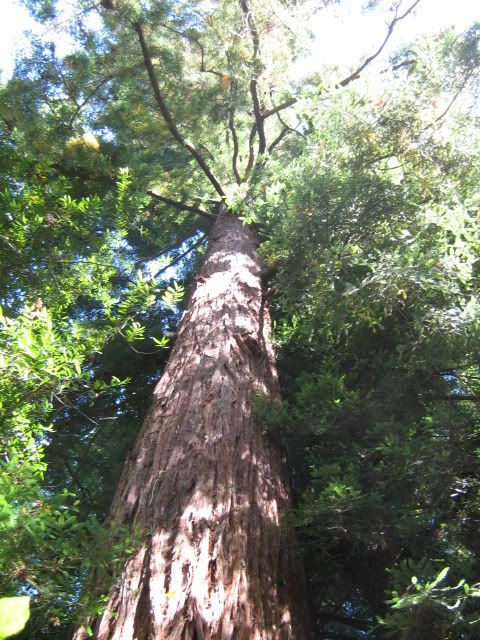 We saw several deer, quite close, and climbed up through the trees until we got to the ridgeline, which had a fabulous view out to the coast.
We finished the day with yet another excellent meal. (Despite all the walking and hiking, San Francisco is
not
good for one's waistline.)