Sorry, I really hadn't intended to go this long without posting, but life has been being one of those things that happened while I was making other plans. But before I get into that, I should finish talking about the week in San Francisco.
Tuesday dawned a bit foggy, and we got a latish start so our first stop was lunch at Louie's, a diner with a view of the coast. From there we walked around the
Sutro Baths
.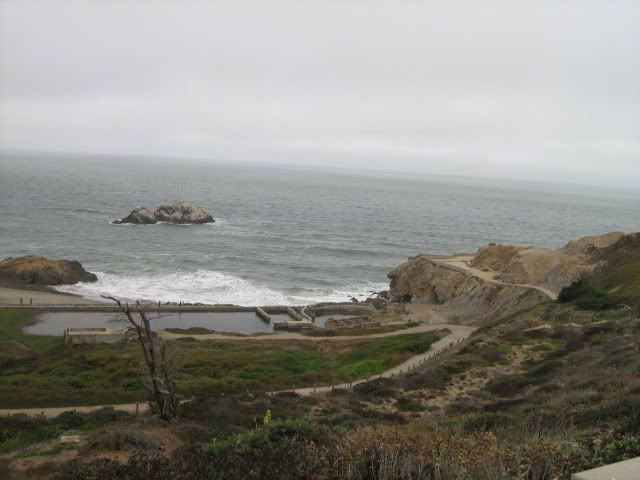 It was amusing to note that these venerable ruins were actually the foundations of a building that burned down in my lifetime. We set out along the coast, taking a walking path that leads through the Sutro Heights State park. The trail was pleasant and quiet, and afforded many ocean views, as well as frequent glimpses of the Golden Gate Bridge.
The skies cleared as the day went on, becoming sunnier and more pleasant. We walked on, passing through a couple of parks and a brief area of city before returning the coast at the Presidio.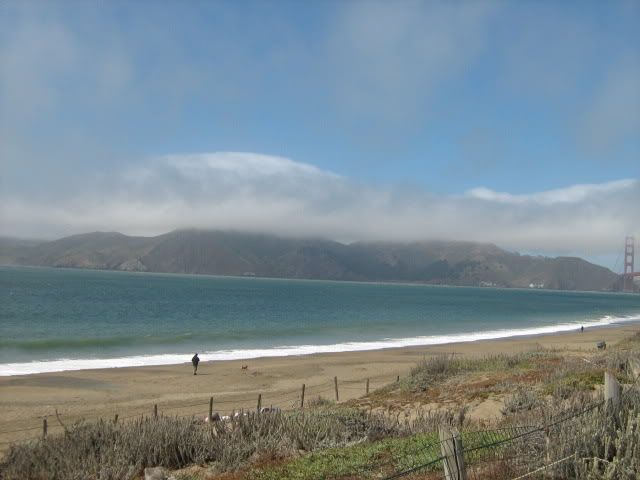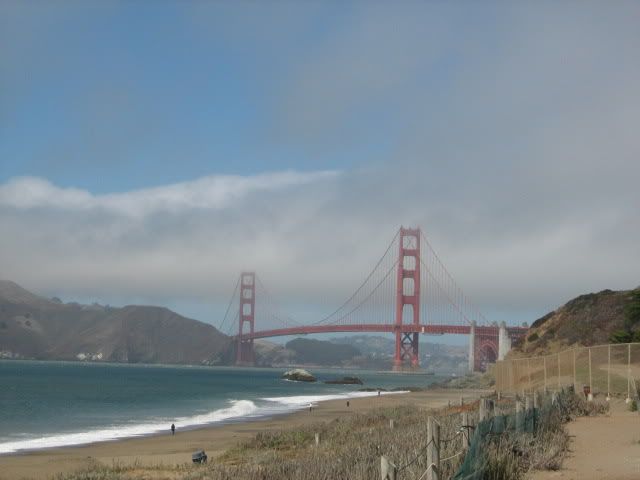 We were disappointed to find that the path that actually goes under the bridge was closed for construction, though there is a route slightly inland on sidewalk that lets you access the park area on the other side of the bridge.
Our hosts took us to see the
Wave Organ
, a curious art project that uses pipes in the surf to generate tones. Unfortunately the nearby dredging operations were so loud, we couldn't actually hear anything else, but just the look of the thing was pretty cool. It reminded me strongly of the computer game Myst.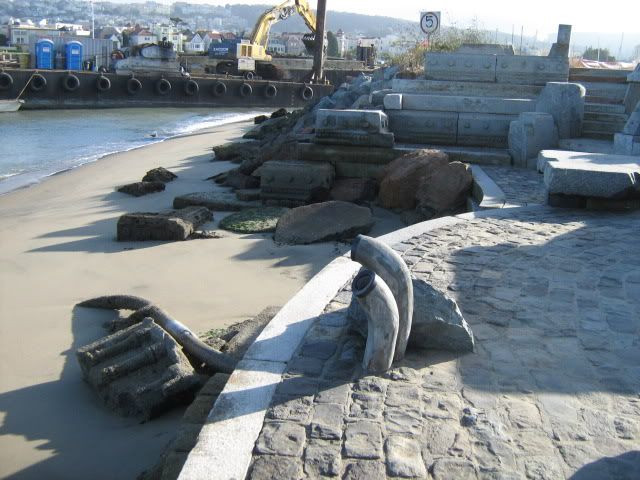 We walked up into the city and found dinner, and then took a cable car back to the general vicinity of the car. En route, we stopped to admire the WPA murals at the Beach Chalet, one of a number of surviving WPA art projects in the Bay area. I was charmed to find a knitter there: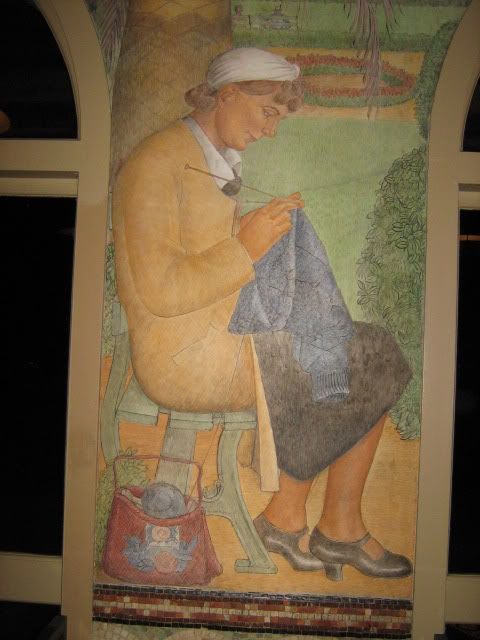 ...as well as cool oceanic carvings: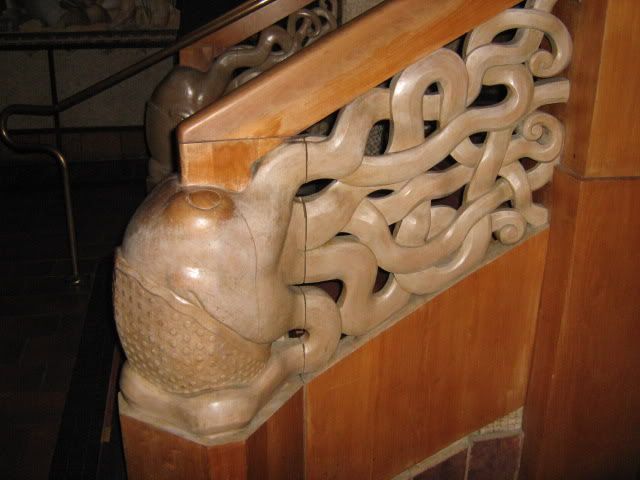 It was quite dark as we walked along the beach back to where we'd left the car, and we could smell smoke from a handful of bonfires out on the beach. It was a marvelous day--one of the joys of vacation is being able to spend a lot of time outdoors, and this was excellent- gorgeous views, and terrific company. And we'd still most of the week left to go.