And now I really am over the afghan: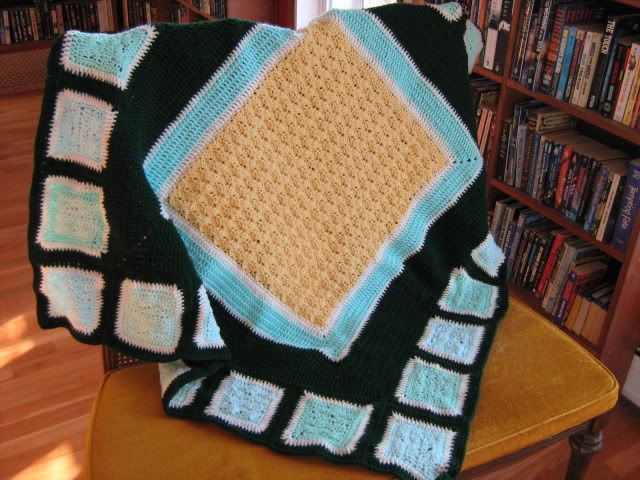 It insisted on bedeviling me right to the end by running out of the dark green 8" before the end on the last round outside the border squares, but I just pulled it out, and redid the last round in half-double crochet instead of double-crochet; which used enough less yarn for me to finish. Finished size is about 45" square, the pastels have been almost entirely wiped out of the mitten-and-hat stash, and I'm more than ready to move on to something else. Just about anything else!
The possibilities are--if not endless--certainly numerous. But whatever I cast on next, it's definitely going to be
smaller
.