And just when my interest in mittens was starting to flag, I have been presented with an intriguing new challenge- a large box full of (mostly) sport weight yarn.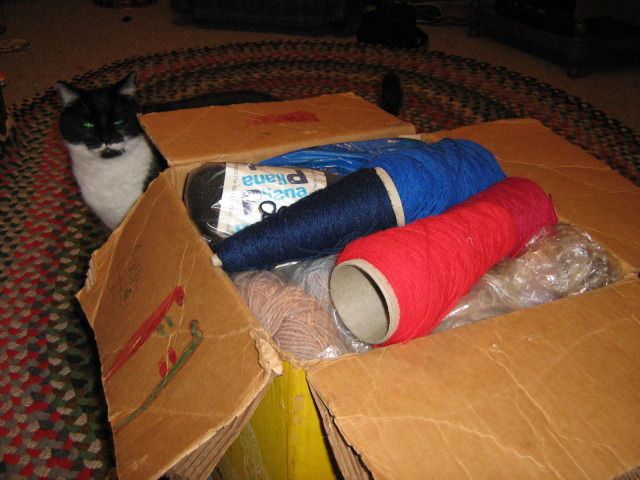 Large box of yarn. Cat included for scale.
There were three skeins of worsted and some odds and ends, plus a small bag of baby yarn, but by and large this is all sport weight, something I haven't knit a lot with. So. I could hold it double, but that seems quite unimaginative. Kid sweaters perhaps. Colorwork is a definite possibility. Perhaps some crocheted hats.
A whole new horizon of possibilities, ideas, new challenges, all in a box of yarn. This is what makes the whole free yarn thing so much fun for me- the challenge of finding the right projects for it. We'll just have to see what I come up with!