The next day we got a bit later a start than we would have liked, as we had to reclaim our laundry, which we'd dropped off the day before at a wash-and-fold cleaner.

When you're living out of a backpack for 18 days, laundry is a necessity.

JT made a solo run to fetch it back, and jogged back up the hill to our hotel with it in a most manly and heroic fashion, and then we hustled back down to the train station and took a train to Falmouth.
Falmouth was, yes, another pretty coastal town, and we liked it immediately.

It had the requisite candy-colored row houses (the candy in question is Necco wafers, for the curious).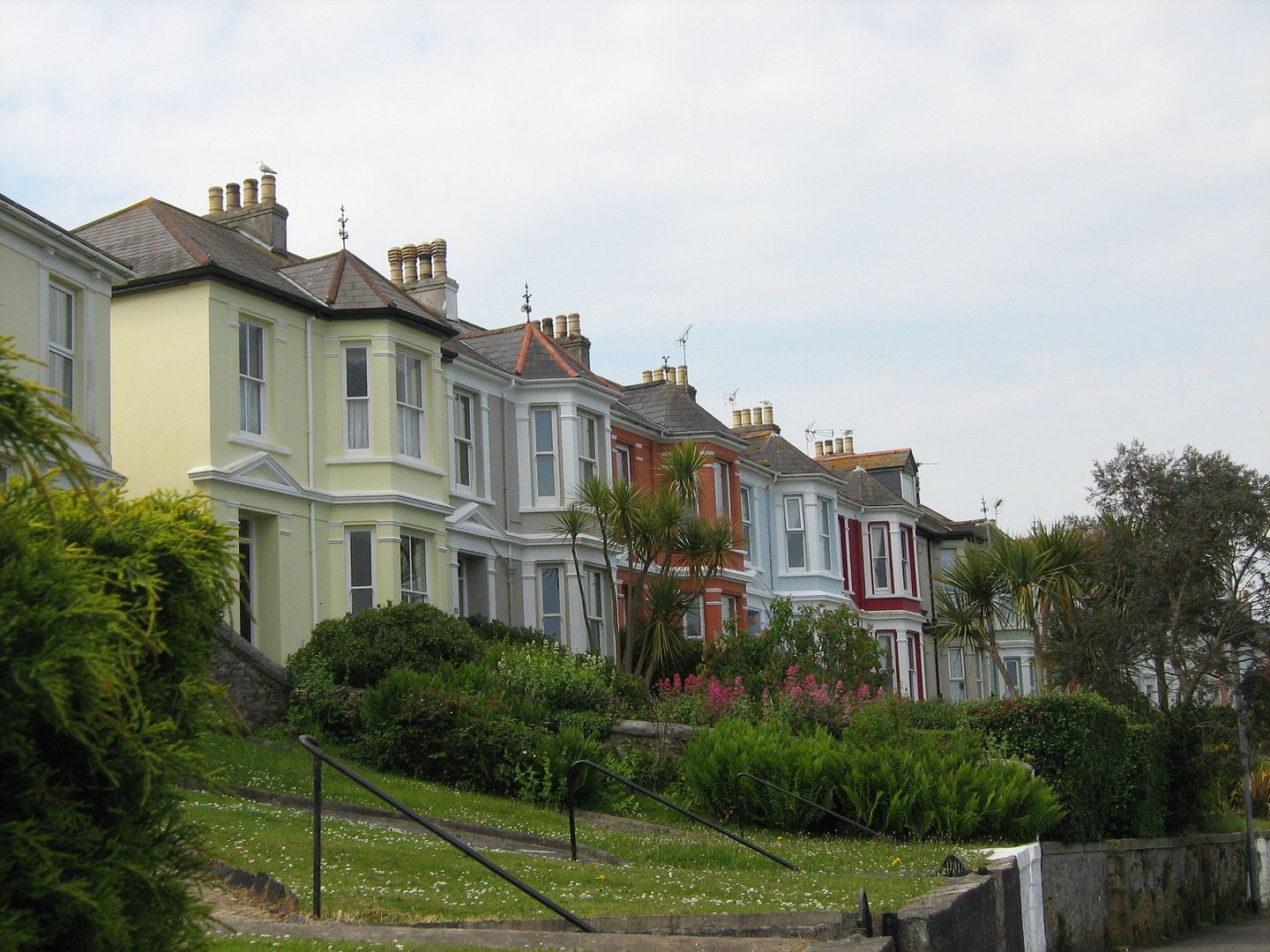 The downtown featured a rather odd monument which we thought looked rather as if a church had sunk into the ground until only a steeple was showing.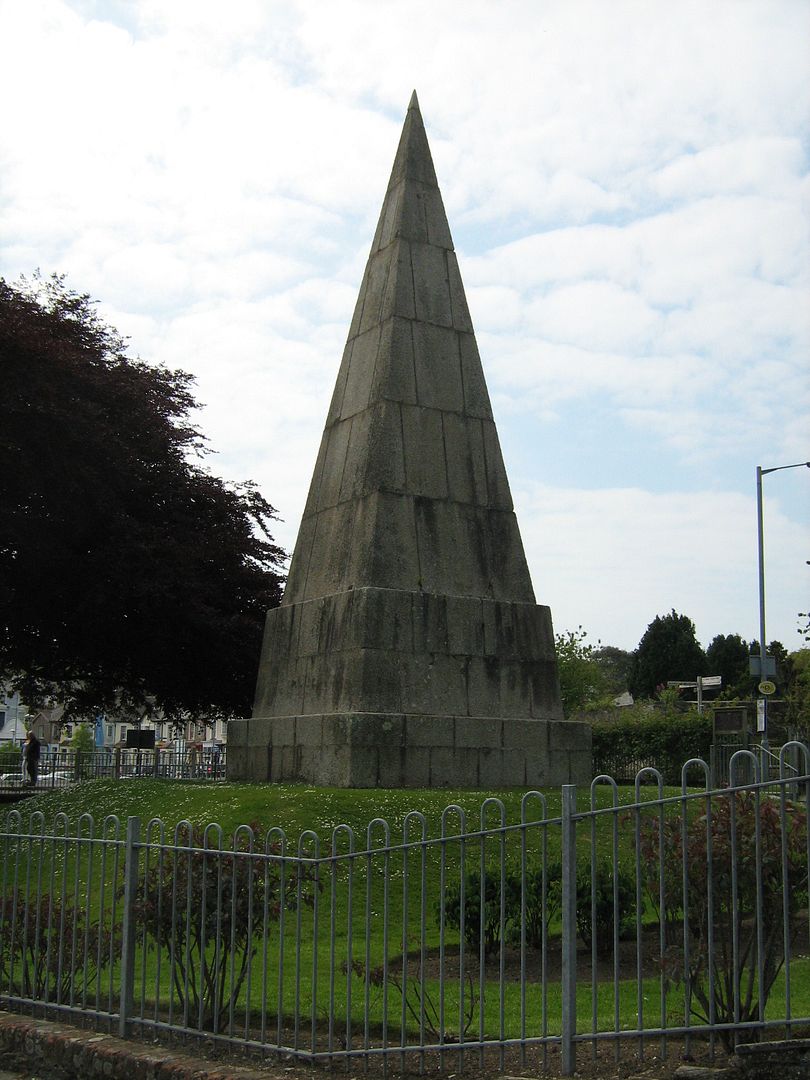 After the museum, we had a sandwich at a café with outdoor tables right outside the museum, and then set off to walk another section of the south coast path.

We joined the path just past Pendennis Castle, and walked past a coast guard station as we joined the path.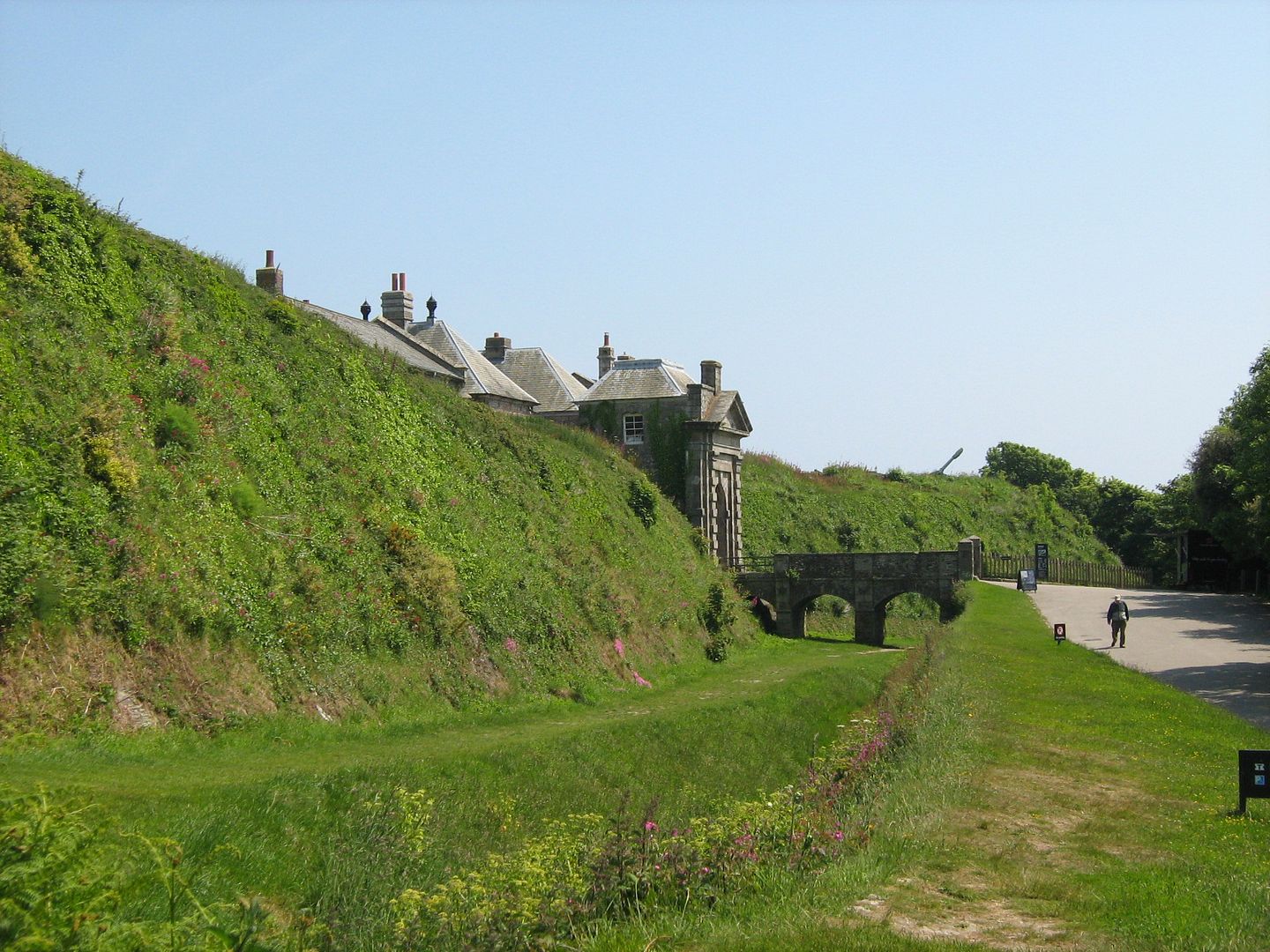 The path wound along the top of the cliff, dipping down to coves with tidy pretty beaches and then swooping upward again.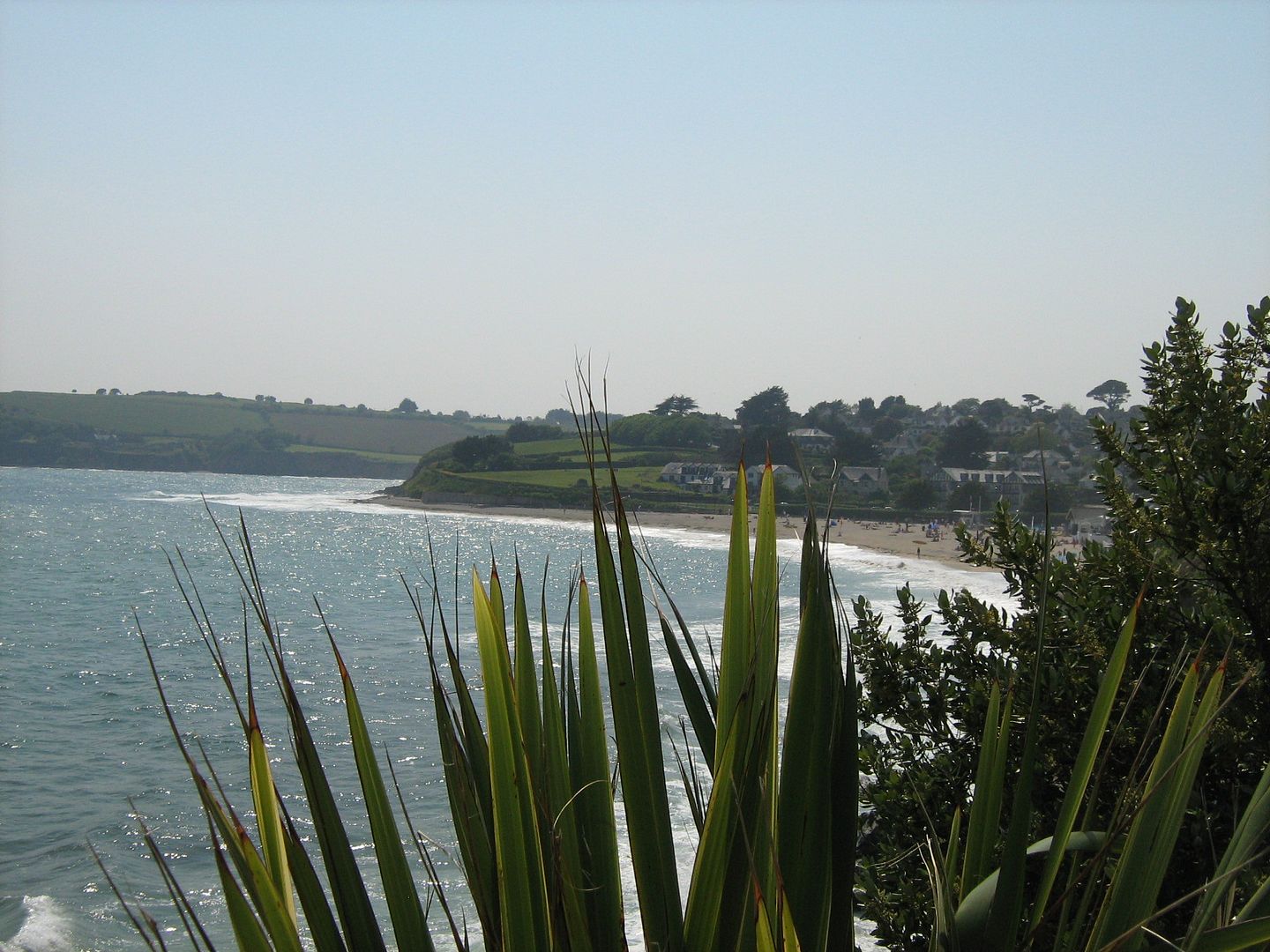 We walked for a good chunk of the afternoon and then turned inland looking for another route back.

But all paths lead to the coast, and we eventually walked another chunk of the coast path back, before cutting through Swanpool to return to Falmouth.

Why is it called Swanpool?

We found a clue: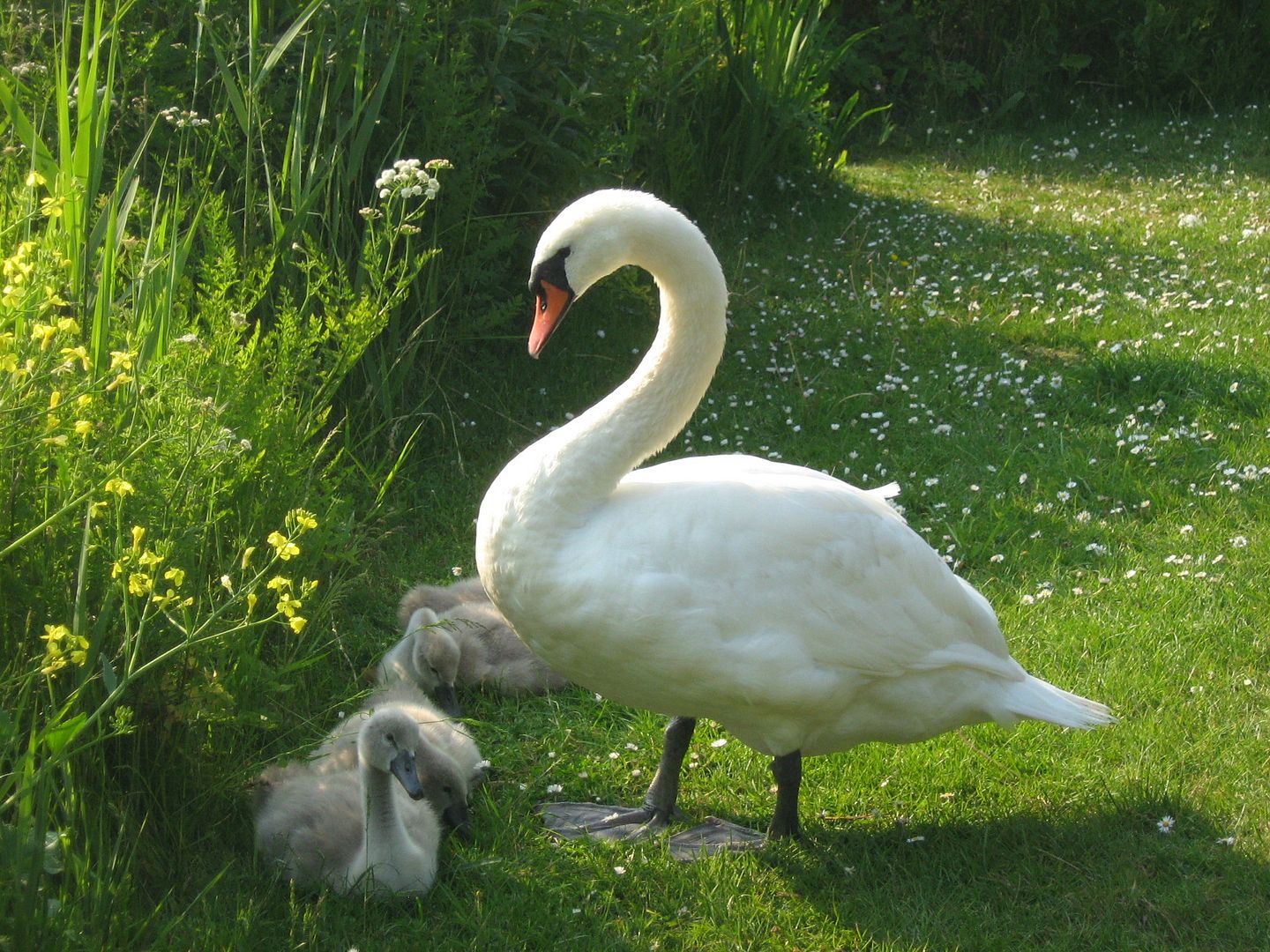 (The swans were apparently quite used to admiration- this was shot from about 6 feet away.)
Back in Falmou
th we had one of the best meals of the trip, at a Jamaican restaurant called Cribbs
.
Feeling restored by the food, we headed back to the train where we encountered a chatty young woman who told us all about her recent adoption and subsequent management by a cat.

(She seemed okay with it.)
And we returned to Truro for our last night in Cornwall.