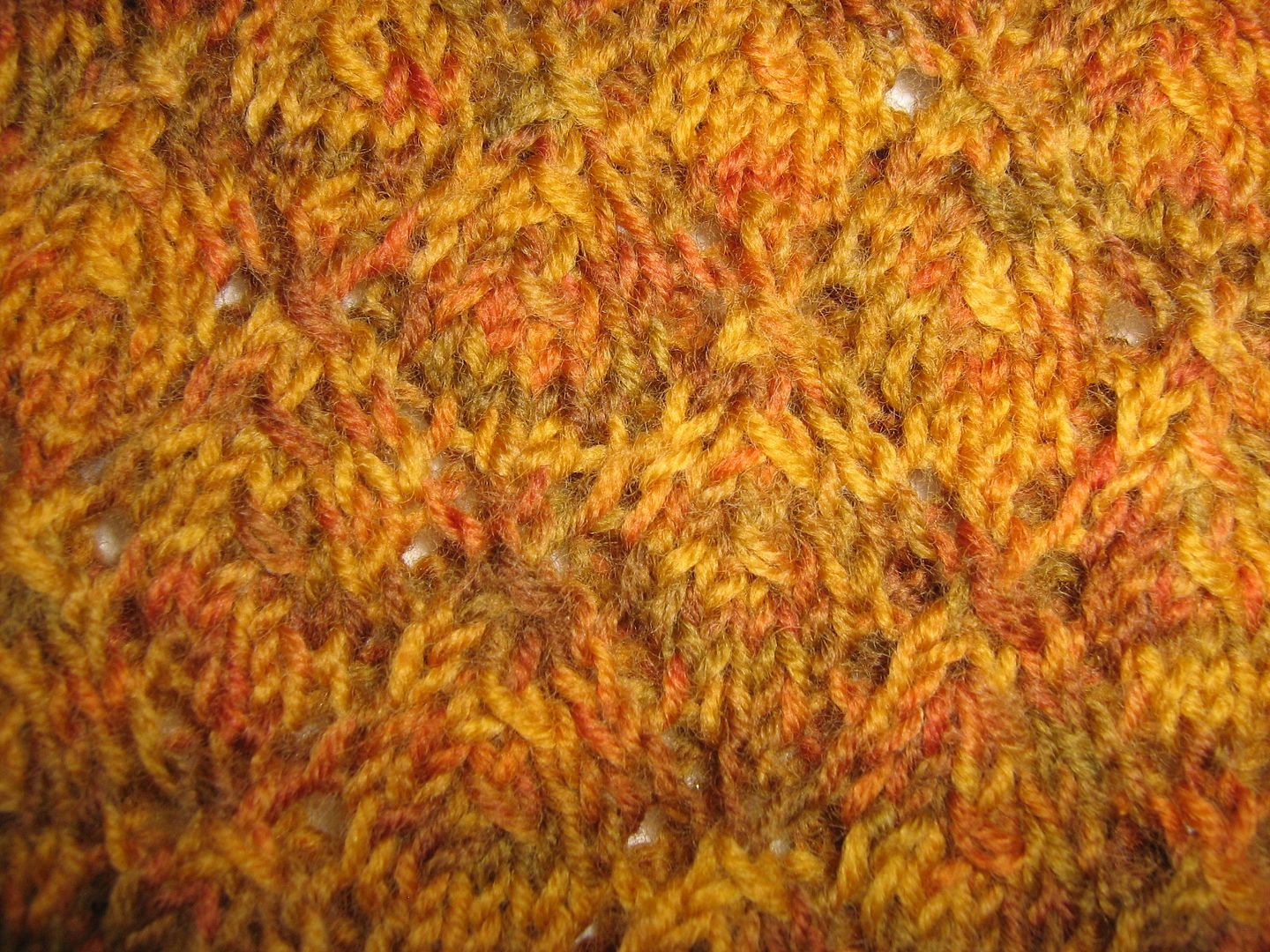 Harvest Leaves Cowl
And my go-to travel projects: socks. The red socks were on the downhill slope- I was mid-way through the second one when we left. So I took a rainbow skein of yarn for some plain socks:
And then we got back and there were a whole host of distractions- the basement flooded, I had a flat tire, my car had a close enounter with a suicidal deer, tax season is coming... not too surprising that I didn't get to start my sweater until last week:
And I couldn't go long without socks on the needles. I've cast on a pair of the
D'Artagnon socks
- not much to show for them yet, so no picture.
And then a friend asked if I'd knit her something out of her yarn for a shop sample. Well. Who could say no to yarn this beautiful?
After all that, the square I've promised to an afghan project should be trivially easy, right?
It's just possible I've fallen into the common knitter trap of vastly overestimating how much I can knit in any given amount of time. But hey. Sanity is overrated. Quality time with yarn...that can't be overrated. And if we get more snow this week (as is predicted), I'm going to need a nice pile of yarn to keep me going until spring finally stops lollygagging and puts in an appearance.