...would like to wish you a Happy Easter.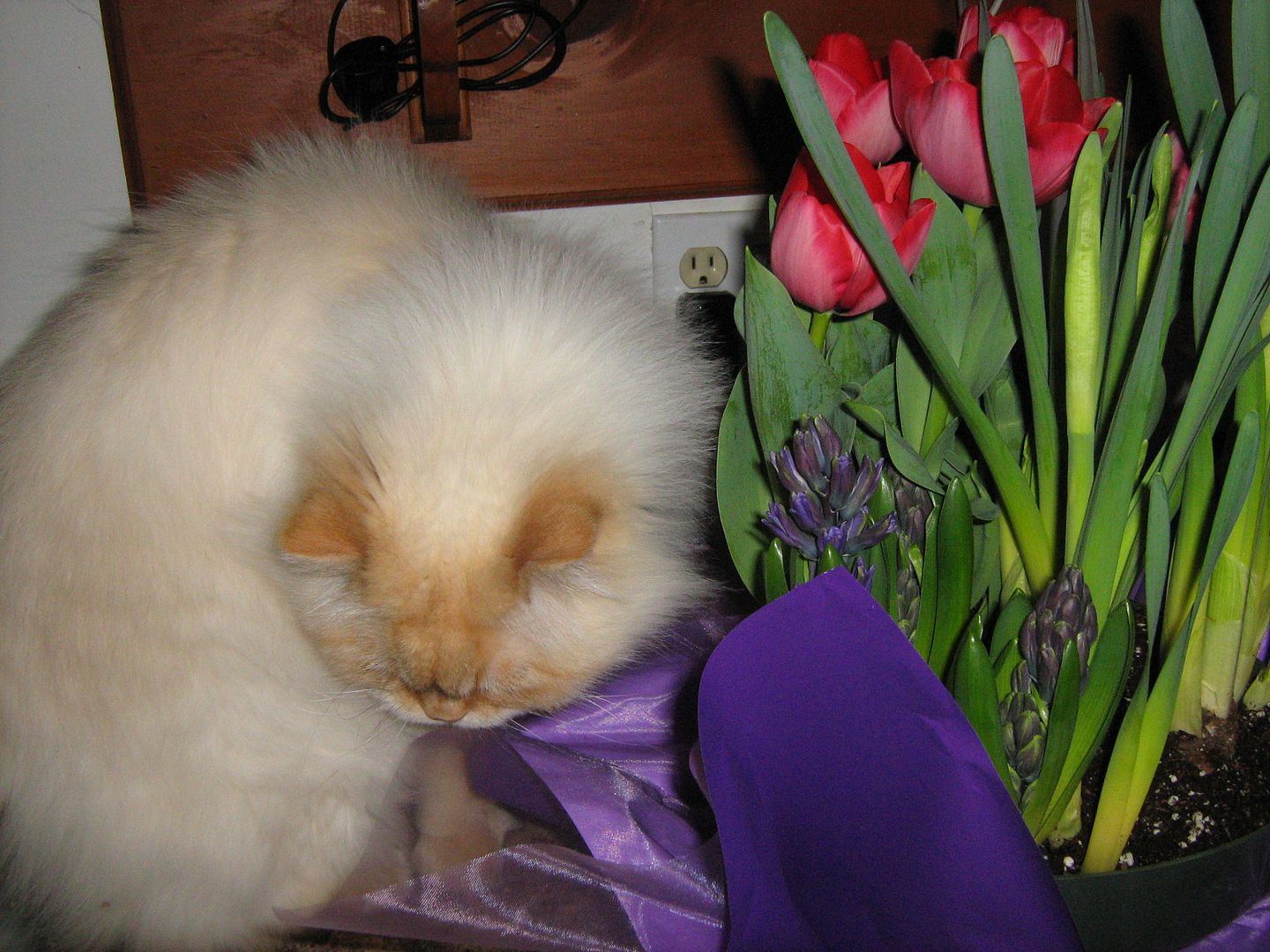 That would be me. Biscuit is too busy trying to eat the packaging the tulips came in.
Not to mention that he is a cat, and his only interest in holidays is that people might be around and doing Something Interesting. In this case, Something Interesting is cleaning. If my primary focus in life were to entertain the cat, I'd have a very clean house, because he is fascinated by it. As it is, I'll be lucky to have it tidy enough not to be overly embarrassing when my family arrives on Sunday. (Who can get their brain around cleaning when there's so much yarn in the world, I have to ask?)
In sock news, all non-conforming cables have had their attitudes ruthlessly adjusted. And the sock is finally progressing again in a non-retrograde direction.
And I still haven't taken a picture of the new yarn. Next time. Ciao, people. See you on the other side of the Easter egg.