June 21, 2014
We arrived in London to find out trademark sunny English weather waiting for us. I'd implemented the plan I tried last year- getting up early the week before to try and get closer to English time- and then slept well on the plane. It was a beautiful day for walking, and we set out to roam the city, admiring the parks and enjoying the architecture. One of the things we like best about London is the myriad of pocket parks scattered about the city.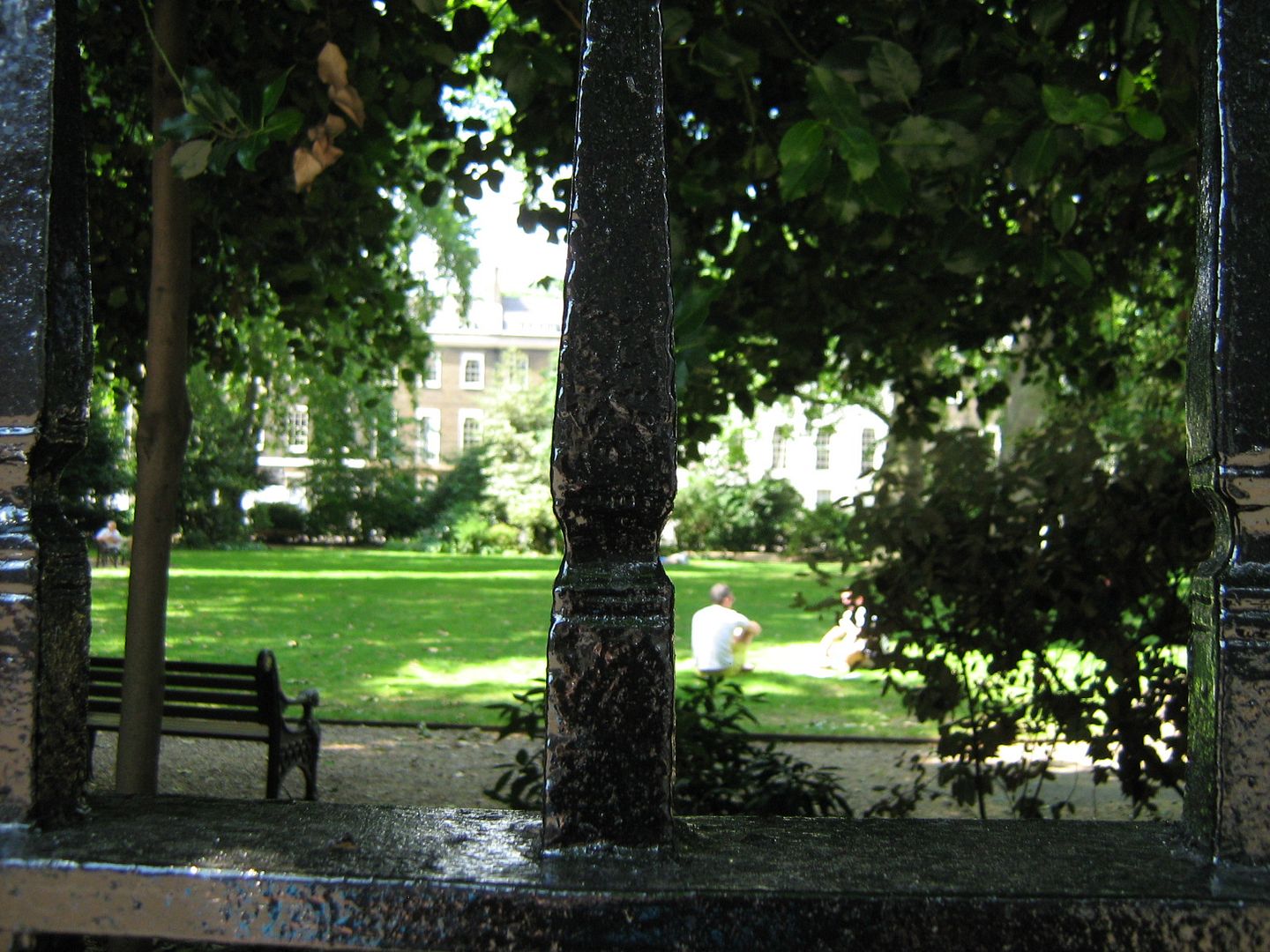 Bedford Square Garden
We stopped for lunch at the
Kerb Street Food Market
, around the corner from King's Cross. We'd tried to get to it before, but didn't have the right days. The food was excellent- I had a Vietnamese noodle dish (and an iced coffee- I didn't sleep
that
well on the plane!) and JT had a duck sandwich. Well worth a stop if you're in the area. It's held in Granary Square, where the low fountains were an irresistible draw for the toddler set. I couldn't blame them- it was warm enough I considered wading myself.
Thus refreshed, we moved on to the
Festival of Stuff
, held at the Institute of Making. An eclectic assortment of demonstrations were featured, ranging from turning on a spring driven lathe, blacksmithing, paper airplane design to three dimensional printing and novel materials like textiles woven from carbon nano-fibers. Interesting and very cool.
From there, we headed over to see
the British Museum's Viking exhibit
. This was in its last weekend, so we had prudently bought tickets online in advance. It was fabulous! The Vikings had an amazing trade network spanning four continents. The exhibition showed a vast collection of artifacts and the remnants of a quite enormous Viking longboat. No photos from the exhibition (so check out the link) but the Museum itself is as striking as ever.
The Great Court, British Museum
After the exhibit we wandered some more, finding this rather extraordinary piece of public art. At least we assume that it's art. Possibly the aliens dropped by and left it.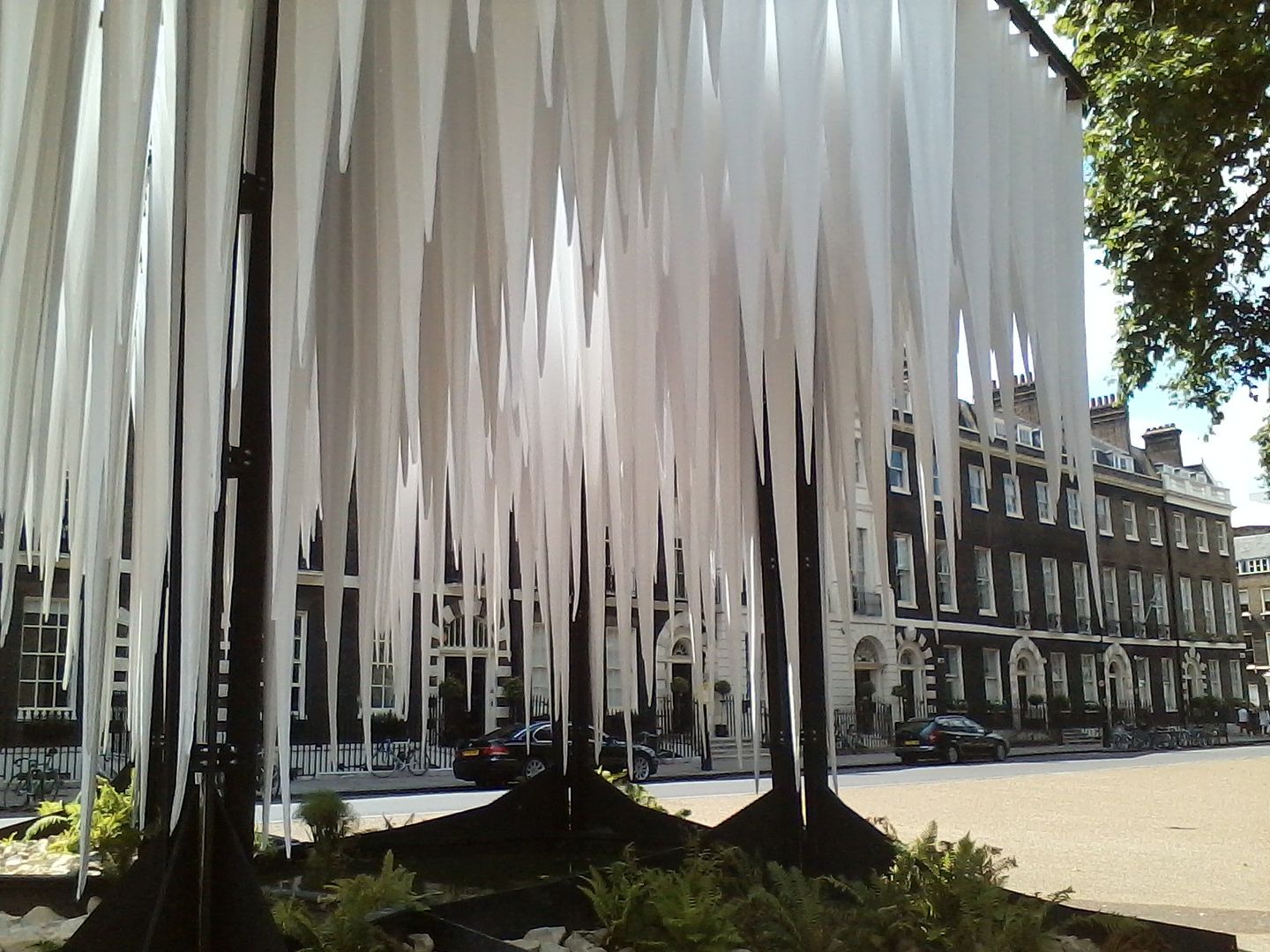 It's not obvious from the photo, but the white cones are fabric, and water drips down from the upper structure, landing in a pool at the base, and the cones sway gently in the breeze.
Not that there was a connection, but shortly after this we hopped a train to Peterborough, and met up there with friends who fed us a lovely dinner and kept us up late talking. It was a splendid ending for a delightful first day of our vacation.