According to the calendar, spring is here. According to me...well, it's dragging its feet getting here. While much of the snow has melted, the grass is still brown, and there are still snow-bank remnants suppressing the crocuses. And this afternoon at lunch my husband looked out the window of the restaurant and said, "It's snowing."
"No," I replied firmly. "I disbelieve. I'm done with snow." Apparently firmness was all that was required. There were no snowflakes to be seen when when we finished lunch. It was still cold enough that I wore my mittens, but I was heartened to see my first crocus in a flowerbed almost ready to bloom.
We were out in western MA to visit with in-laws, so naturally I took knitting. I'm doing finish work on the vest- finally cast off the 344 stitches of the bottom edging and am knitting the second sleeve edging. After that, a zillion miles of i-cord edging and it will at last be done.
It's a little unwieldy though, so I got more done on the socks today. Here they are: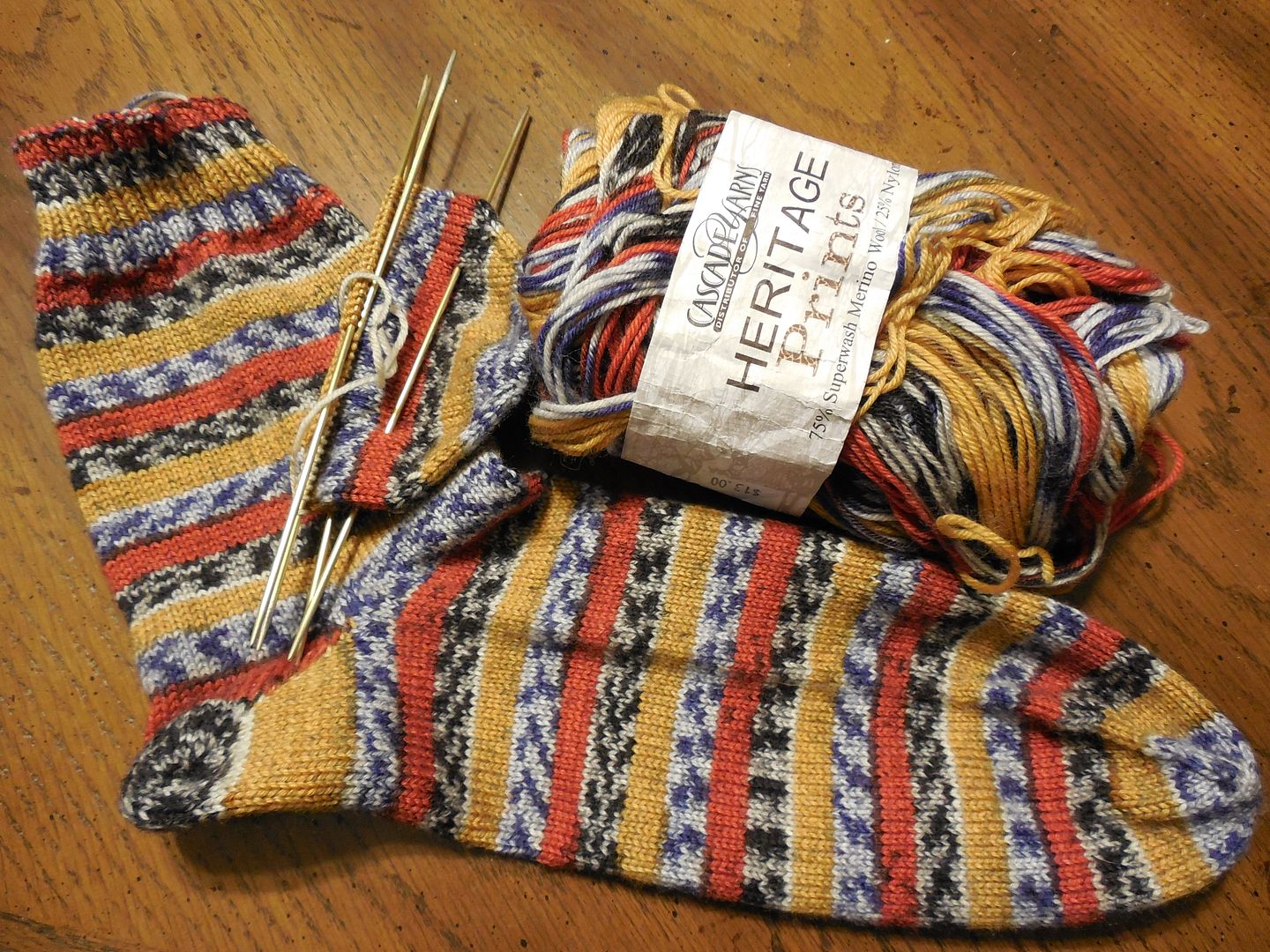 Nice warm colors for a spring that mostly hasn't been. I was also amused to note that the color of these socks- which I started on the Dallas trip- are surprisingly close to the colors in the pretties I brought home with me.
Clearly I had leaves on the brain, don't you think?
This week isn't expected to be a whole lot warmer than the last one, but the days are longer, the cats had some time on the sun porch over the weekend, and I know that however hard winter tries to cling, it's doomed. I just wish it would doom a little faster!