Sunday we were up early and on a bus to Newgrange and Tara. We took at tour run by an archeologist, which was quite good. I hadn't registered before the tour that both sites are on the banks of the Boyne River, site of the fateful battle when William defeated James II in 1690. It's considered the turning point that led to Protestant rule of Catholic Ireland- I've heard the Boyne referenced in songs.
Seen in person, it was amazingly peaceful and bucolic, in vivid contrast to its long history.
We crossed the Boyne on a pedestrian bridge and then were taken in small shuttle buses up to Newgrange.
Newgrange was impressively large and older than Stonehenge, though our guide told us that it was rather unlikely that the original frontage had this appearance, as it had been heavily 'reconstructed' without much basis. What was most noticeable was just how speculative most of the information was. We really know very little about the way that Neolothic monuments were used in daily life. Still it was an impressive piece of civil engineering. And to look at the carvings and realize that these were carved 4500 to 5000 years ago- just amazing.
From there we went to Tara. Our tour guide took us to see a local bookshop owner who showed us aerial slides of the site and told us some of its history. The emphasis there was less on the neolitic and more on its relationship to the kings of Ireland and more recent history- for values of more recent that were mainly in the 1st millenium AD! The morning mist had lifted by then, and we climbed Tara in glorious sunshine.
The various ridges and ditches of the hill were fascinating if enigmatic.
Everywhere we went, there were wildflowers in profusion. Even the trees that bordered the fields were covered in blossoms. Entirely lovely.
On our return, we went up to Kilmainham Gaol but found that the tours were booked for the day so we booked tickets for the next day and strolled - out to Phoenix park-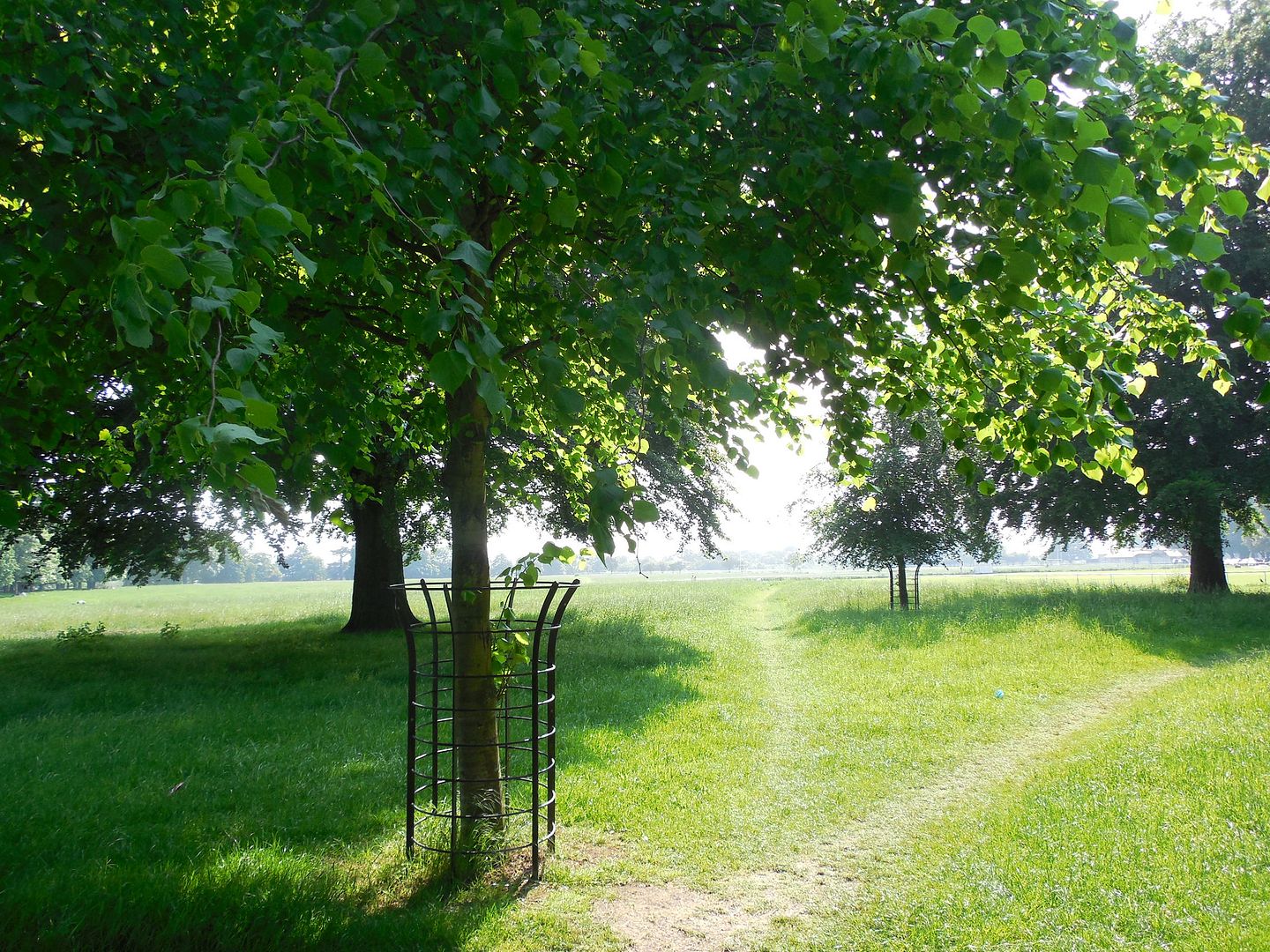 -and back to the downtown.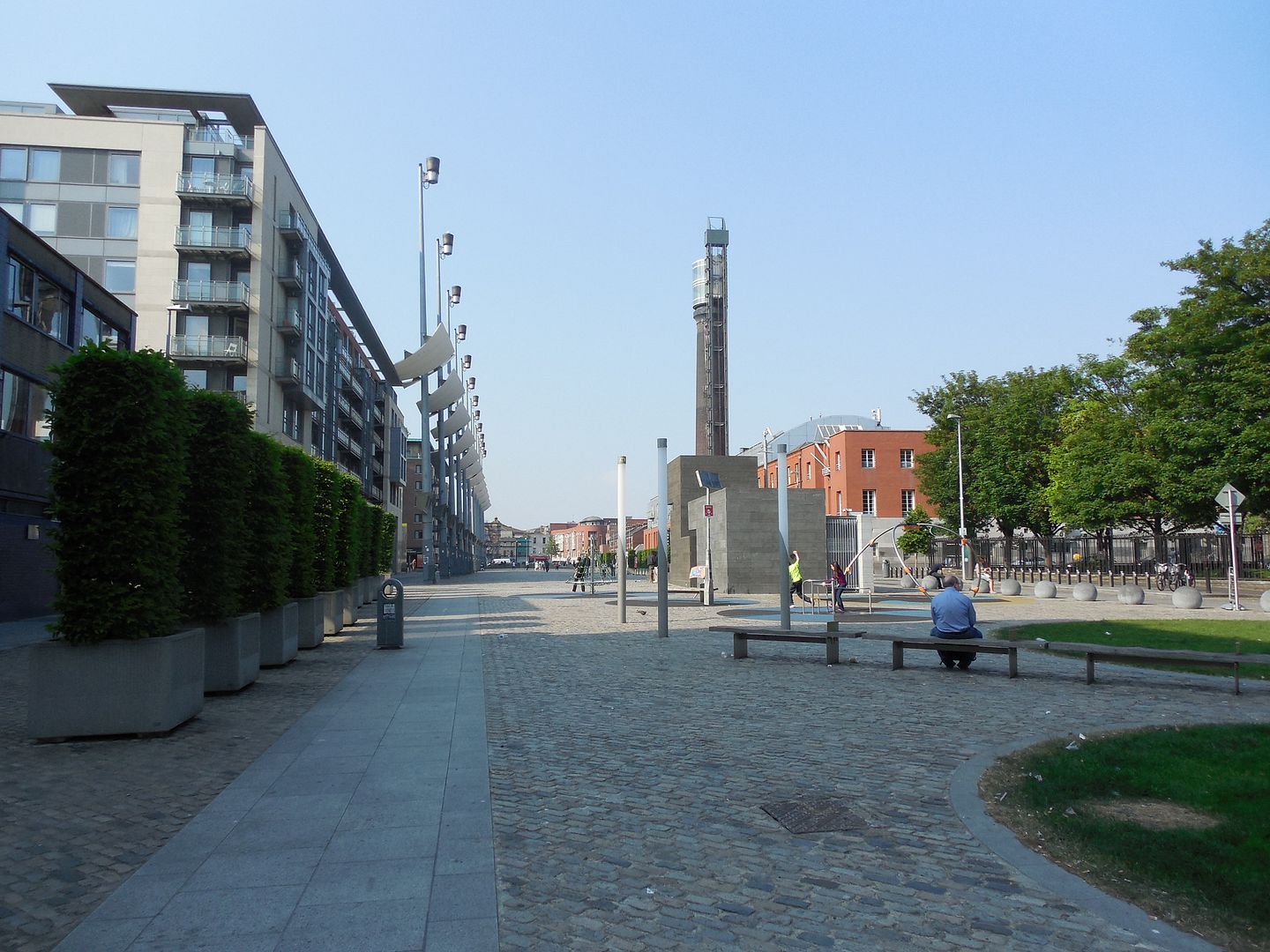 We found a pub we'd walked by the day before which advertised traditional music and stopped in for dinner and to listen. They served some really excellent fish and chips, and the musicians were good. We eventually returned to our hotel stuffed and happy, with our minds and ears full of lively tunes.