We set out a little later than planned on account of jetlag, after I had enjoyed a continental breakfast at the hotel, and a close examination by the hostess on what I thought of Mr. Trump's prospects in the American election. (My return inquiry on her feelings on Brexit did not elict a firm opinion.)
Our first stop was at Trinity College, where we were given a tour by a young student who had just finished a music and maths degree, and hoped to fund a masters in music. One of the first things he explained to us was Trinity's full (and lengthy) official name.
The college is very handsome - though none of the original 1500s architecture, nor any of the monastery that preceded it survived- and they were considerate enough to tuck their few unfortunate modern buildings where they wouldn't spoil the look of the main courtyards. (The guide advised us that one such building had won an award...sponsored by a concrete company.)
The tour ended with the library, which was spectacular, and the Book of Kells which was even more so.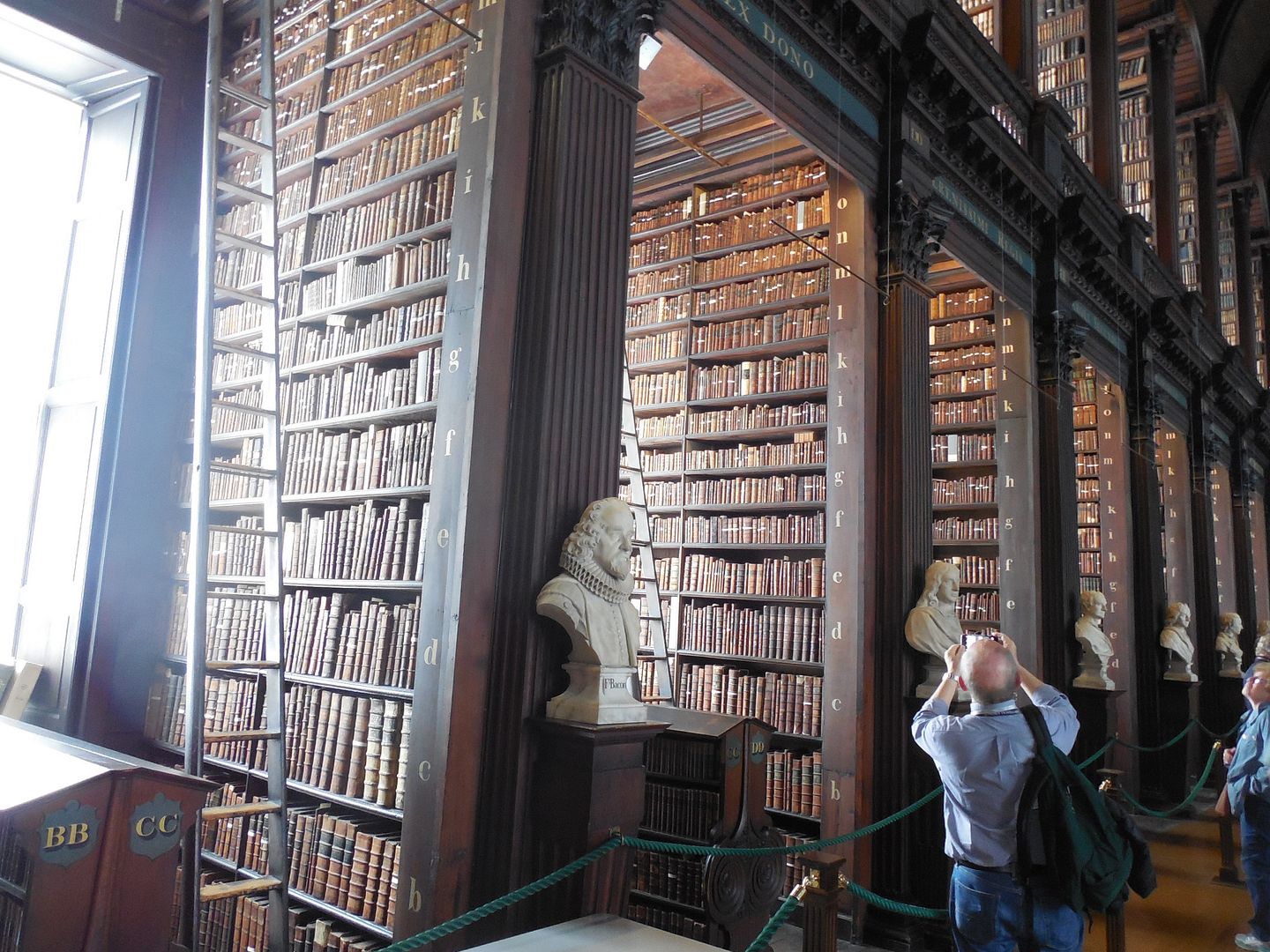 The thing that surprised me the most about the Book of Kells, was the size. It's quite small. And many of the gorgeous intricate works of art on its pages are so tiny, I can't imagine how it was done without magnifying glasses.
After the tour we found some lunch and then walked, in between seeing the National
Archaeology
Museum which has a beautiful building and a really amazing collection of prehistoric artifacts-
-and the National Library, which featured exhibitions on the 1916 uprising (along with everyone else, this being the centenary year) and an exhibition on Yeats. Also in a gorgeous building: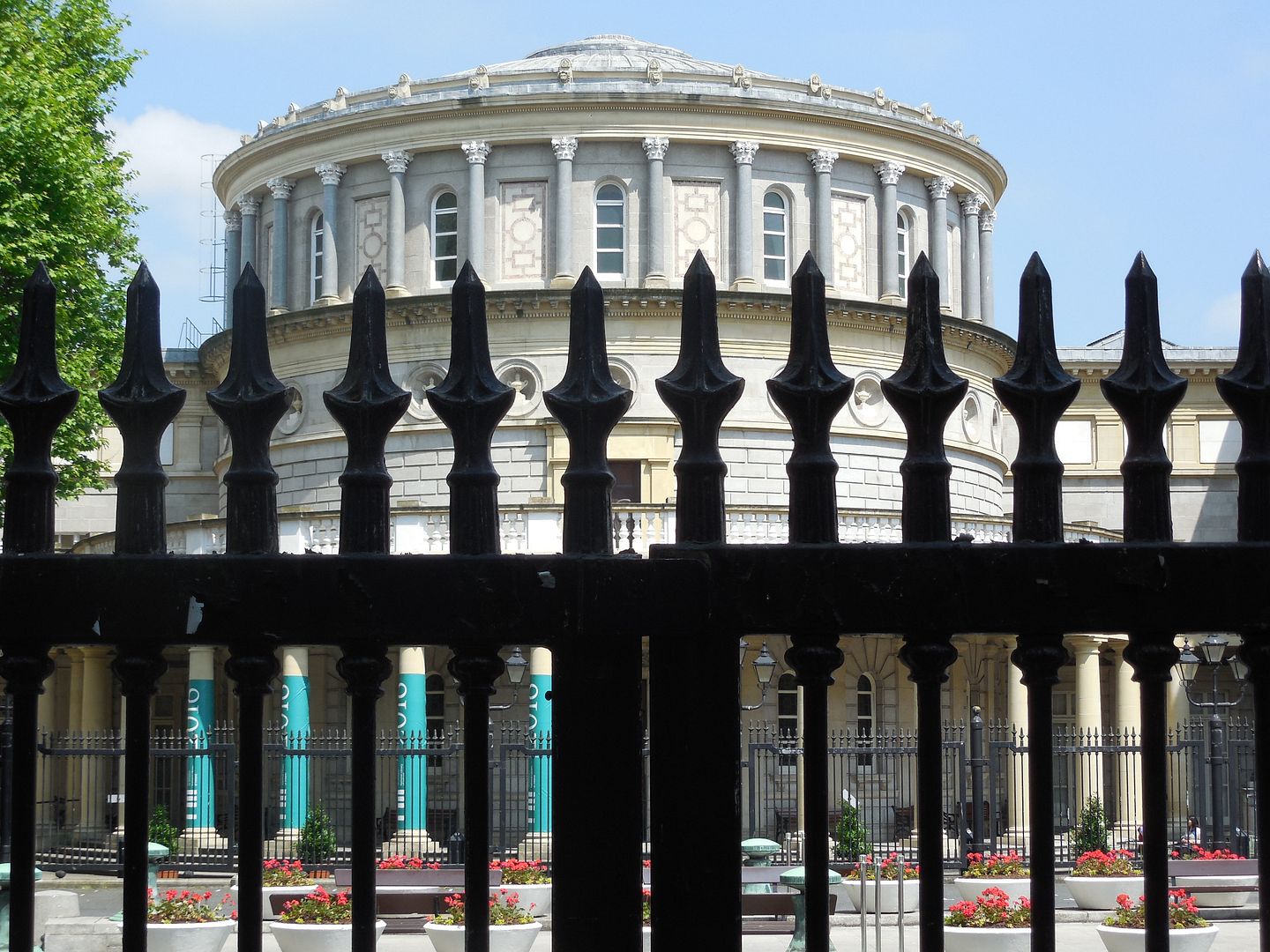 After dinner we wandered over to the north side, stopping to admire the Beckett bridge, which is designed to look like a harp lying on its side-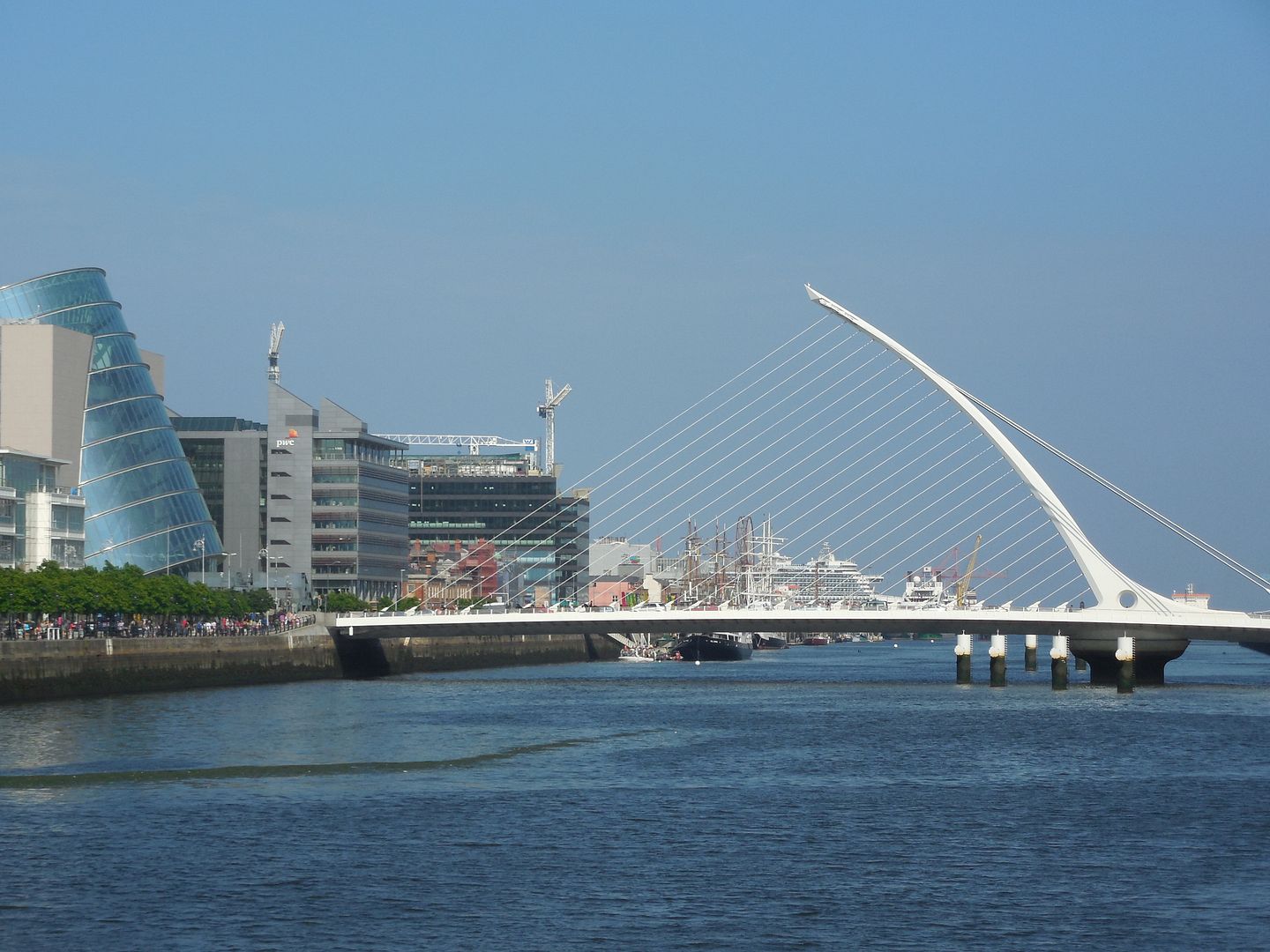 -and after walking around had a rather upscale but delicious dinner in a converted church, and then stopped at a pub to hear some music and watch Irish dancers.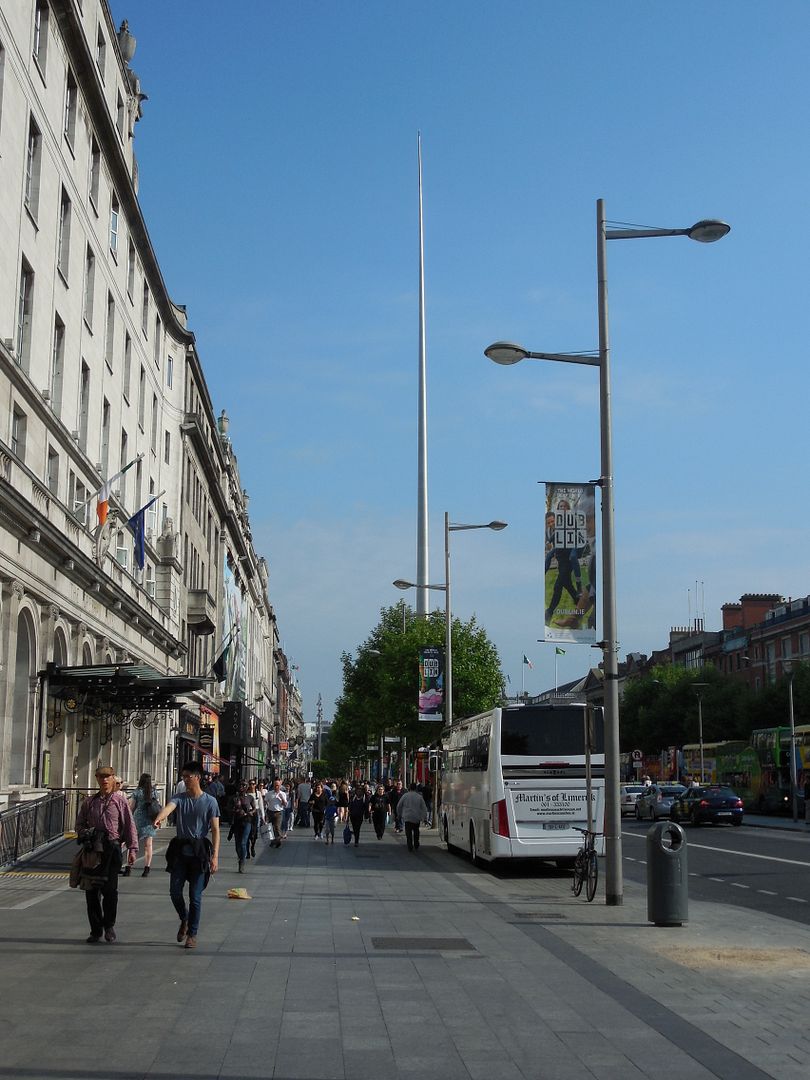 The slideshow: