This morning I got up to a dusting of snow, the first of the season. Well. Actually I got up at a quarter of 4 AM and drank a couple liters of laxative. Having incautiously turned 50 this year, I was due to go in for my first colonoscopy this morning. The snow was just the secret toy surprise of an already ...ahem ...shitty ...morning. (Sorry, there's just no other word. The procedure went fine, and I now have ten years to hope they come up with a better tasting prep solution for next time. Blegh.) While I'd heard plenty about the prep and procedure in advance, the one part they failed to mention was the effect of swallowing two liters of chilled liquid when you're already feeling cold. Brr. It took me ages to get warm after that. Before you ask- room temperature wasn't an option. It tasted disgusting enough cold.
However! To take my mind off other things yesterday (those being the meals I wasn't eating), I put on an audiobook and finished off the latest pair of mittens that fell out of my knitting bag, and a pair of socks. See:
One pair of mittens in a four-year-old size. Cute.
Speaking of cute: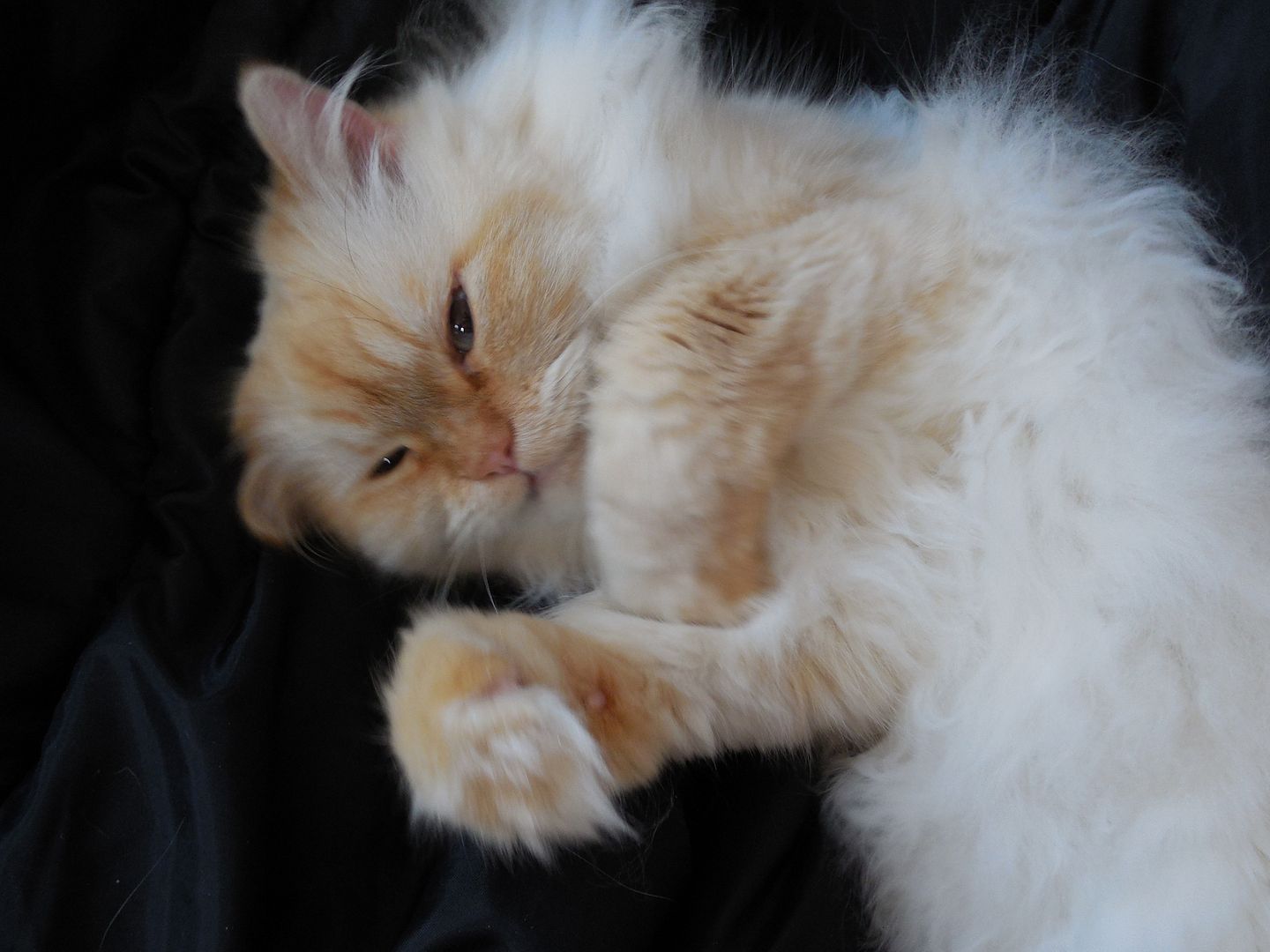 Biscuit says hi. He was cuddling up this morning while I was trying to recover from icicledom.
The socks were a good deal more work- I'd poked along through the first one and cast on the second a little over a week ago. In between there was a long weekend with a house party and lots of board games and socializing, so I made it to the start of the heel over the weekend. From the heel turn to the cuff was this weekend. Pattern is more or less the
Seeded Rib sock from Charlene Schurch
. These are for me, and with the chilly weather, I'm pleased to have them done!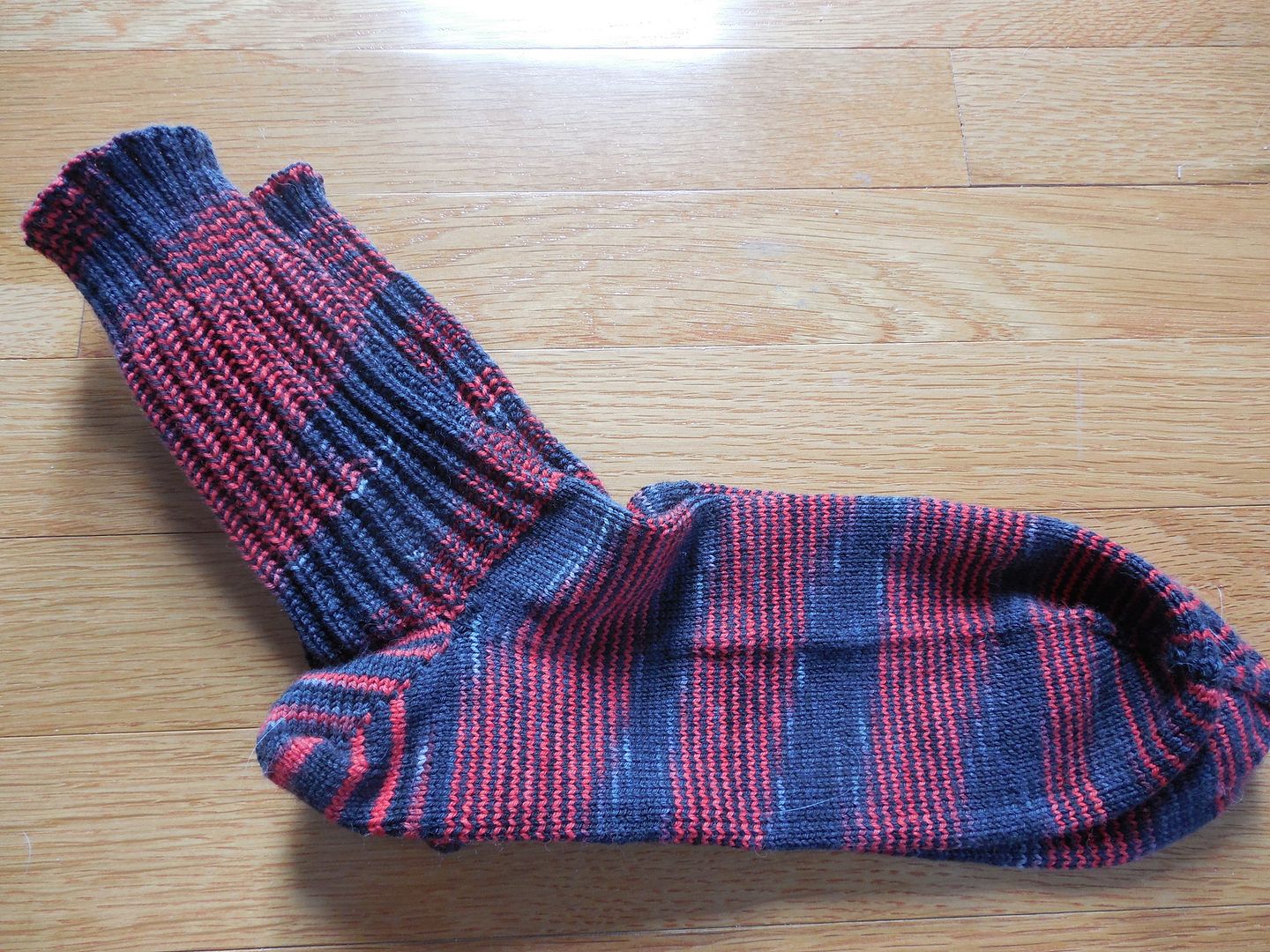 And of course the very next thing to do was cast on another pair of socks! Self patterning, because, fun, and it's good for a traveling project.
Next up- finish that danged sweater! And also, Super-Secret Holiday Knitting. Shhh...