Shortly after my last post, I had an inspiration. It involved Christmas, and since the recipient isn't a blog reader: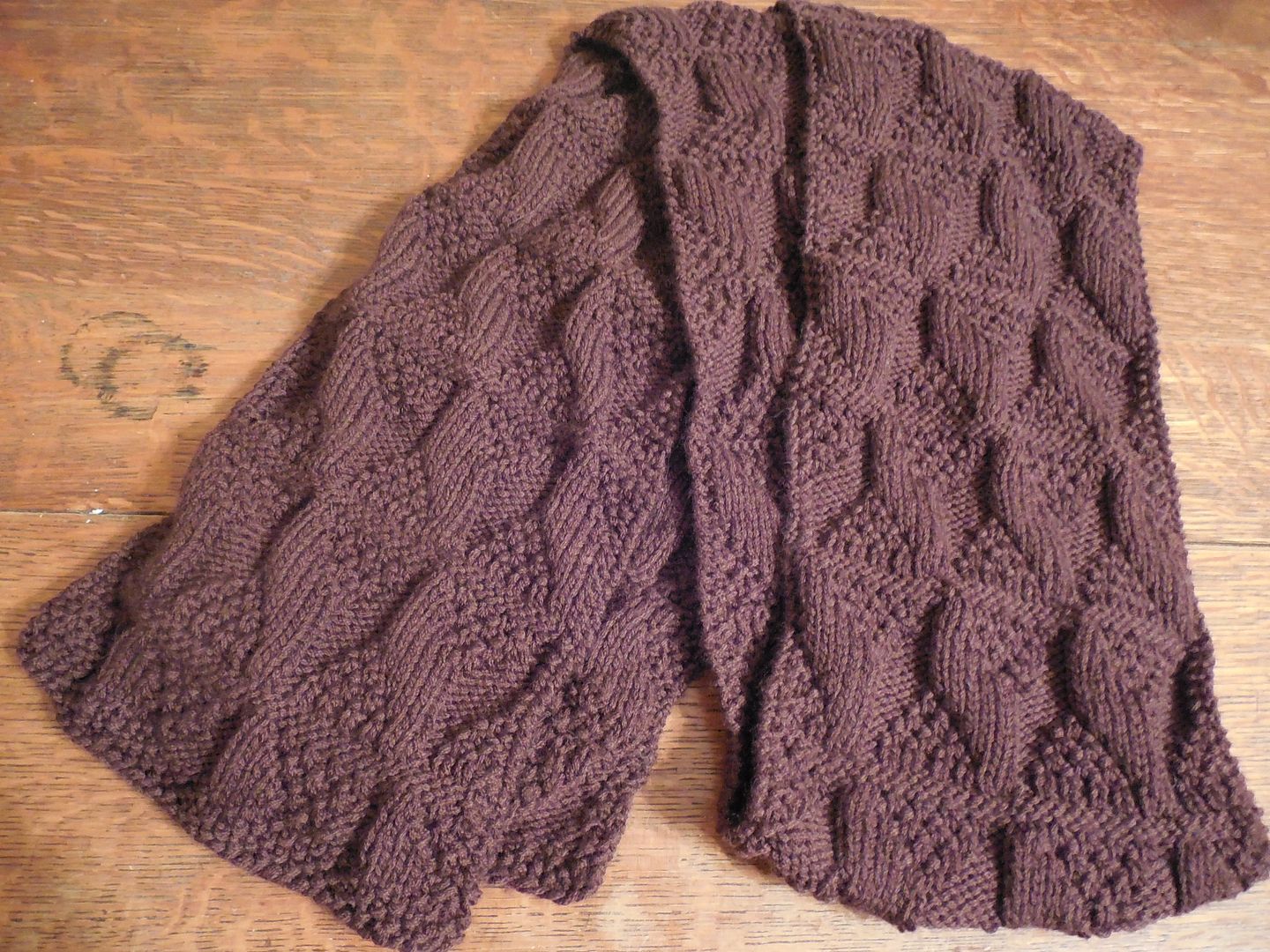 The pattern is the
Asherton reversible scarf
, and the yarn is some lovely squishy wool I've been saving for a sweater (but I have way more than is strictly required, so the scarf won't jeopardize that plan).
The sweater for myself has been blithely pushed aside in favor of holiday knits.
And the travel sock, though neglected, has made a bit of progress: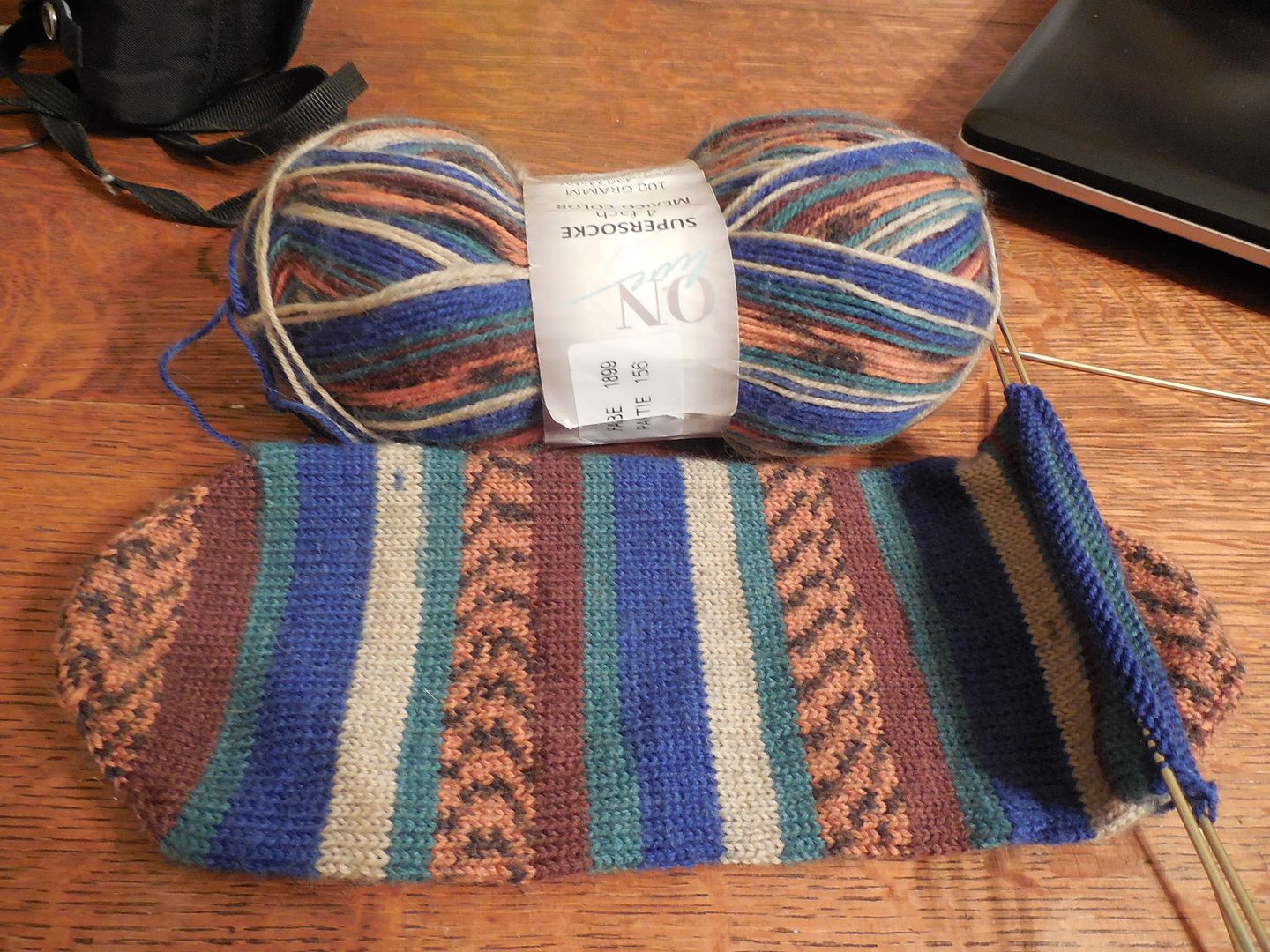 I'm just past the heel on the first sock.
And now I must get back to my various projects and plans. Christmas is only (eep!) a bit over two weeks away!