After starting the year thinking that if I would just be monogamous and finish up the sleeves on my sweater I could have it done in no time...yeah. Haven't touched it. Instead I finished the hat that I started in December, ran out of yarn halfway through, decided that with the design as I had it, there was no way to finish it without it looking lame. So I ripped a bunch of it back and rethought the design until I had something less lame.
That's three partial balls of yarn completely used up plus part of a fourth. Two of them finished the round with only a couple of inches left. Using all the yarn is so gratifying.
And I also knit another baby sweater, even smaller than the last one. It didn't use all the yarn but was still cute.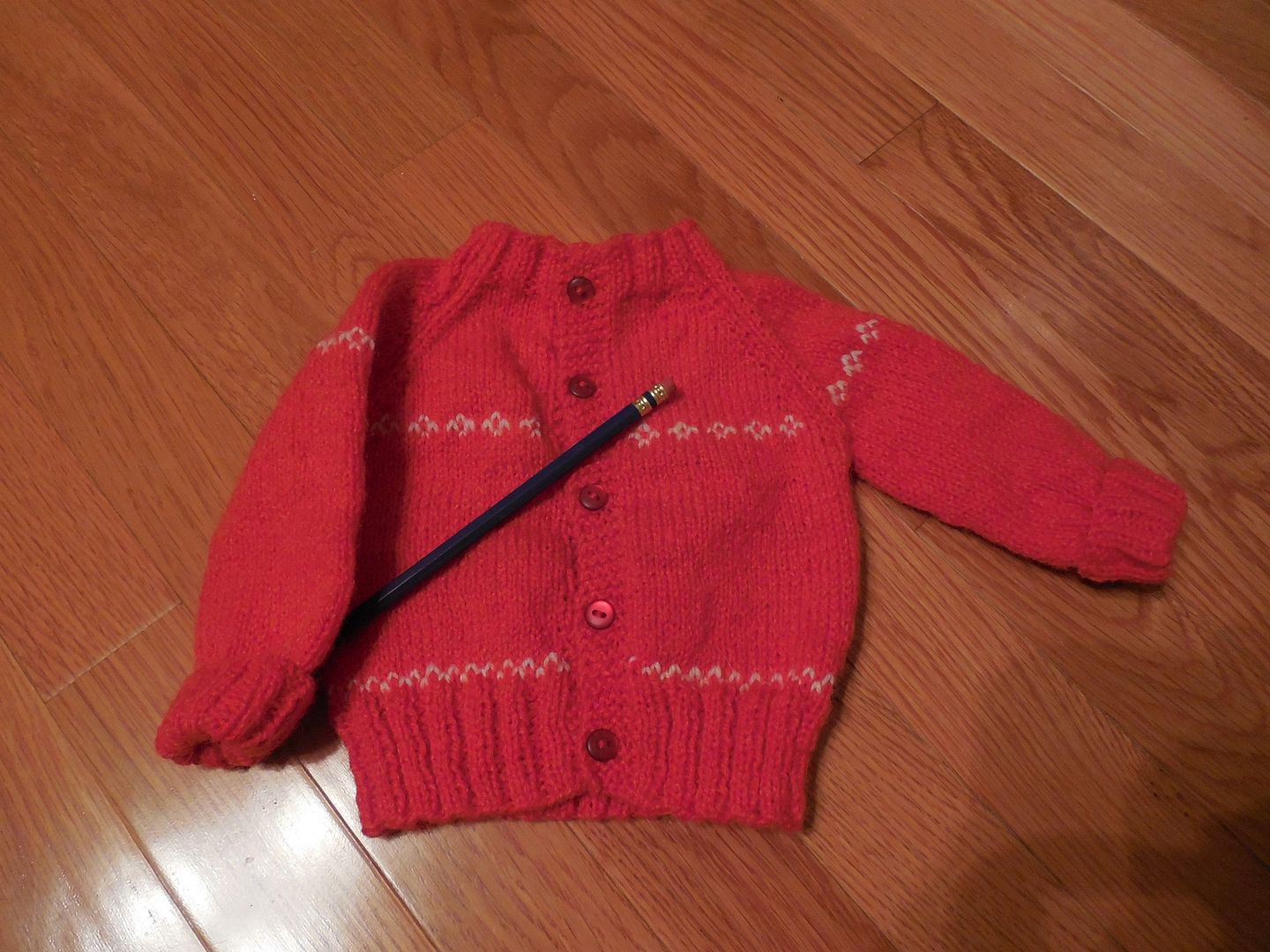 Pencil included for scale.
And then there's the scarf that I haven't photographed yet, and I'm past the heel turn on the current socks. But my poor lonely sweater needs love, so I mean to give it some. Real Soon Now.