So, is all that walking making your feet tired? Me too. Let's put them up for a moment and I'll introduce you to FO#45: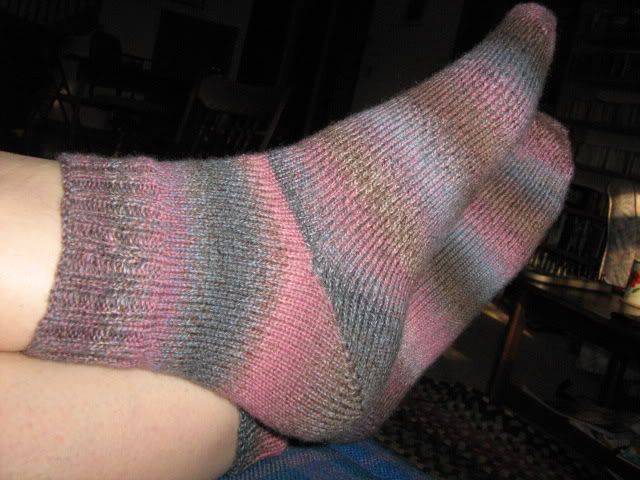 These are another pair of nice warm hiking socks in Patons Kroy FX. I started them on the trip and finished them today, while my adorable husband was cooking (in a very manly fashion):
Tonight was pork in an improvised German cream and paprika sauce with egg noodles. Yum.
The socks only took this long because I had to make up with the Fair Isle hat, which I also finished today:
I think my color choices could have been better, but there wasn't a whole lot that I could do about the gray, except using less of it. And part of the point is to use the stuff up.
This was experimental in several ways- first the i-cord cast on, which I hadn't tried before. I like that and thought it worked well. Then the top construction. While I think the four point construction is better than just sewing across the top (another hat construction I've seen around), I think I really prefer to decrease down to a rounded top. Though I have certainly seen goofier-looking hats on the ski slopes. And then I finished with a three-needle bind-off, which I have tried before and not liked, but I think it worked fine for this.
I also had to make a deal with my model--if I posted a photo of him, he got to take one of me. So here are the two modeled shots: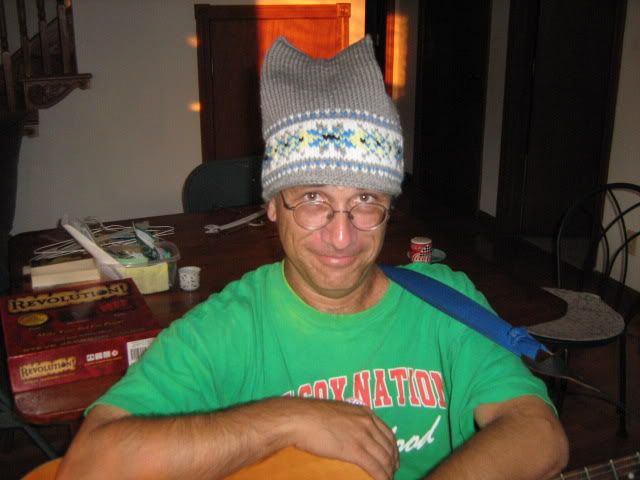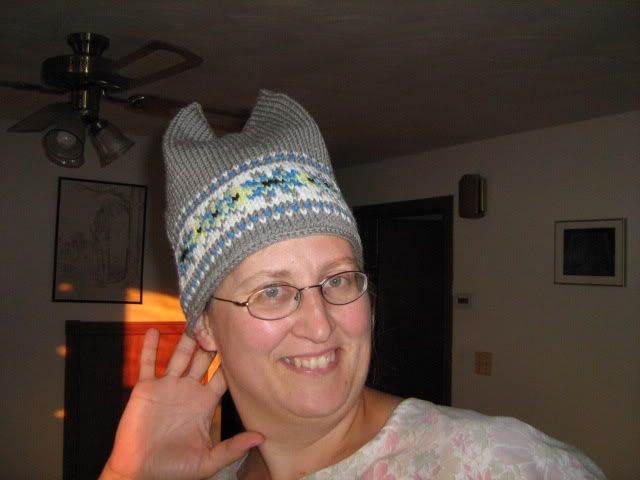 And now, we return back across the ocean to resume our travels!