Saturday, September 3, 2011
Day Nine: From the White Cliffs to Cathedral the Third
Day Ten: Pilgrimage
Monday May 30
Our last day was spent in a last walk around London, idling through favorite places and doing our now-traditional shopping. We admired the handsome buildings: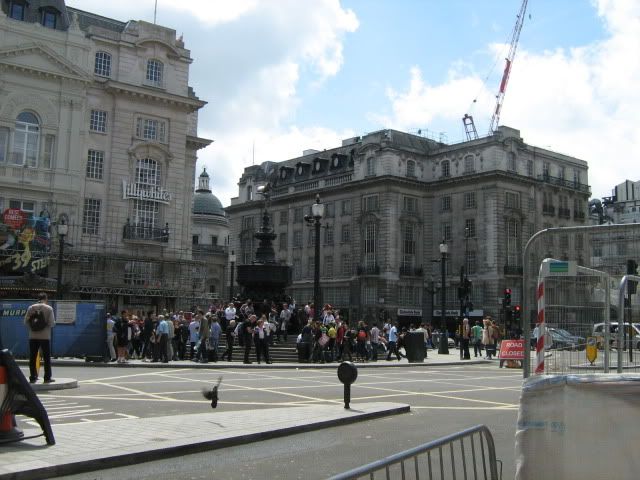 We stopped by the British Museum and admired once again the lovely atrium.
We found a doughnut shop in , another American transplant, across from Picadilly Circus: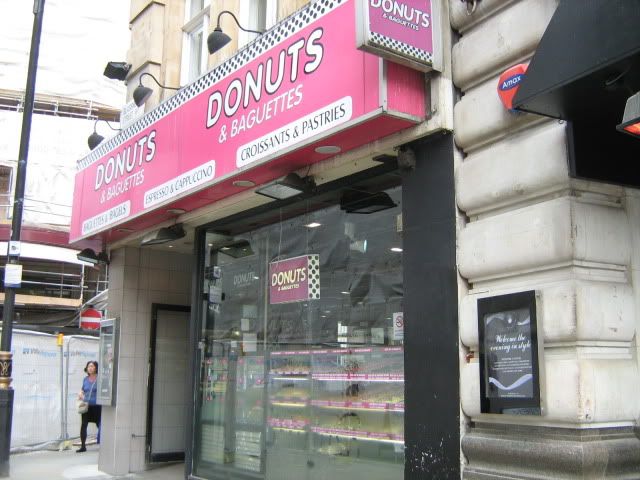 We stopped at our favorite London bookstore,
Hatchards
, and visited the
Neal's Yard Dairy
for artisanal English cheeses. And took a final turn through the park.
Yet another awesome vacation. We keep finding new things we want to see in England and have such a wonderful time that we keep going back. I can't wait for the next time.