June 28, 2014
The next day was our only full day in Glasgow. We took the subway up to the river Kelvin and walked around. For the other geeks out there, yes, this is the river that gave its name to
William Thompson, 1st Baron Kelvin
, who defined the absolute temperature scale and also did valuable work on data transmission rates and engineering stresses in the transatlantic cable.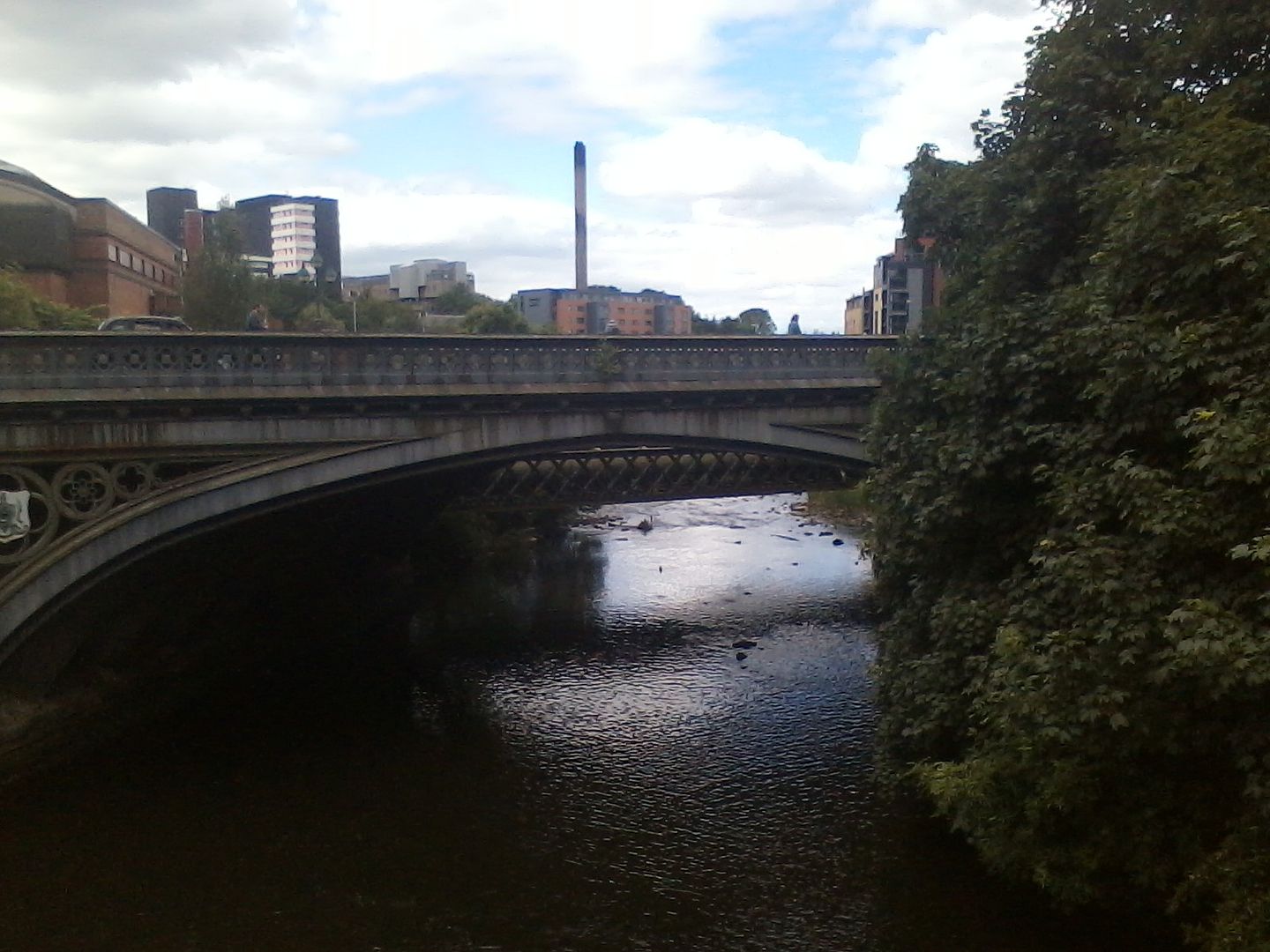 We walked until the
Kelvingrove Museum
opened. It's another beautiful building, and as we came in, we heard the end of a concert being played on their great pipe organ.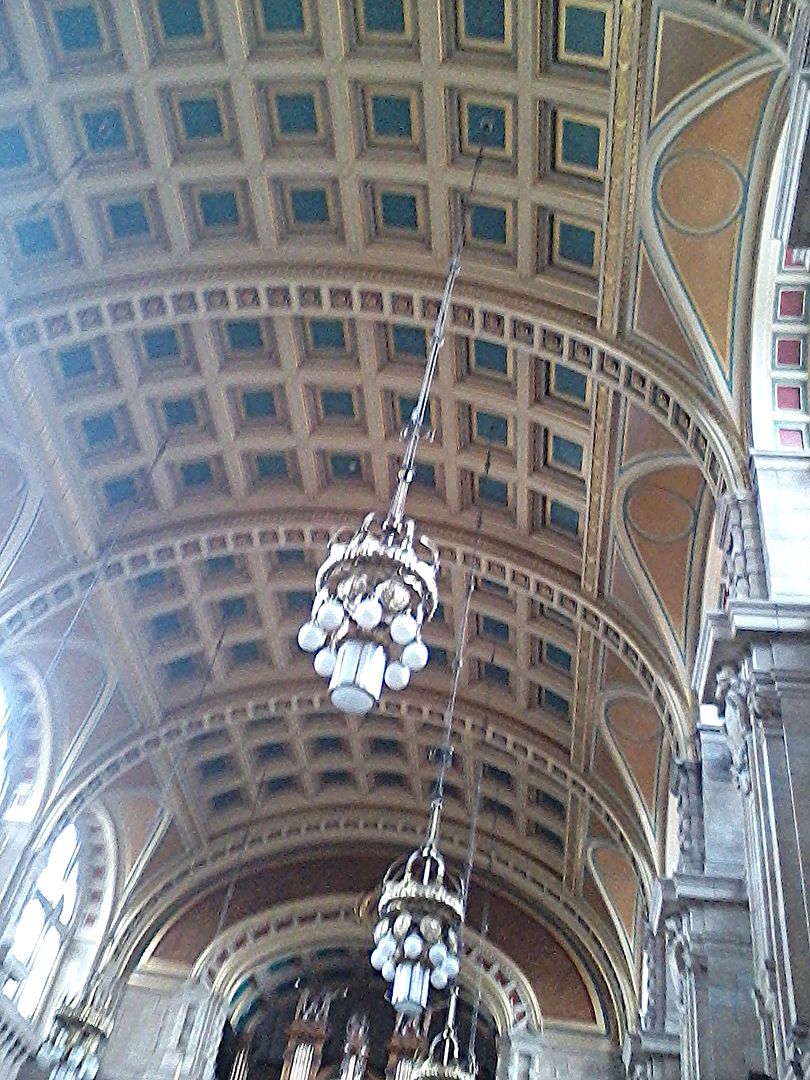 We walked around several wings, but were particularly interested in the exhibition on
Charles Rennie Mackintosh
. They had a good deal of his furniture and interior designs, which were lovely and distinctive in an Art Deco-inspired way. They also had a gallery of work by
the Scottish Colorists
. We've developed a policy in some of these large, multi-subject museums of picking one or two areas, often of local relevance, to see, rather than trying to take in everything.
We also wandered through a fascinating exhibit of
Fred Farrell's WWI art
(which was rather more interesting to us than the colorists, truth be told). Some of the pictures on display were ones he drew on his own, which would not have been published at the time, such as those showing wounded, or the hardships in the trenches. One stark drawing of no-man's land- a torn and devastated landscape barren of life- was particularly poignant.
After seeing these exhibits, we found our way down to the cafe. As it was just opening up, we took a turn around an exhibit on
the growth of Glasgow in the Georgian era
.
In the cafe, I continued with locally-themed day and ordered a bowl of cullen skink, which is Scottish seafood chowder. It was delicious!
After the museum we walked around some more- out through the botanical garden (filled with informative plaques)- and caught sight of amusing (at least to us) signage. (The bottom item - the Kibble Palace. We pictured a large building filled with cat food.)
We strolled back to the Clyde and visited the
Riverside Museum
. Definitely a must-see for aficionados of transportation technology- boats, trains, bicycles, buses and just about anything else you could imagine. Do check out the
virtual tour
.
Glasgow did not have the reputation of a tourist destination twenty years ago, but it has cleaned up very nicely in its post-industrial phase. We thought that in terms of look and feel, it had more in common with other cities that grew significantly at the same time, rather than necessarily other cities in the UK.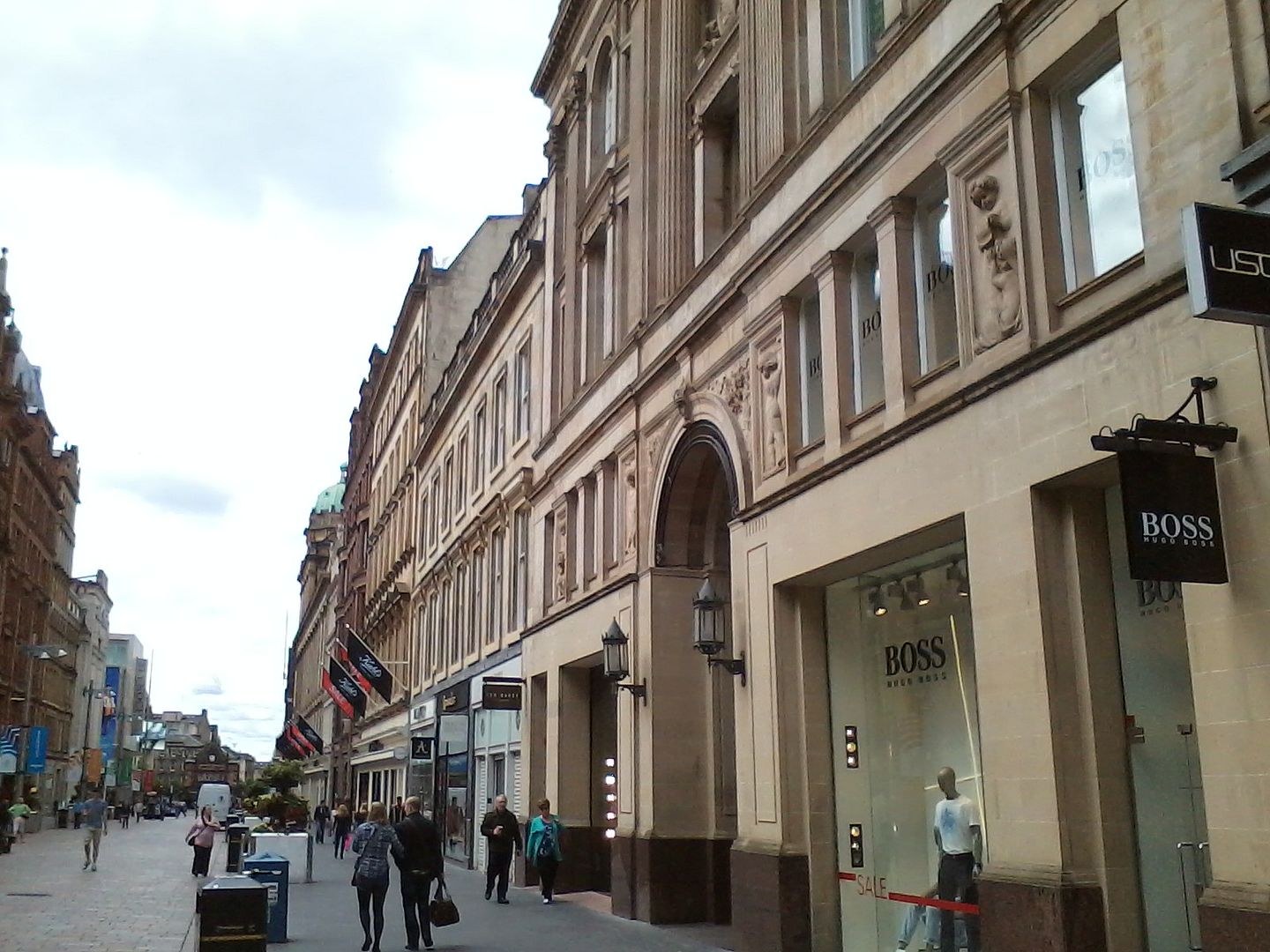 After dinner, we strolled back up to the Kelvingrove area to find a pub with live music and shared a table with a couple visiting from Finland while enjoying the toe-tapping music. They were folk-dancers, they told us, and Scottish music was similar in feel to Finnish folk music. When we'd finished our cider and the noise had gotten to be a little too much, we said goodnight and walked back to our hotel.