Tuesday June 7
Cork was cloudy but warm and cleared toward the middle of the day. We started by walking up to Shandon and strolling around until the Butter museum opened. The town was very picturesque.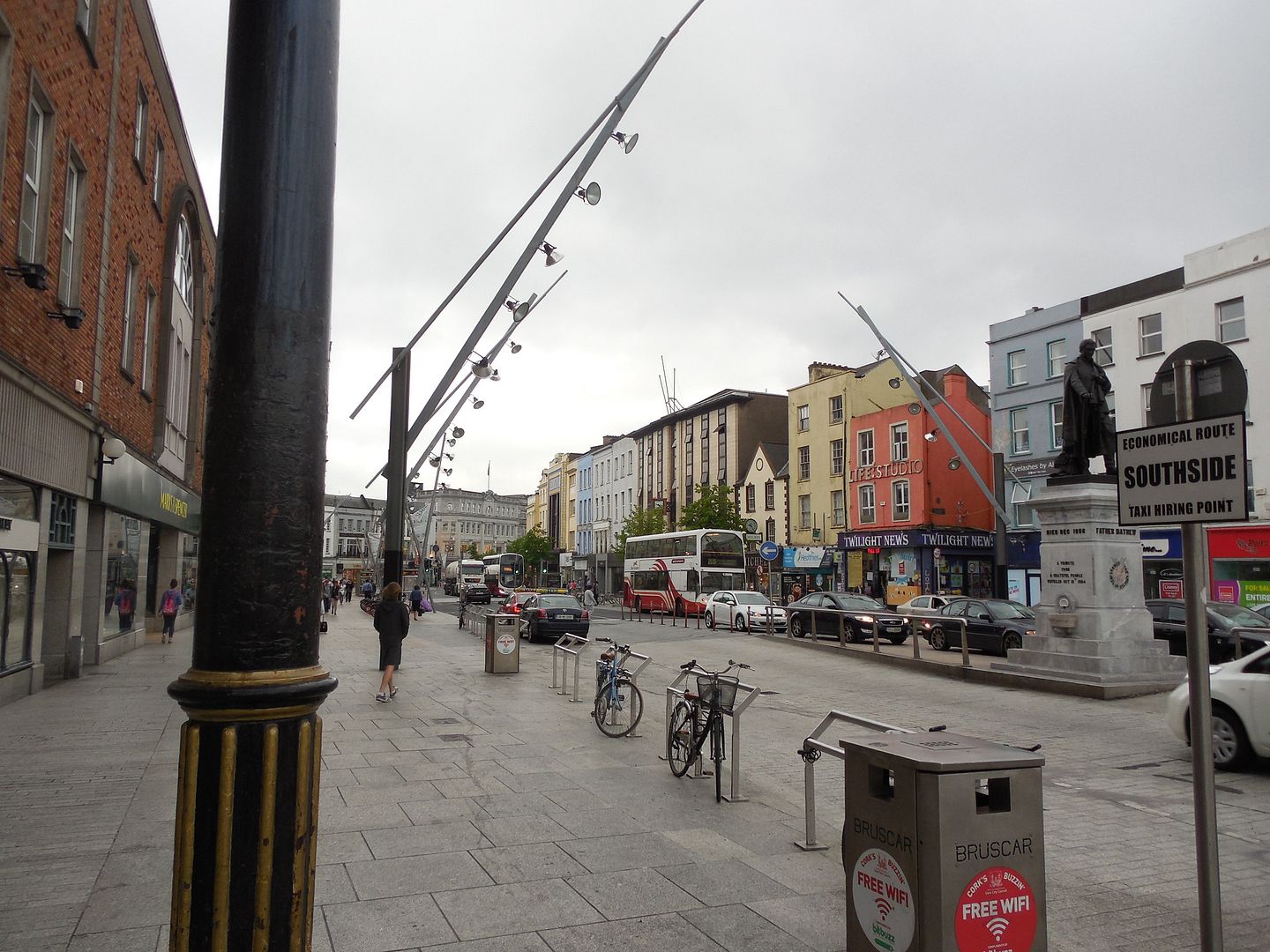 The main drag
At the museum steps, a very friendly tiger cat greeted us warmly while they opened up.
What most impressed us about the butter museum is that we hadn't known just how organised and centralised the control of the butter industry was in Ireland. The degree to which cooperation and a common marketing program benefitted the industry and propelled its modernization was amazing.
From there we perused the English Market, where we found excellent sausages for lunch along with local Irish strawberries and some excellent chocolates.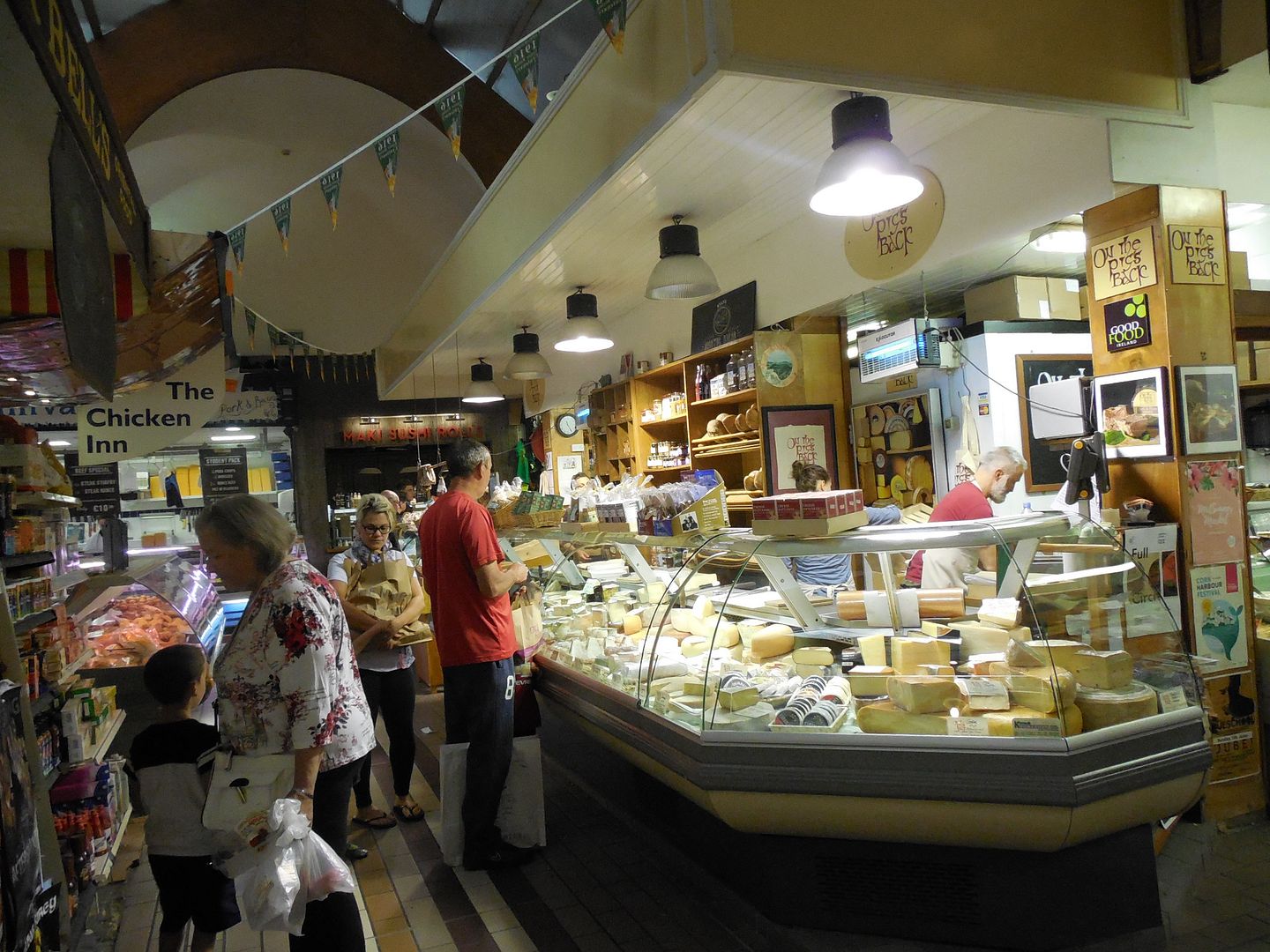 The English Market, Cork
We ate al fresco and then walked up to Fitzgerald Park.
Otter sculpture in the park
Our timing was off and we missed seeing the city museum, but had a pleasant stroll through the grounds of the University College there, where they are celebrating George Boole, who taught mathematics there. (For the non-geeks, Boolean logic is a core concept in computer programming, so you can thank George for making this blog possible.)
University College, Cork
We circled around and explored the south side of the city, which was residential and rather pretty, looking for the Red Tower, which we never found. We stopped and admired St. Fin Barr's Cathedral. Then it was back to the English Market to acquire some excellent bread and cheese and off to the train station for our train to Tralee, where we had arranged for a shuttle to take us to Dingle.
Our shuttle was waiting at the station for us when we arrived, driven by a nice young man named Tristan. He took us up through the most scenic way, through Conor's pass, so we could get a good view.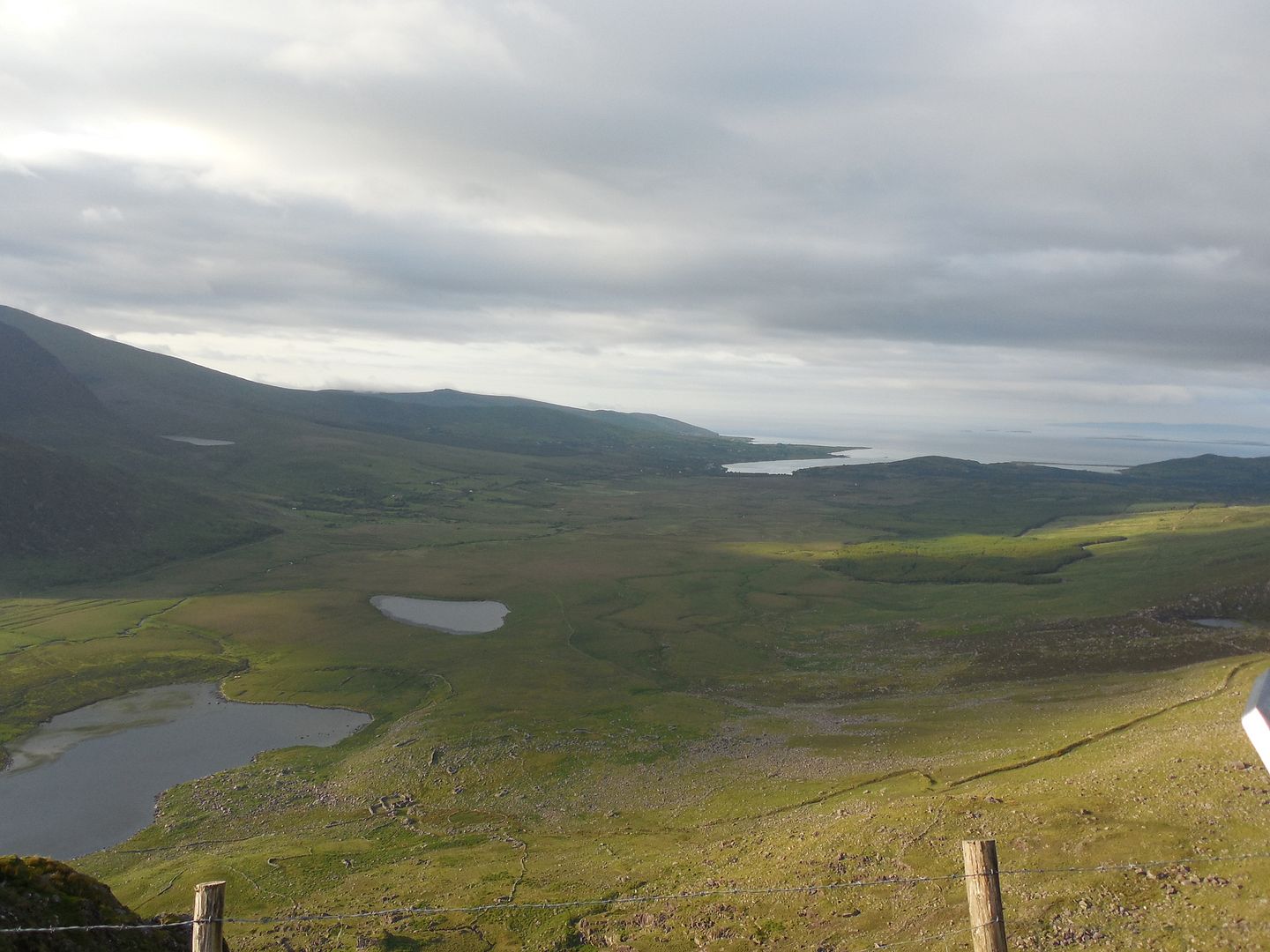 We arrived at our very pleasant bed and breakfast, and then headed out to enjoy the long evening light and explore the town.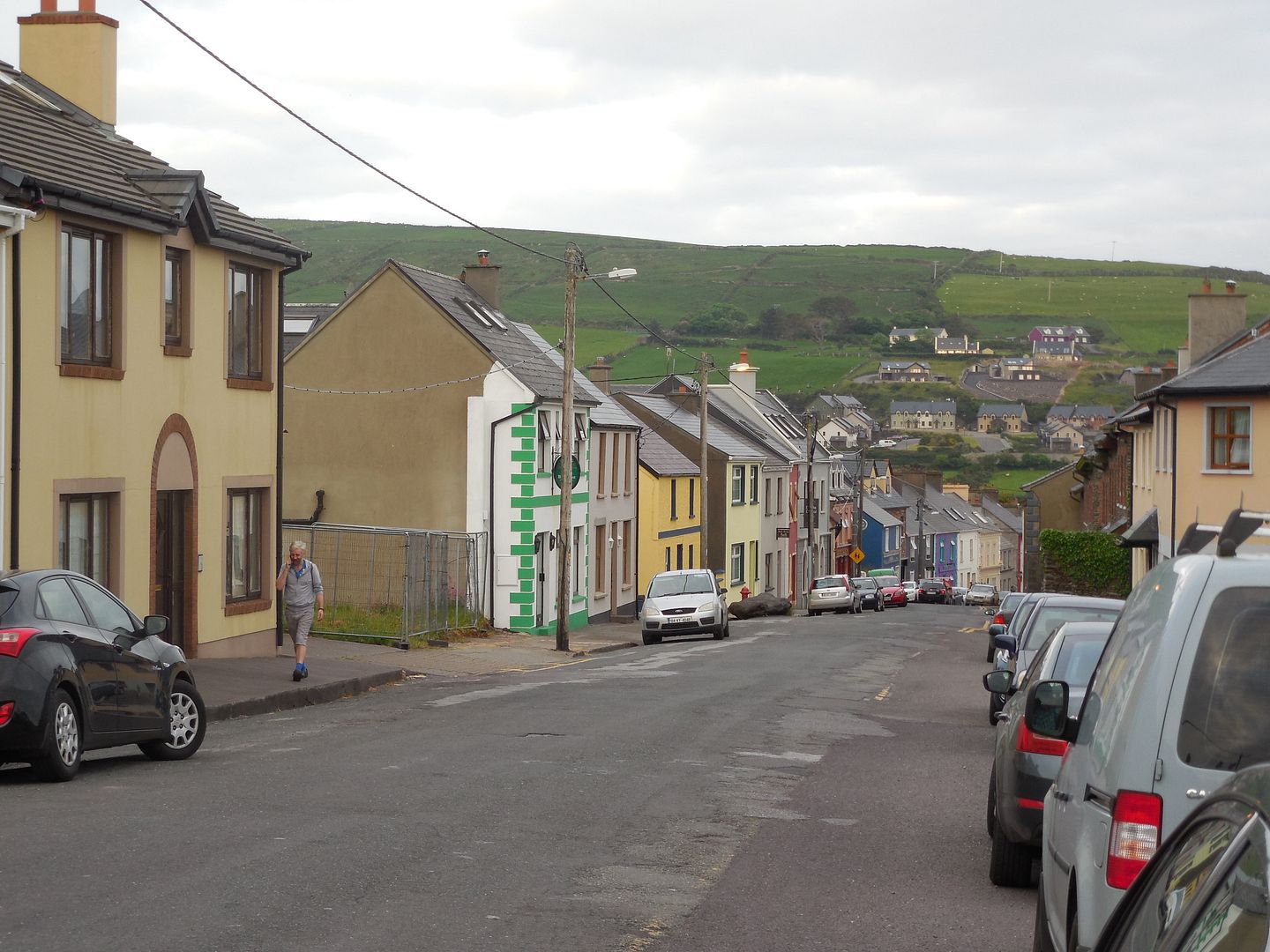 The harbor area is very pretty and every other pub we passed advertised traditional music. We had done our research in advance, however, and headed to O'Sullivan's, where we heard some excellent music from Theresa Corrigan and Tom Griffin.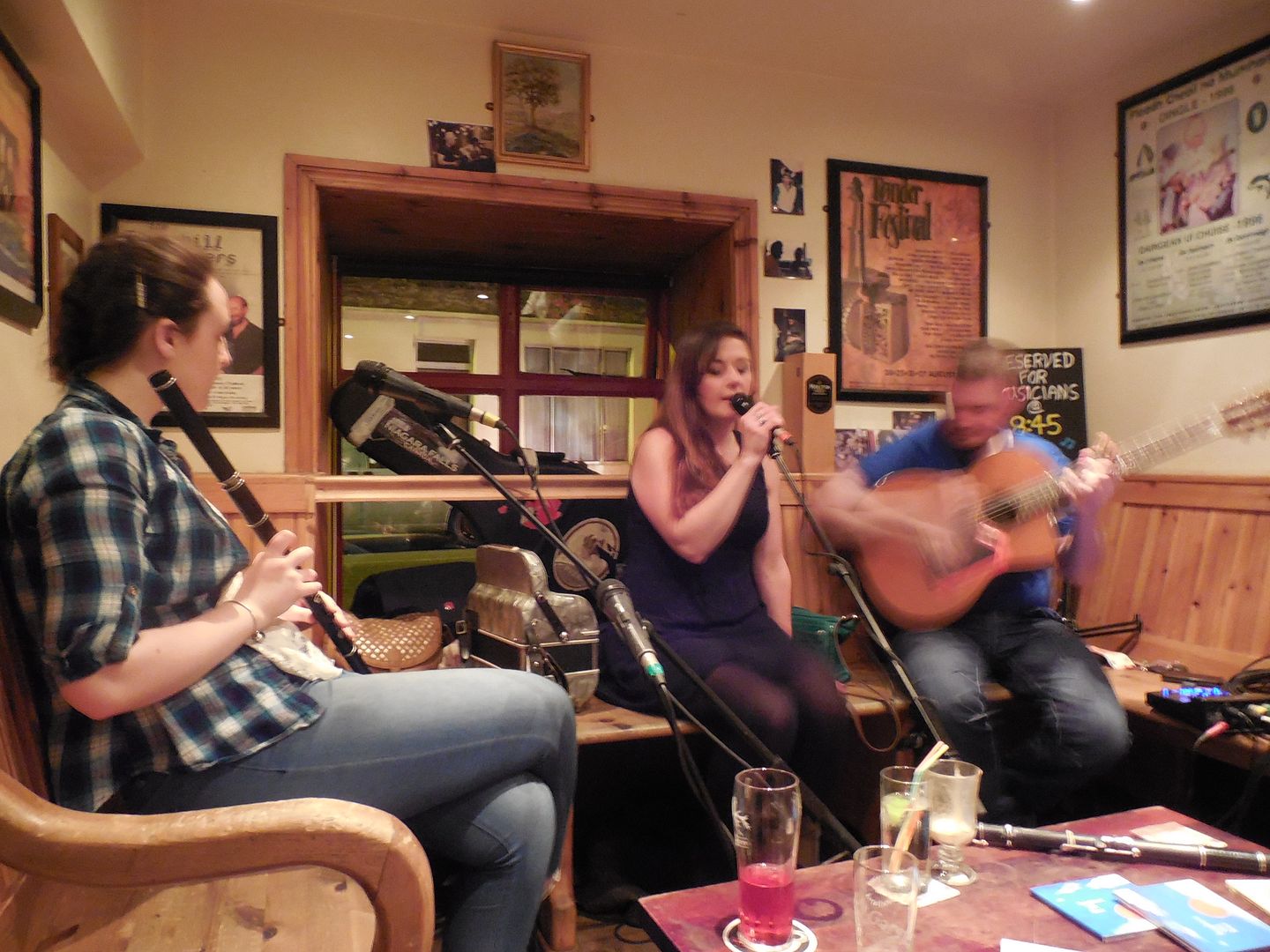 We left reluctantly when the music ended and went off to our lodging and to bed, but we did acquire their CD- what was to be the first of many on the trip.