There are times when it pays to have a dash of obsessiveness in your nature, and when faced with a ridiculous amount of Christmas knitting is definitely one of those times: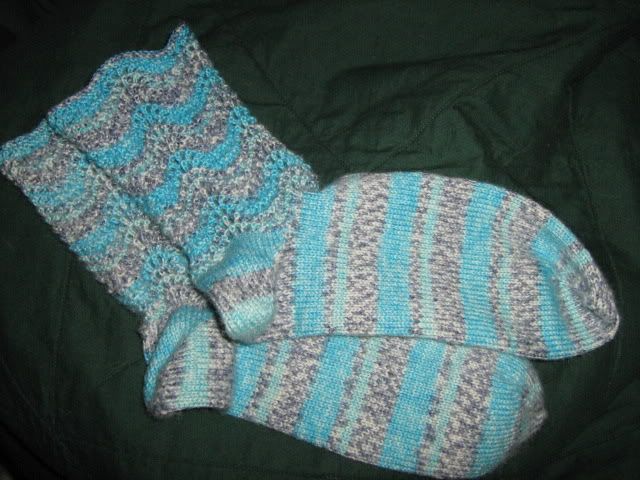 Feather and Fan socks, done. Sock number 2 was cast on late on Friday night, turned the heel Saturday night, knit the last row Sunday night, and cast it off and wove in ends Monday morning. (Okay, okay. Maybe it's a little more than a
dash
of obsessiveness.)
And now I'm on to the next project on my list, which must I fear be wreathed in mists of secrecy for the time being. Not even Cookie is allowed to peek:
But it's okay- it's a quick one. I'm past the halfway point already, and should be able to cast on something I can show you tomorrow!